Hay belly or Wormy? Also is she too thin?
---
I was wondering if Stormy is full of worms or just has a hay belly. She has been on 5 acres of pasture and she gets development grain and alfalfa. She has a bit of rib showing but nothing serious but she has a belly on her. I looked at her manure and I didn't see in worms visible to the eye but that isn't saying she doesn't have worms. She was wormed in March or April..I will have to ask my mom. Her manure is soft but not overly soft unless she is nervous about something. No diarrhea.
Also does Gidget look thin? I always worry about her weight. I know she needs more muscle. We are working on that but the weather has been bad here..does nothing but rain.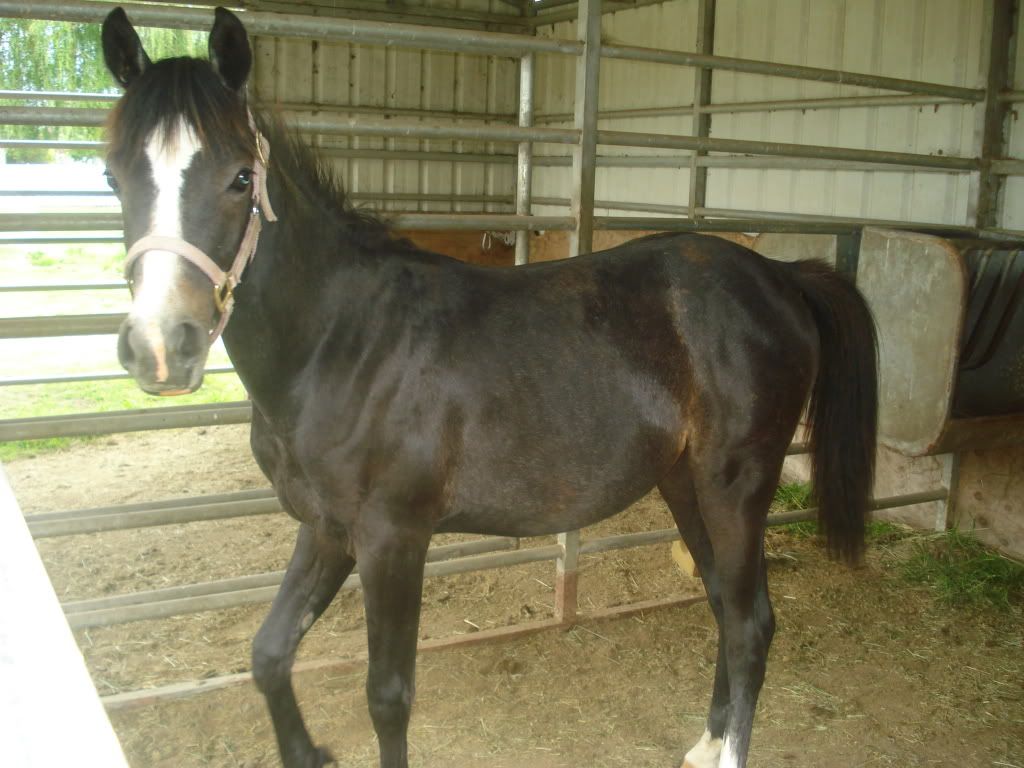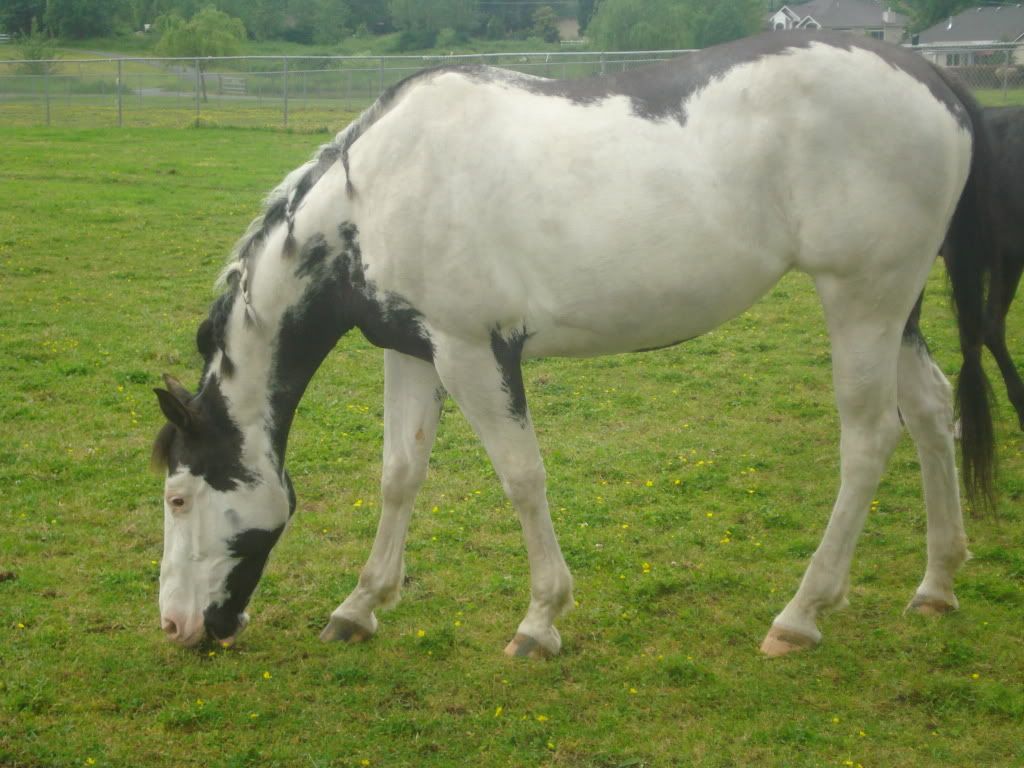 Here is one more of Stormy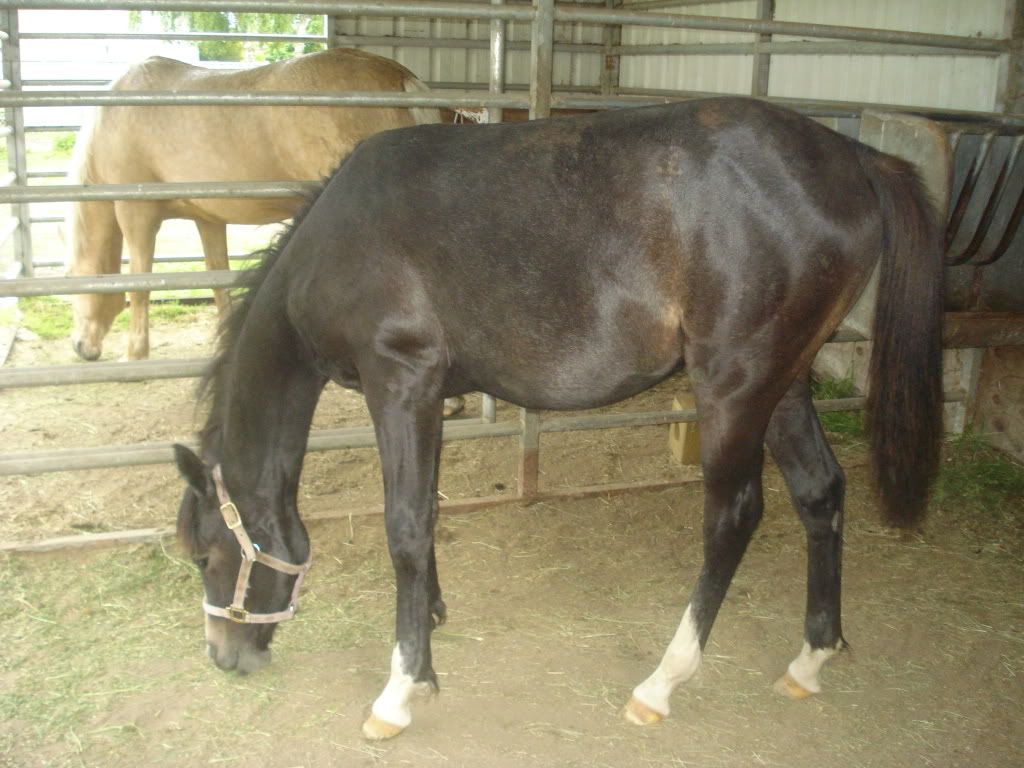 She looks fine. She does have a bit of a belly but most yearlings have a little trouble digesting long stem fiber so they get that look. Her coat is coming in nicely with a shine so that would make me think not worms at all. Her poop is probably a little runny from the pasture grass.
I think they both look fine.
---
So in lies the madness, the pursuit of the impossible in the face of the complete assurance that you will fail, and yet still you chase.
If you're worried, get a vet out to do a fecal count. A horse can look wormy or not at all and be chalk full. You can't tell by looking.
Posted via Mobile Device
Stormy just looks like she has a normal baby belly. she will grow into it! she looks like she is going through the awkward stage right now
Agree, she has a baby belly. Nothing to worry about.