Henneke weight scale, discussion
---
Maybe it's the time of year but I've seen plenty of discussion recently about weight, usually is my horse to fat/thin, and then it goes down into an argument.
I was hoping that we could have a discussion here (and if this isn't the best place, mods please move it) about various weights and how you see them.
OK first up.....what do you think about the condition and weight of horse number 1 here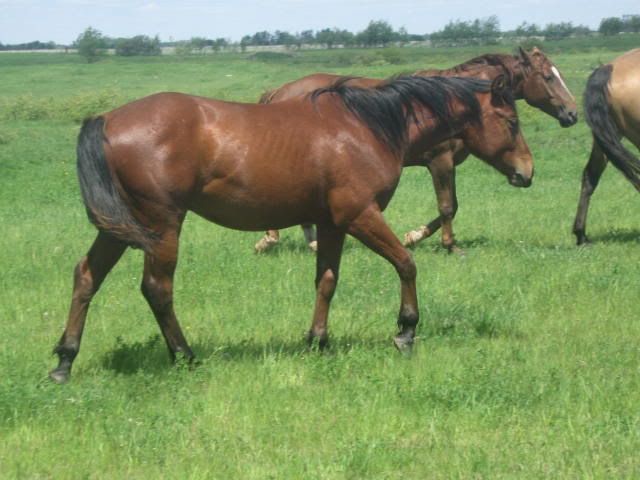 And horse number two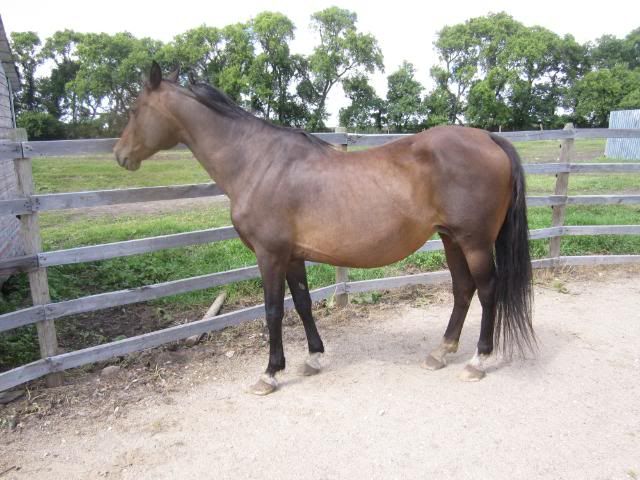 That is all the info that you get to start with, just raw pics with no background. I would be very interested in
1) How do rate both of the on the Henneke Scale
2) What is your assessment of each of them just using 'descriptive' words
please keep in mind that the HScale MUST be done in person - hands on - in a full evaluation of the horse and will not be accurate from just a photo as there are 7 specific points you need to palpate. the biggest reason that people argue over HScale on internet forums is because they are trying to rate a horse without the proper opportunity and everyone's opinion will be different based on photos alone without physical palpation of the animal.
CJ82Sky you make a very fair and valid point, but as a stating point for a discussion lets go with what we have shall we? People constantly ask about weight, just based on photos, so this I hope will be a chance to discuss it without anyone getting hot under the collar or defensive about condition.
It is so difficult to judge just by pictures, like CJ mentioned, not to mention that some horses are built up in places that others are not but I would consider them as being at the same place on the scale.

Just like these two, I would likely call both a 4.

The top horse is more rounded, has better muscle mass, and just generally looks stronger even if it is a bit ribby.

With the bottom horse, the ribs aren't easily seen, but she is seriously lacking muscle mass (likely due to lack of work from being pregnant).
Hscale isn't about muscle mass though so assuming she palpated correctly the 2nd horse would either be a 4.5 or a 5. while she needs muscle, you can not see anything protruding and can not see ribs (though i guess they would be easily felt) making her a 5 or just under.

the first horse because you can see ribs would be either a 4.5 or a 4 again depending on how they palpated imo.
Anyone else want to play along?
The first horse looks young -- maybe around two years old (could be wrong on this). If the horse is indeed around two or younger, seeing a touch of rib like that is very healthy. Since the horse appears to be in good weight overall, I would agree that this horse would be somewhere in the 4-5 range.
The second horse is harder to judge. It is obviously lacking in muscle mass and tone, but it also looks like the spine, hips and shoulder are a bit on the bony side, even though the ribs don't show. A different angle showing the back from the rear would be helpful in this instance. I would probably put the horse in the same range as the first, judging by this one photo.
I've got an article on equine obesity, the Henneke scale, and insulin resistance up on my blog if anyone would like to read it. You can find it here:
The Equinist: EQUINE OBESITY: Can You Tell FAT from FIT?
Not fit. Needs more fat. Someone should be punished for not feeding him enough.
---
"Make the right thing easy and the wrong thing...well, ignore it mostly."
First one: 5
Perfect weight, IMO
Second one: 4.5 to 5
Though not thin, I bet she would score lower when palpated. Lack of muscle. Could be that she is very close to foaling. Properly trimmed feet might help her stand more balanced.
LOL, here is a real blast from the past...
The first guy is a youngster, believe he was a 2 year old there but may have been 3, and to me he is in lovely condition. A growing youngster well covered, but just showing a little rib there, but shiny coat, everything about him just looks great.
The second, 17 year old mare, not long weaned from feeding two foals, and in poor poor condition, although her ribs look covered, if you actually touched her you would feel every one of them, see the angles on her butt there and her lack of shine?
Same mare 1 year later, heavy in foal but looking good I think, not carrying much weight herself, but putting everything into her foal.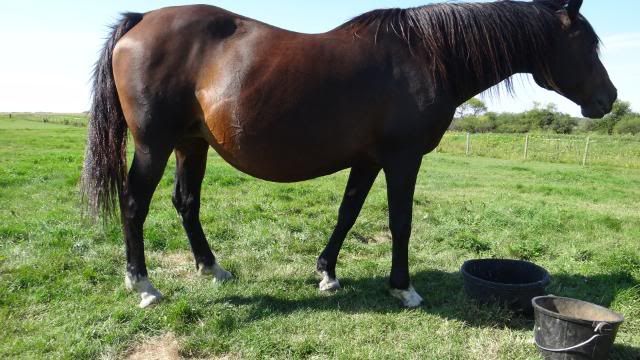 This is why she is now retired, she puts everything and some more into her babies, and although she loves being a Mom, time for her just to chill out