Is her weight improving?
---
I think I am seeing improvement, but want opinions from people that don't see Queen on a daily basis. I know she still has room for improvement, and will continue working on it. I am putting similar pictures together. The ones where she looks dull are from 7Sep, and the bright shiny ones are from two days ago. What do you think?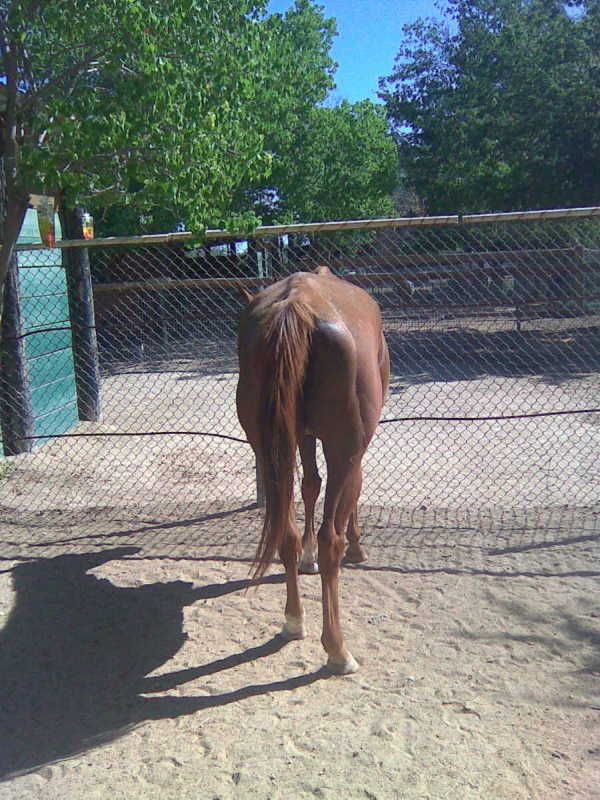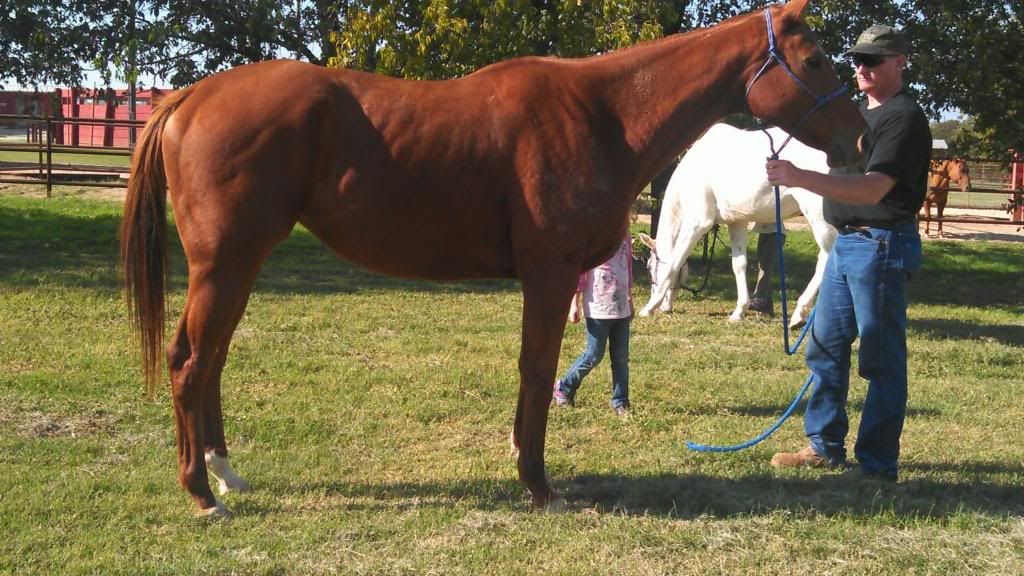 ---
Donna
Truth is meaningless in the absence of understanding.
It's hard to tell with the last picture, but I think the improved coat is a sign that you're doing a good job. From what I can see though, I see improvement.
She looks about the same body condition as my new mare (got her September 8), who I'm trying to get hopefully another hundred pounds or so on.. and a topline.
Posted via Mobile Device
She looks tons better. Butt is filled out more, more on her topline and more muscle definition. She also looks much happier too.
Weanling
Join Date: Oct 2011
Location: Illinois www.saddleonline.com
Posts: 509
• Horses:
1
Her coat looks tons better! I see improvement, still room for more, but there is some! You can see the dips around her tailhead are starting to fill in, and she seems to be starting to think about some topline ;)

Keep up the good work! What are you feeding?
---
"Riding: the art of keeping the horse between you and the ground."
~Author Unknown