Is her weight ok now?
---
So Lola has put on a lot of weight since the grass came back! I am wondering is it ok or could she do with some more on?
So this is her when I got her last september..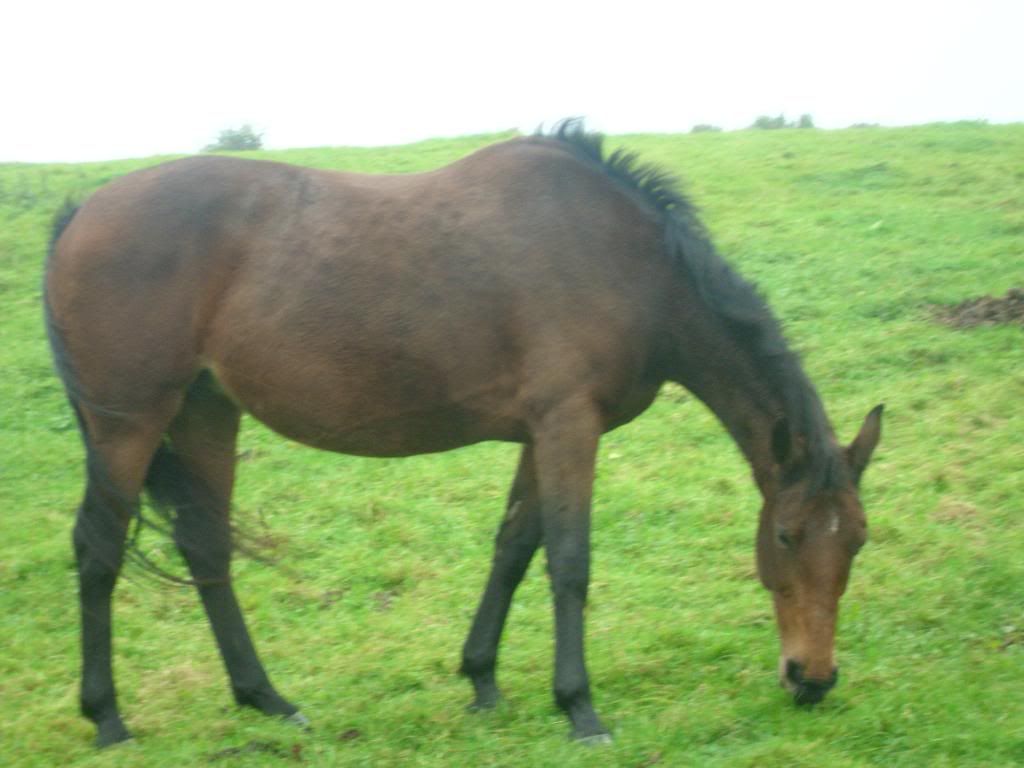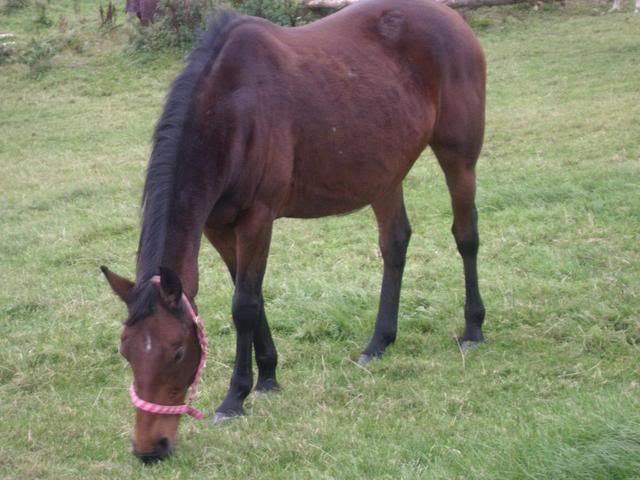 December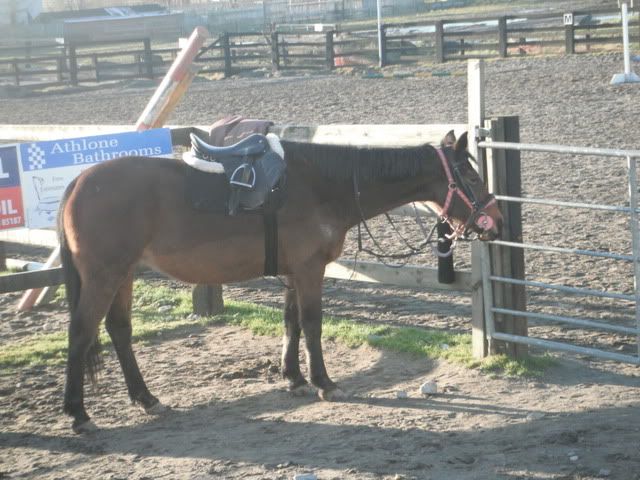 January
February.When she was stuck in a stable on and off and lost looads of weight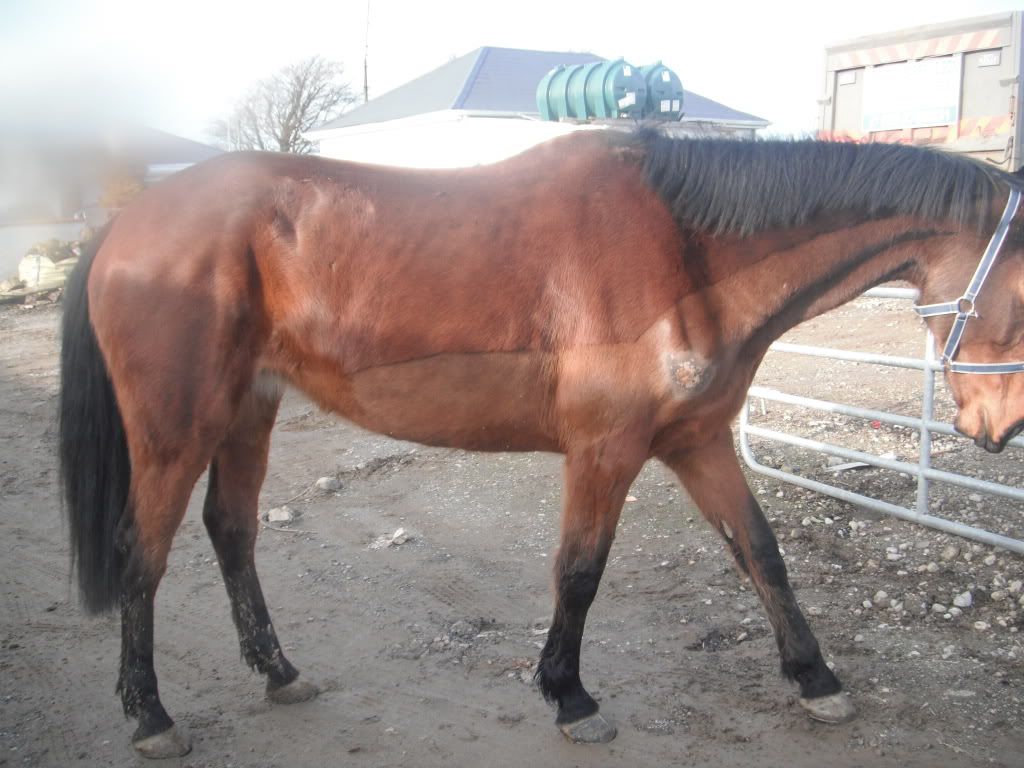 March
3 weeks ago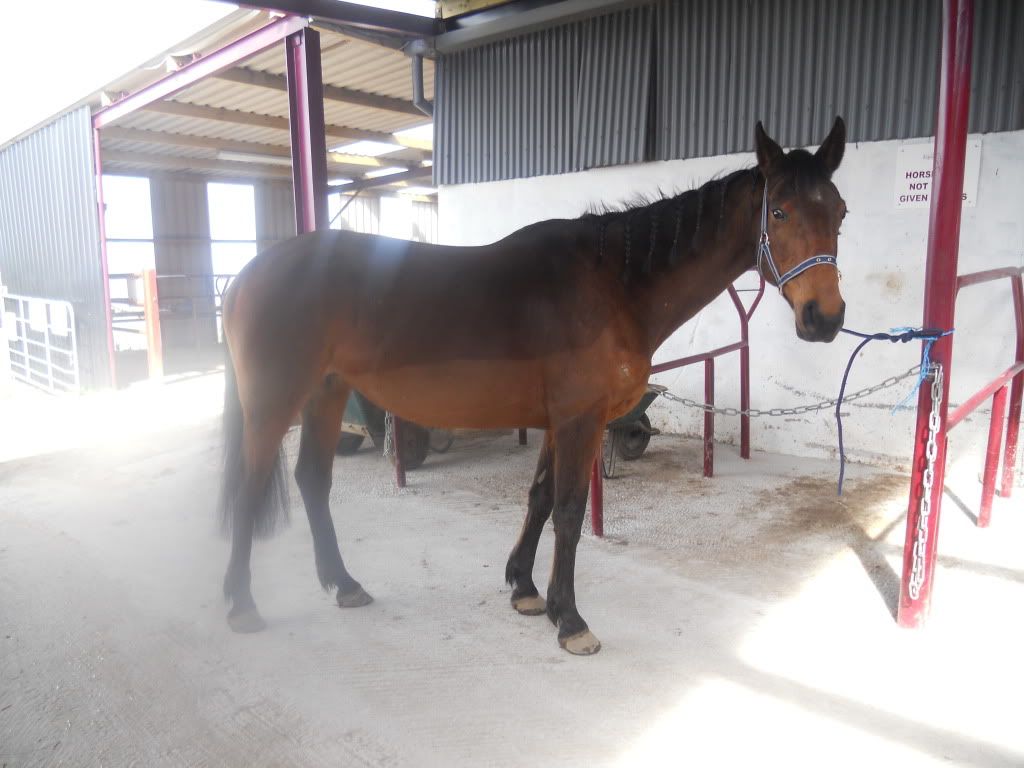 And today..Does it look like she has any muscle at all?
Everyone who sees her now does not recognize her...They are saying she looks like a different horse! obviously she is getting a lot lighter and her winter coat is just about gone. There is just a little more hair on her belly and legs that need to go. Otherwise she is nice and sleek..Just today someone said she had not seen her in ages and she looks so good!! Now I gotta keep her looking good XD Oh and that fat is all from grass. She has stopped eating hay and I stopped giving her hard feed about a month ago.
Also we went on our second trek today with just one other horse. She was ok until she seen some other horses cantering and jumping. She threatened to rear so many times and kept pulling her head down again?! I know she was just annoyed with those other horses running around her but I am not ready to go faster than a trot on a trek yet and she should stand if I want her too! But the problem is how do I do it? I was so scared when she nearly reared. I really cannot handle rearers. Last time I horse reared with me I never got on another one for a whole year. She pretty much just pulled her head right up and pushed onto her back legs. But she did not lift her front legs up. I kept her going and then we went back home. And she behaved perfect again..
And one more thing...She is still coughing when we trot! I mena like she has been exercised a lot this past month so she is hardly still unfit?! Or could it be something else? She is like pulling me out of the saddle every time she coughs..
Also she got her mane pulled the other day and I am gonna trim her fetlock hair to make her all neat =)
Haha, sounds like you're doing a horse clean-up just like I have. I've been trying to get weight OFF mine though.

I think she looks pretty good in the last few pictures. She doesn't look badly underweight. I like my horses on the chunkier end of a healthy weight, and she'll probably put a little more on as the richer grass comes through anyway. She looks pretty good though. If you don't mind me asking, what was going on with the scarring on her shoulders in the earlier pics? rug rubbed or something?

I'm not one to give much advice on training, although well done on getting her home calmly! As for the coughing, My mare is a cougher. it could be caused by a weak respiratory system, and is often aggrivated by dust. Especially if the ground is quite dry where you are. You can get supplements to put in her feed that should help it. My local tack shop has several things available. My mare is one one called respirator-boost which seems to be working well. Although I've seen others. Maybe you could find one suitable for her?
---
~The most important lesson my horse ever taught me is how much I have left to learn~

Yup it was her rug rubbing...Thankfully no need for rugs now =D


And I thought maybe it was the sand flying around but she did it on the road too so I am not sure. It has not rained in a while here. I hope it does soon enough to flatten the sand a bit. But I will go look in the shop tomorrow to see if there is anything I could try.
Yeah, mine will do it on the road too. the particles don't have to be in the air where you are. If she's kept out and the ground is dusty she can breathe the dust in and the more she moves the more it agrrivates her. It's worth trying a supplement to see if you can control it.
Also as an aside, i know you said you don't need rugs at the moment (mine are in fly rugs - I hate sweet itch) but just to let you know that when you go to rug her up again you can get soft bibs that you can put under her rug to stop it rubbing like that. I have one for my gelding.
The link below is an example of the kind of thing i'm talking about:
Bossy's Bibs Web Site - www.bossysbibs.com
---
~The most important lesson my horse ever taught me is how much I have left to learn~

Yeah I am gonna get one of those for when rugs are coming out again. =D
Buzz coughs sometimes as well, like last week one ride he coughed as soon as we trotted so I did a walk workout, the next day he was fine.

For the rearing, I have never had personal experiance with it, but if you feel like she is going to do something pull her head around to the side put your leg behind the girth and make her do small circles, I think this is probably more for buckers though... as it dissengages the hind end.... hmm
probably not much help then lol
---
http://www.horseforum.com/member-jou...-story-257826/
Check out my blog on here
She needs a little topline but she looks great!
---
Cross Country- The act of hurling yourself and your equine partner at a stationary object with poise and grace while attempting to survive...

I just want to say with the rearing I do exactly what RedTree descibed above. I make my boy do small circles with his head to my knee and I make him move fast. I'm not sure if that will make your girl just get more worked up becasue she wants to go though. My boy is the laziest horse ever and that is just too much work in his opinion lol so gives up after a couple of goes. He is also a rearer though he gives a lot of bluff before does go up and even then they are only little because he hasn't been given the chance to get worse. Hope I helped a bit.
---
My two horse Apache and Sammy are my world
along with our dogs Patch and Bear.
But I will always love you Jimmy R.I.P