Incoming Teeth Causing Bulges? (Pics included)
---
I need input. As of about two weeks ago, I noticed that my 2 yr old colt Aurelio seemed to have developed two even bulges under his jaw where it had previously been flat and straight. I was nervous that his halter might have caused some kind of irritation, but there was no sign of hair being rubbed or skin lesions. The bulges weren't warm or soft, they actually feel hard like bone.
The farrier came out today and noticed it, saying that it looked like he had teeth coming in. Never having had a young horse like this before, I had no idea this was something that might result from incoming teeth. He seemed to say that they would go away.
I'm just wondering, is this really normal? Have other people seen this in the past? Will it go away? Should I be concerned?
For the record, he had a dental exam with the vet last April. The vet evened out his teeth a little, but didn't seem to think that anything was out of the ordinary.
Here are pictures. The first is from today, and I've highlighted the area of concern with the red box. The second is from last November, where you can hopefully see (despite the halter) that the area is normally flatter and straighter.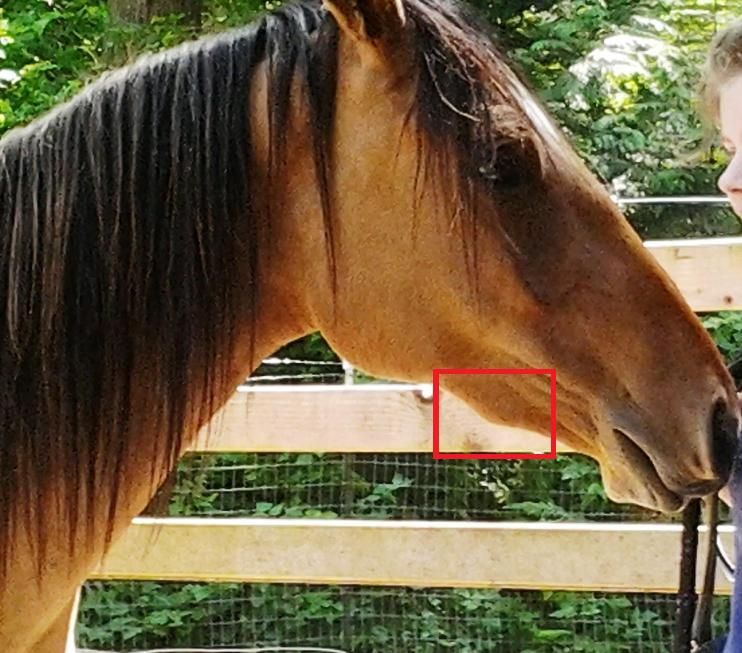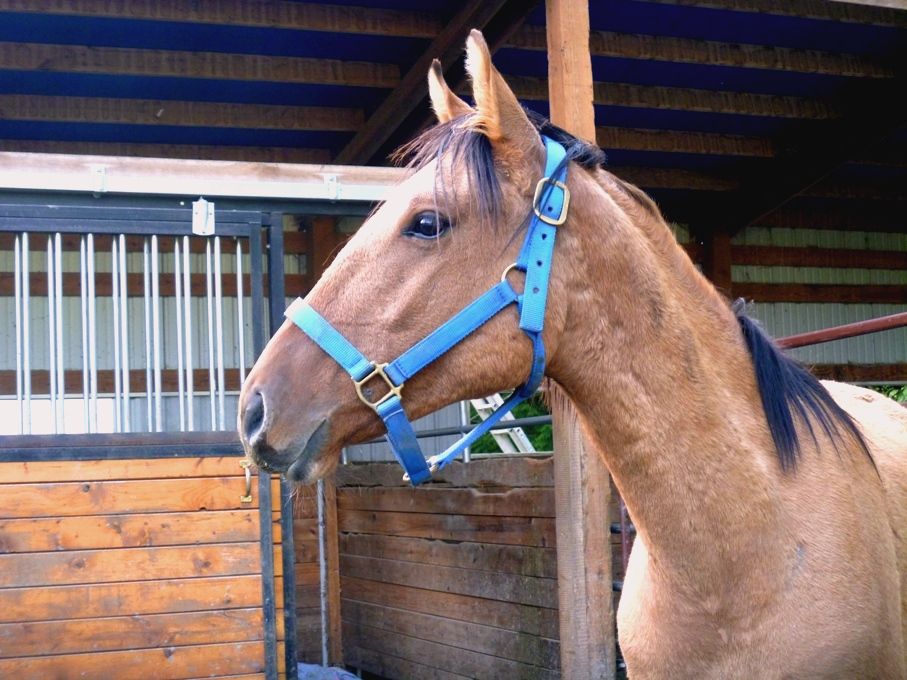 All the 2YOs I have been around have been the same and none of them have had a problem.
Agree, and will add that this goes on until 4 (I think) when they get their last adult teeth in. It is a great idea to schedule the vet or equine dentist to come around the 6 month mark twice a year - or at least once a year-- to check on these incoming teeth to make sure that the baby teeth are out of the way and that there aren't any problems with the new teeth.
What a relief to know that this is pretty normal and average. I guess you could say I'm a just being a fretting "first time mother" with this youngster. The youngest horse we'd acquired before him was 7 yrs old when we got her.
It freaked me out when I first experienced it! It was amazing to me that such bony large bumps would go away, ever.