Joint/Ankle Questions (Pics)
---
I don't come across leg issues very often with the horses so excuse this stupid question. Does anyone know what this is? Would you guess some certain type of joint issue, an old injury, improper care and feeding if it could be caused by that etc...?
I have a two/three year old filly who had a foal already (She came as a rescue) she was underweight and in over all gross shape. She had puffy ankles all around but with proper feeding and free to roam where ever she pleases its gone away, now just one back ankle remains. This was the worst of all of them and I knew it wouldn't just "go away" - There is no heat in her leg, ankle or hoof, it is not sore and she is in no way shape or form lame from it but it is very cosmetically noticeable.
Here are photos -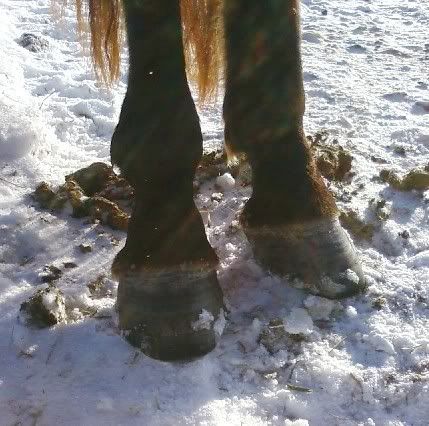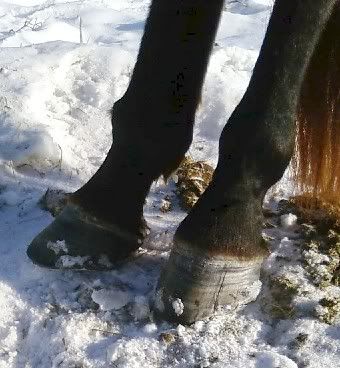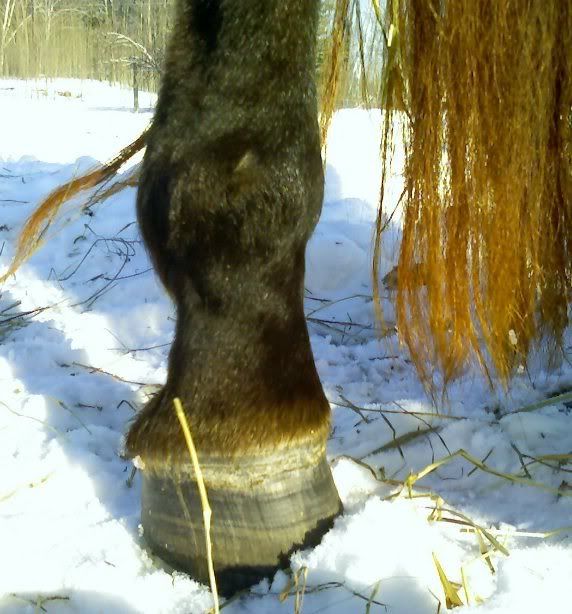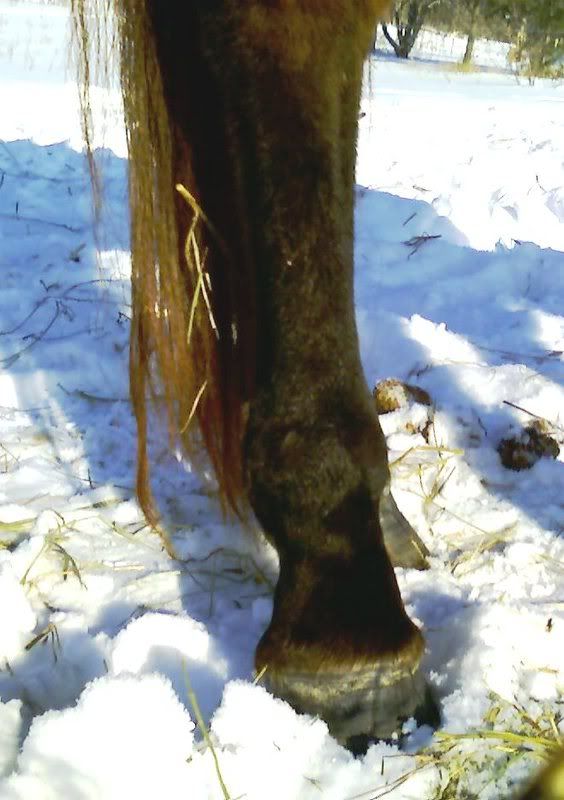 Any ideas on what it is? Input?
Is there a cut there? It looks like some hair is missing or is that just from a old injury?
---
Brittany
It looks to me like it may be from an old injury like a kick or a tangle with wire. Does it feel squishy like it is liquid or is it firm? If she is not lame, then I wouldn't worry about it. If you are worried about the cosmetic thing, then go ahead and get your vet out just to see what it is for sure and if anything can be done.
---
Always remember that feeling of looking at a big, open country over the ears of a good horse, seeing a new trail unwind ahead of you, and that ever-spectacular view from the top of the ridge!!! Follow my training blog:
http://robertsontraining.blogspot.com/
There is not currently a cut there but may have been which is why my first guess was old injury, I've just never seen such a knobby ankle!
Its hard & lumpy, nothing new, warm or squishy.
It could be scar tissue from an old wound, a bony growth from damage to the joint, etc. If it gets warm, swells more, there is lameness in the leg or you find an open/draining wound in the same area you should have your vet look at it.
---
Cindy D.
Licensed Veterinary Technician
Im sure it is being caused by the old injury. If the horse becomes lame I would call a vet.
---
Brittany
i does look like an old injury. I would monitor her and make sure she doesn't seem to be limping or have any visible pain on her ankle. Also make sure the ankle doesnt become hot/warm. I think she should be fine if it doesnt seem to bother her. Just keep an eye on her and if she gets in pain call a vet. Looks to me like there isnt too much to worry about though. good luck
---
:~: A Horse Is An Angel Without Wings :~: