I think we could use that for stretching exercises because we know they would be doing some serious reaching to get to them. OR the other horses would begin a game of tag as they chase them down trying to eat the peppermints off of them. lmbo


Now I have that picture in my head of them running around playing tag.opfffff
---
I am Second
Born Once, Die Twice. Born Twice, Die Once.
your poor baby
---
dear endiku i am so hurt by what has happend to your horse and i can not beleave some one would do such a crime against a defenceless horse.
i think who ever done this ill be honest wants stringing up and hang there till thay choke to death.
i am so disgusted with people andits beyond beleif.
i cant understand why a vet did not visit that is terable.
endiku if there is any thing i can do i know im far away please ask.
i would like to try to help it has shook me to the core.
keep me imformed ok.
michael.
Teen Forum Moderator
Join Date: Dec 2010
Location: South East Texas
Posts: 7,157
• Horses:
2
You guys are halarious xD
Michael- you can give Quincey a big ole kiss for me, thats what!
A few pictures for you guys, of Miss Kenzie out in her paddock enjoying a nice, hot, spring day and trying to ignore me ;)
I am SO not happy with you right now >.>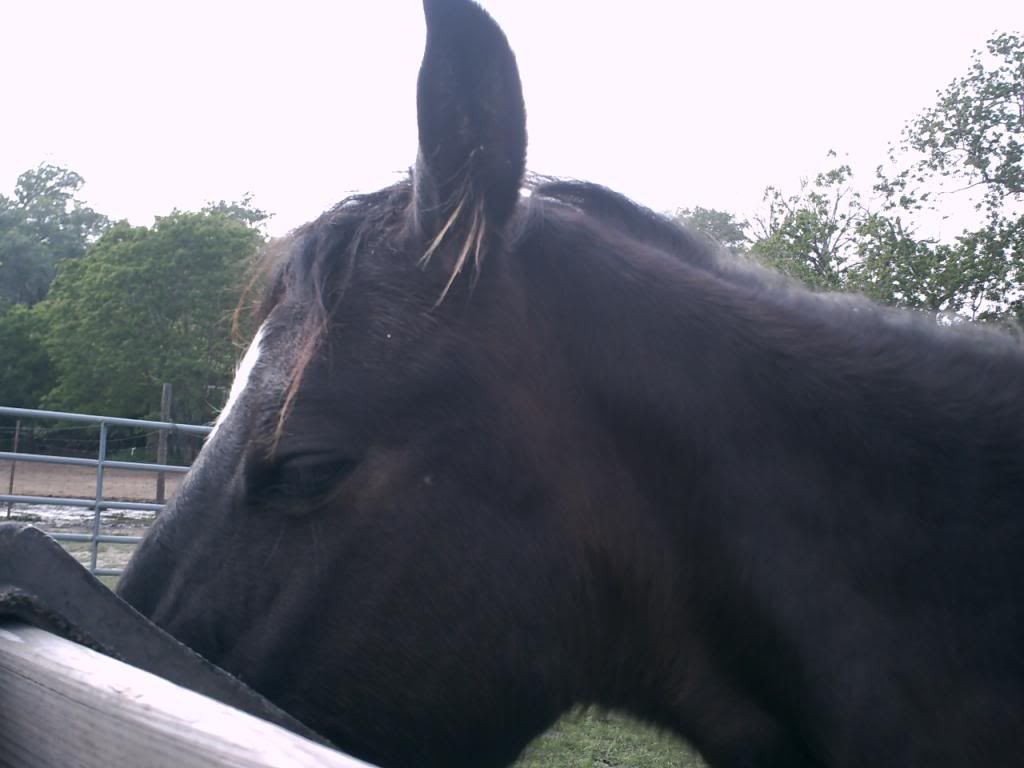 BUT I can't be
too
mad at you since I get to have my nomnoms out in my paddock instead of my jail cell...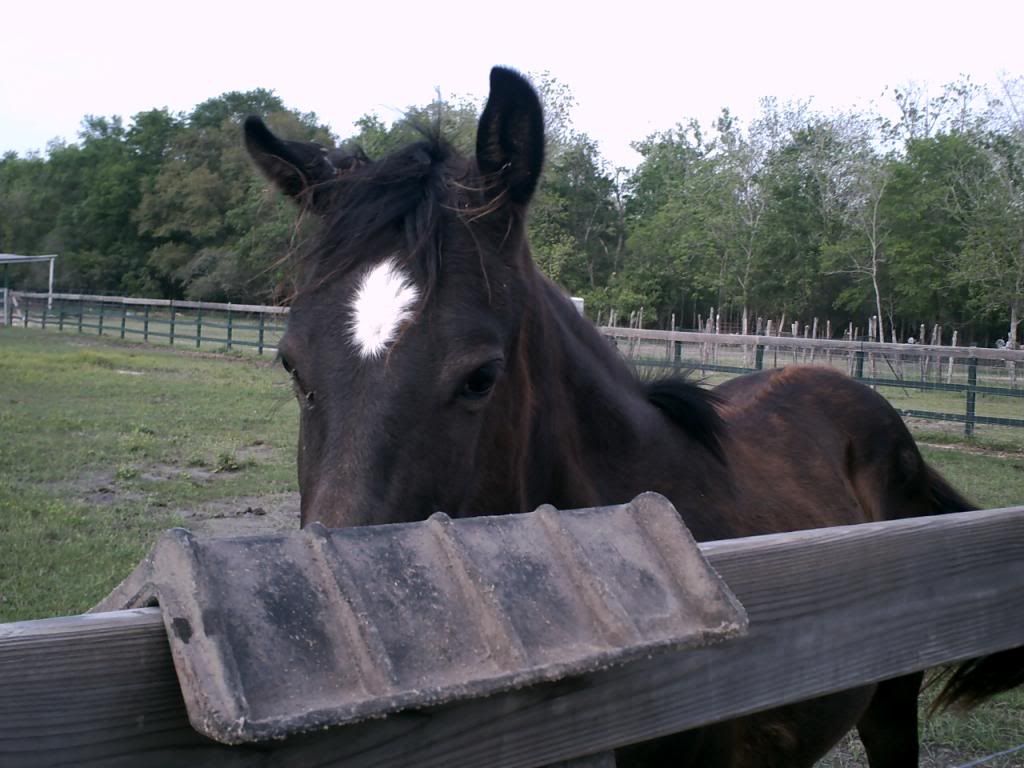 ---
Everyone in your life is meant to
be in your journey, but not all of
them are meant to stay till the end.
Green Broke
Join Date: Aug 2009
Location: Vancouver, British Columbia
Posts: 2,808
• Horses:
2
Look at her face awe.. cutie patootie

Even if her ear never heals entirely she will be fine, it gives her character lol (like she needs it lol)
I honestly think she is going to bounce back so much from this rough start and no one would ever know. You can see it on her face already, she's going to grow up into a very fine horse with just a punky little attitude ...maybe something about that funny little ear that's always just a little half cocked, like sh'e's thinking about something a wee bit naughty.
Endiku, you have done an amazing job keeping this little gal from going over the edge. Because of you and your loving determination, Kenzie will go on to be a fantastic horse and bring much joy...and no doubt consternation... to everyone she comes into contact with.
Way to go YOU!
You stood alone and held your ground against the darkness and by doing so made the world a better and brighter place. Thank you so very much for keeping hope alive for Kenzie and for all of us!
Teen Forum Moderator
Join Date: Dec 2010
Location: South East Texas
Posts: 7,157
• Horses:
2
Haha, you guys are right. That ear does kind of give her that impish look doesn't it? I think she's going to be a real handful as she grows up. Even if she is wary of me, I just love her personality and I know its only going to get bigger when she's in Kentucky and realized that she has a great new family, a new horsey sister (or aunt? haha), and no one that wants to hurt her ever again!

Which reminds me...
ELEVEN MORE DAYS!!!
---
Everyone in your life is meant to
be in your journey, but not all of
them are meant to stay till the end.
I am so happy she has found a forever home! I was very close to convincing my parents to let me haul my huge gooseneck trailer all the way to Texas from Cheyenne WY to get her! (My mom actually asked where you were located because after I told her Kenzie's story she wanted to go get her too!)

I just want to hug you guys,

At this point I think the only thing left to say is this: Bless your hearts! And Kenzie too :)
---
Never forgot the horse that taught you to be fearless (Braveheart RIP) the horse that taught you to stay strong no matter how bumpy the road is (Caesar) and the horse that always had to test gravity by throwing you in the air (Cali)
OMG THAT POOR BABY!
Wtf (pardon my texting curse) but wtf is that paper Your Warning supposed to mean?
Seriously? Your warning? -is now furious for that horse- That your warning crap? Omg seriously if someone did that to my mare >.> I would not stop till i find found them and then gave them my own special "brand" of a warning. Heck I'm already P.Oed at the chick who caused my gelding's eye to be injured.

If you can feed her some Ace in her feed, get a a fly mask with the ear covers, and then cut the face part off, and try to sew it to the halter. :3 It should help, and Ace should calm her down enough to allow you to get close enough to put it on. It'll keep the flys off, if not, but a tube sock like a REALLY long one, find a why to attach it to the halter and again ace, then put the halter on.

I know someone who adopted a horse and the poor man had ear mites so bad that his ears needed to be cleaned and kept away from flies and other stuff, she used the tube sock thing first then bought a fly mask with ear covers, he didn't like the facial mask part, so she cut the face out and sewed it to the halter (it was supposed to be a nylon halter bridle combo, but she did some part removal so it kept a brow band so she could sow the ear covers onto it)

hope this helps love <3 So sorry about your lady <3
I just spent an hour and a half reading this whole thread... Instead of doing homework lol. I'm SO happy to hear she's got a new home. I'm going to try to pm you, Endiku, for paypal info to donate a few bucks. I am horrified someone would do this, but there are obviously some really sick people out there now. Keeping yall in my thoughts, and I cannot wait to hear the story of her trip to her new home!!
i was so late xD oh well glad to know she's ok ^^