Mark's Weight Loss Thread!
---
I have succesfully moved Mark into a stall, so now his weight loss plan is in full force! He is getting lunged in a curcingle and side reins 6 days a week for about 15-20 minutes, then rides for about 45 minutes. I'm hoping that now he is off pasture 24/7 and is only grazing about 4-5 hours a day, he will start to lose his pregnant mare belly. Here is where I will keep track of his progress! And feel free to post any advice/critiques. =]
Mark last month at Tri-State, he is still this fat.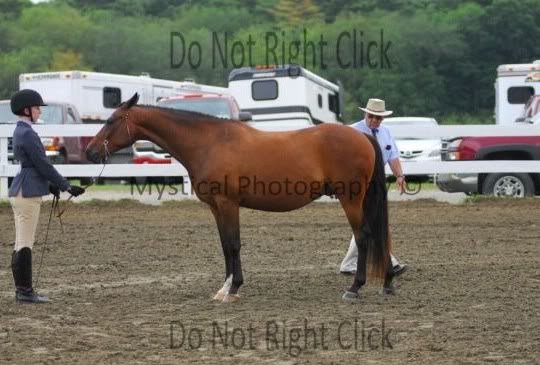 ---
~Kait & Mark~