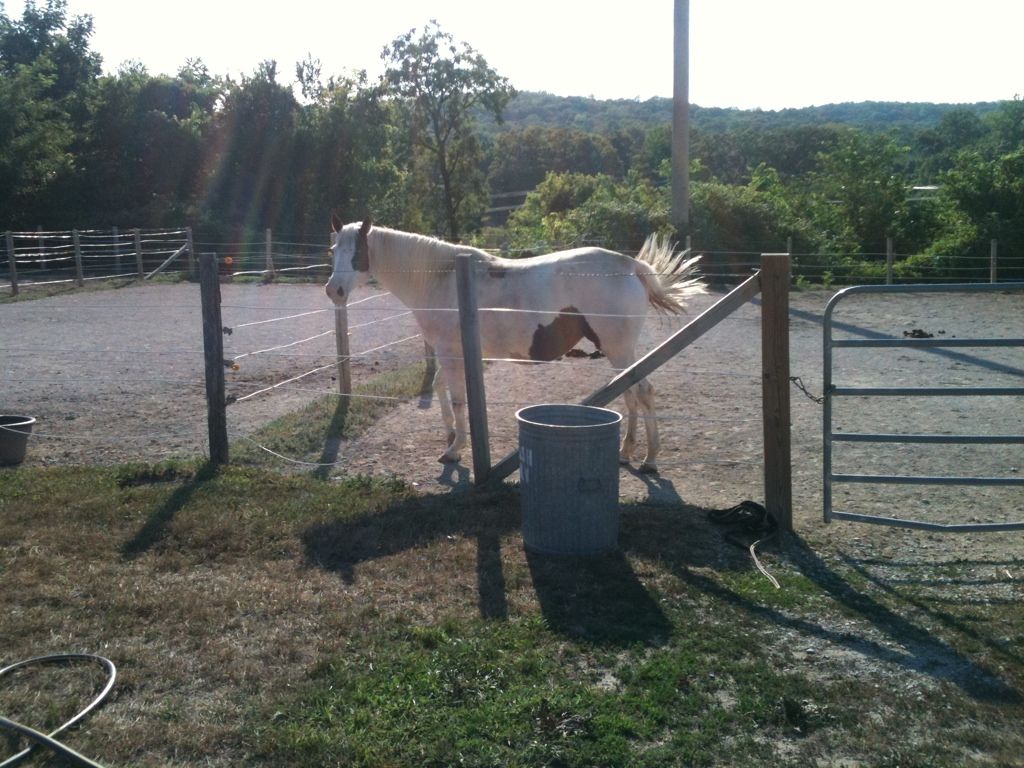 Posted via Mobile Device
Sorry about her being dirty in the pics. She had a bath the day prior to these but she never stays clean for long.
Posted via Mobile Device
I'd move her as soon as you can - she needs a week or two to build up natural immunities to her new pasture - these she will then pass on to the foal.

Brood mares arrive at stud often only a few days prior to foaling with no harm or problems.
she is beautiful Good luck with your move
---
Don't Flatter yourself Cowboy I was looking at your Horse

LORI

She's a beauty. Can't wait to see baby pics.
Posted via Mobile Device
Thanks everyone :) I can't wait for the foal to arrive either. I'm hoping for a colt.
Posted via Mobile Device