Muscle Sorness
---
On the other forum I am on an Aussie one
some one mentioned Buzz may have muscle soreness.
I have never had anyone tell me this but if its possible, what would be the signs of it?
Surely he would show discomfort?
They said it would be harder to put weight and muscle on a horse which is sore... well Buzz is difficult to put weight on.
I know he is a tad bit skinny in these photos but like I said I am working on it and it takes time and he always seems to dip in and out of weight.
I have now had comunication with his previous owner thanks to the other forum and am working on it
Here are the pics I posted they were taken Tuesday last week 11/1/2011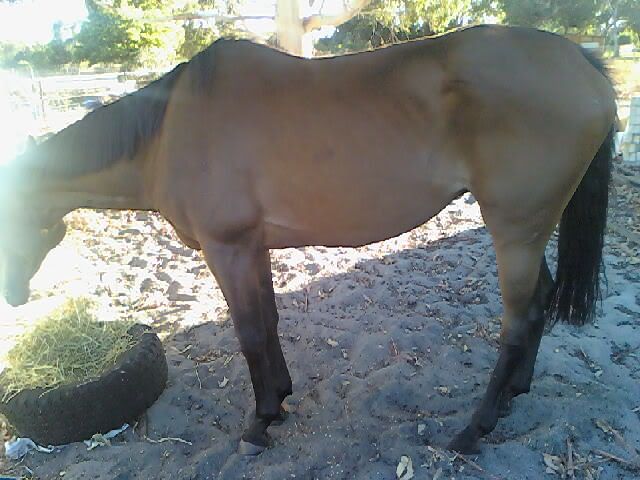 Buzz is a 16 year old TB
---
http://www.horseforum.com/member-jou...-story-257826/
Check out my blog on here
If it is muscle soreness and you can find the offending muscle or muscle group get some Veterinary Liniment, for example Absorbine and rub some into the muscle area. If that doesn't help you may need to consult with a Vet and possibly have some x-rays or radiographs to find out what exactally is going on with your horse.