Muscle up Powder? Any help appreciated :)
---
I'm trying to get my gelding to bulk up a little more. He's a QH almost 5 years old. Does anybody have any recommendations? Right now I am using muscle up powder. >>
Muscle-Up Powder | Horse Health USA
But I was wondering if SmartMuscle Mass by Smart pack was better?
>> SmartMuscleŽ Mass - Horse Muscle Supplements from SmartPak Equine
Does anybody have experience with either of these? I am also including some flaxseed in his feed as well. I fed him weight builder for 3 months and saw nothing!
So we are graining him tons, worming him every month (rotating wormers) and feeding him in his stall to make sure nobody gets his grain or hay. He is also blanketed. I can't ride too often right now because the ground is so wet and mushy, I can barely trot around the grass ring without tearing it up. Would that have any effect on taking these supplements? Or is it very necessary to exercise while on this?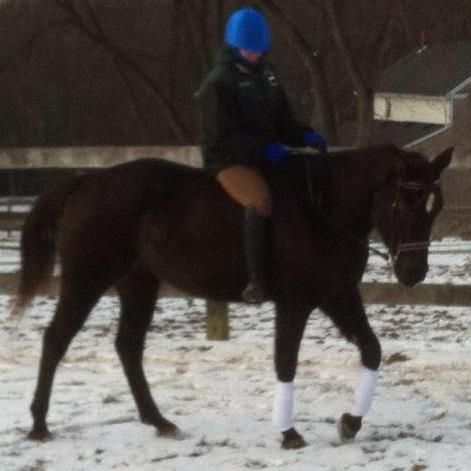 ---
"The only person you should try to be better than, is the person you were yesterday."
I don't know about those supplements but you're not going to build muscle mass without exercise.
Posted via Mobile Device
Lots of grain isn't good for their digestive system which is maybe why has hasn't put much weight on.
At 5, your horse is still maturing. He is most likely not bred to have a really heavy muscle pattern. You can get him more fit through a balance between diet and exercise.