New Rescues
---
I did not have any intentions of doing much in the way of horse rescue when I started looking to get a couple of horses in the pasture. I had every intention of getting a couple of good trail rated horses that me and the family could enjoy.
That being said we have just collected 2 more rescues this past Saturday that were in a bad way. Cricket is a 10 yr old registered paint qh and ButterScotch is a Palomino mini age unknown at this time. BS may have been bred by the even smaller mini stud that was in the pen with them and 2 other horses. I am expecting a call anytime now to get the other 2 full grown horses.
I hesitated responding to the call as long as possible hoping someone else better suited would step up, but it never happened. I couldn't walk away with a clear conscious after looking at them. It truly pissed me off when people wait til this point to decide to find homes or give them away. The animal control had been out there regularly and made them get all of the horses UTD on shots and coggins which cost upwards of $700. This was the straw that pushed them into getting rid of these two.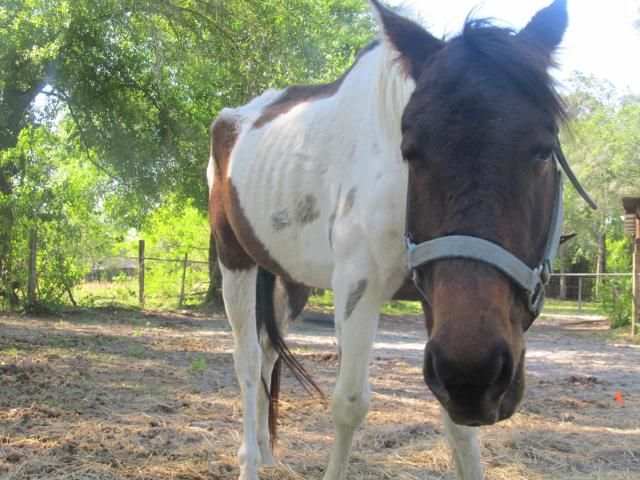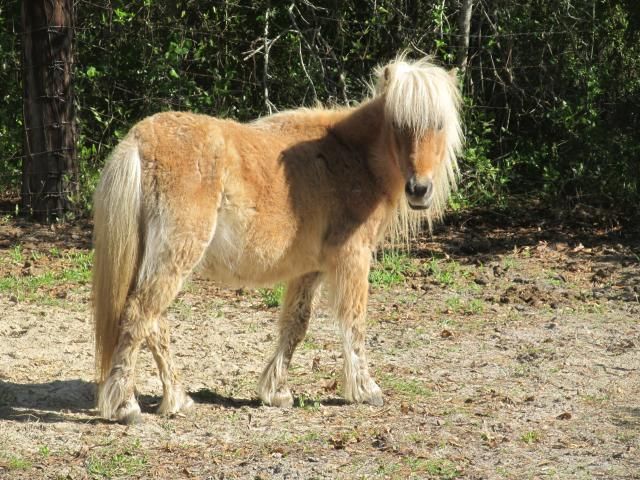 We are going to take it even slower than we did getting Jems back to weight, although she wasn't to this point YET when she came over to our pasture.
Here is Jems before and after photos.
Before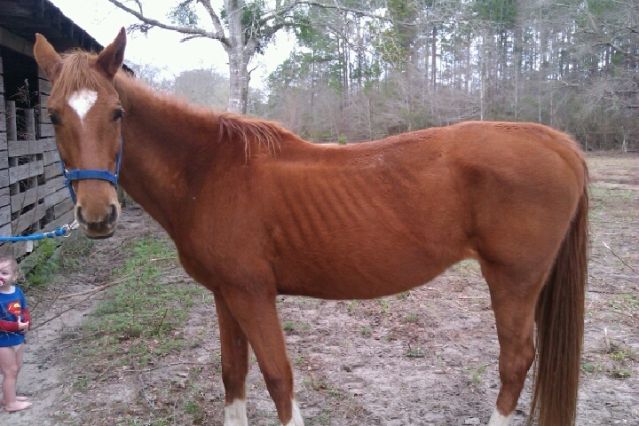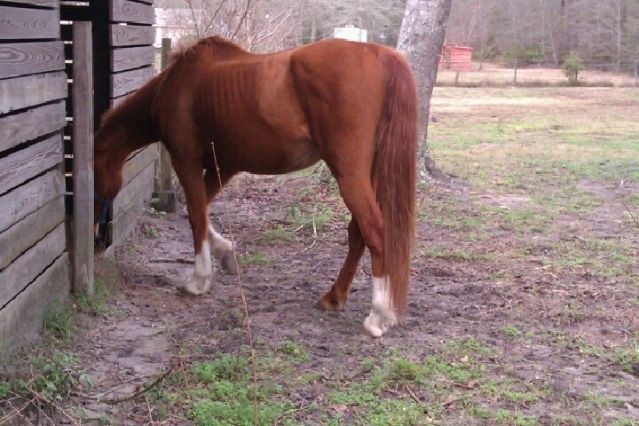 After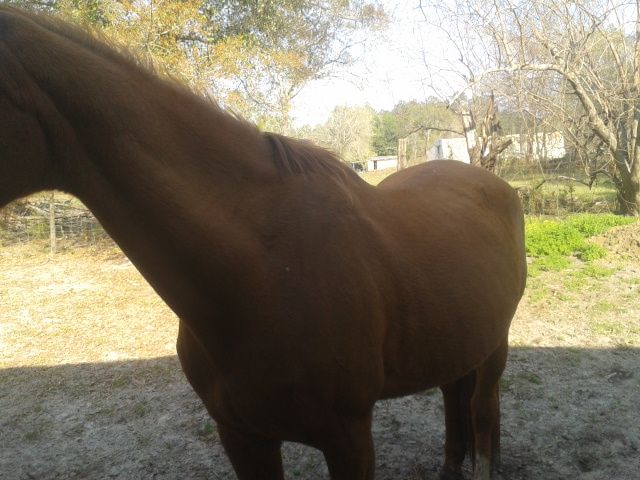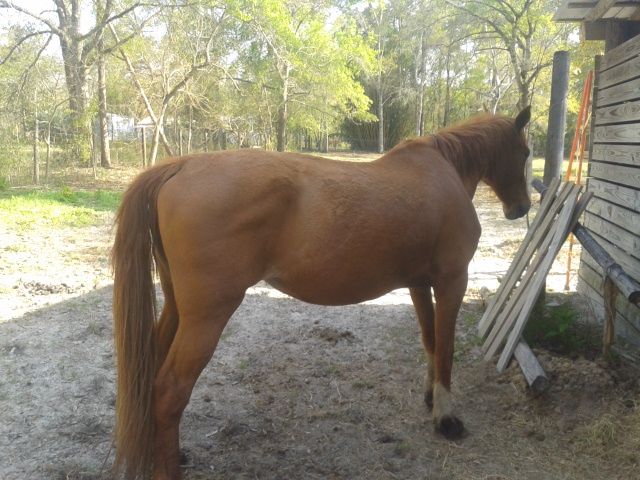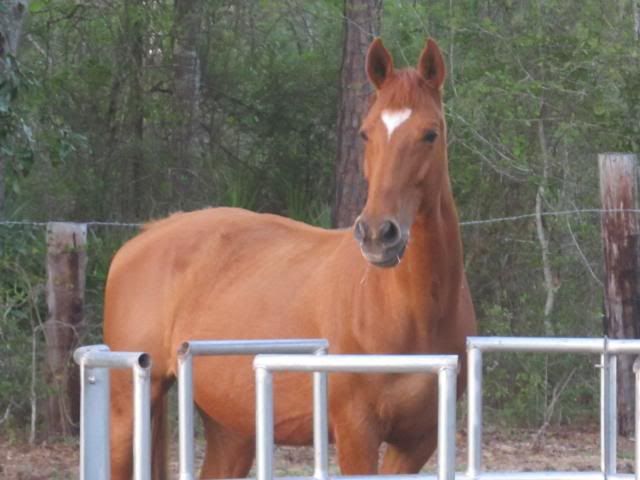 Wish me luck on this recovery for the paint mare,Cricket.. We think we have found a home for the mini,who really isn't all that bad to the eye, and are waiting for them to decide if she is right for their pasture.
---
I am Second
Born Once, Die Twice. Born Twice, Die Once.
Poor babies! It really bothers me that people can let it get this bad. You did a good job with Jems, Im sure Cricket will look just as good with your care =)
I'm looking forward to seeing the progress, thank you for doing what you are doing. I'm sure they'll recover and find homes that love them.
Forgot to mention that they were covered with lice and we didn't see it til putting them in the pasture, but before them coming into contact with any of the other horses. I had never seen a case of it that bad before.

Lathered them up with Adam's and let them set for little over 5 minutes then rinse sparingly to leave a little residue in there. Left that overnight then washed again on Sunday. I wonder how long it will take to get them all out of their hair.. I mean they were all dead after the 5 minute wait and rinse, just wondering how long before they will all wash out of the main and such.
---
I am Second
Born Once, Die Twice. Born Twice, Die Once.
---
Last edited by Roadyy; 04-22-2013 at

04:16 PM

.
Best of luck with these two. I'm glad you are giving them a good home where they will be taken care of
---
"Strength is the ability to use a muscle without tension"

Poor Cricket just looks so tired! I hope all goes well as you help her back to health.
Blessings to you. I bet that Cricket will be a looker in a few months.
Quote:
Poor Cricket just looks so tired! I hope all goes well as you help her back to health.
I agree and she looked that way most of Sunday. I tell you this though, after a full day of being in an area that is 10 times the size she was sharing with 2 other similar sized horses and the mini stud, she has come alive with energy. My wife said they have both been very active roaming all over that pasture. I have one spot in the corner close to the main gate to the big pasture where I put a piece of chain link fence where I intended to put a small gate and never did. The mini found it and escaped into the yard which caused DW ,DD and mother to chase her for over an hour trying to get her back in the pasture...lmbo
Cricket will gladly come right to the fence anytime you come out there and ready to get attention.. I'll get more pics this evening to ad to the thread.
---
I am Second
Born Once, Die Twice. Born Twice, Die Once.
One of the most rewarding things out there. I love how the look on their faces changes before there is any visible change in the body. They will look less stressed, happy, calm, a sparkle in the eye.

I've certainly seen worse, so she should do fine.. can't wait to see her progress!

WTG!
Hero award!
---
If you ever find yourself in a fair fight, it's because your tactics suck. ~ Marine 1SGT J. Reifinger