ok.. I'm gonna ask a dumb ??
---
first time pony has been clipped & she is very veiny... has always been a big fluffball & am unsure.. is this normal ??
Um pictures?

If you are talking about around the forearms and legs... yes they do get lots of veins that pop up. Especially after working them.
yeah my hrose gets like this when I work him, much more noticable whn clipped or in his summer coat
It also kinda depends on breed and bloodlines. TBs tend to be more veiny because their skin is really thin and some QHs are that way too.
---
Always remember that feeling of looking at a big, open country over the ears of a good horse, seeing a new trail unwind ahead of you, and that ever-spectacular view from the top of the ridge!!! Follow my training blog:
http://robertsontraining.blogspot.com/
we have a mare who has veins that bulge all over her face, she has bad veins from people... sticking needles in and not doing it right.... basically whats happened is the veins in her neck started to collapse. therefore she cannot have any meds IV.

im not saying this is what your pony has, im just saying it because i dont know if that can ever be something that happens naturally with some horses. *shrug*
Like this?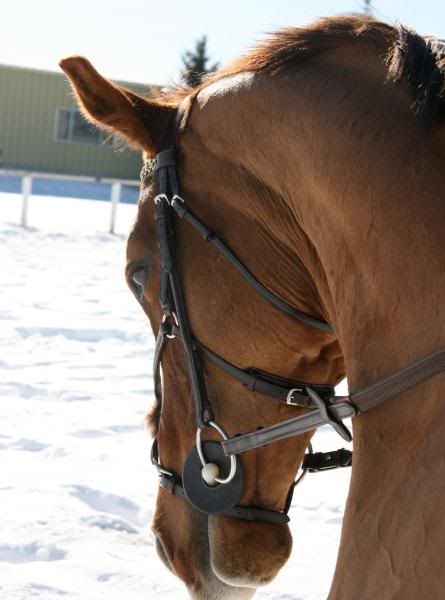 ---
The lovely images above provided by CVLC Photography cvlphotography.com
We had a Saddlebred once who was high-strung and "hot."

He had a lot of veins popping out everywhere. Wonder if he had high blood pressure. Well, he lived a long life.