One Last Update on Dillon's Lip!
---
So it's been nearly one month since Dillon's lip got rippef off and I haven't posted a picture of it in awhile to show everyone how he is healing. So here it is!
Old Picture (For all those who didn't see the original post)
New Picture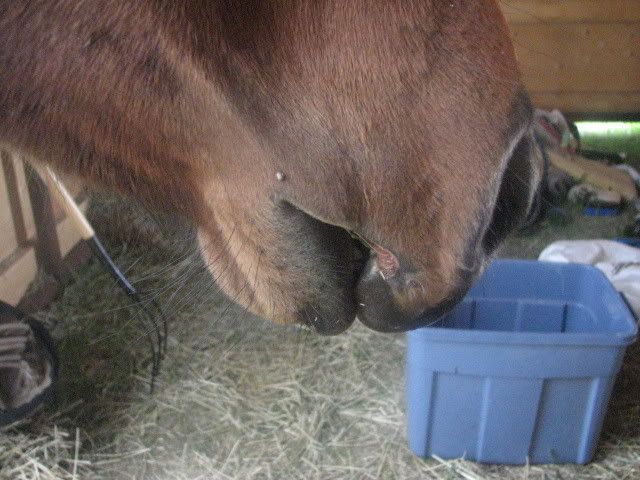 Great job Tiffany! That looks fantastic. I'm really amazed it healed up so well. I thought for sure there would a much larger gap in his mouth. Good job on taking such good care of the little guy
---

"Until one has loved an animal, part of one's soul remains unawakened..."
- Anatole France
he's healed up sooooo nicely Fehr!!
Looks great
Thanks everyone!
I'm so happy to see my little man happy and pain free again! He's such a little trooper, and he still loves me to peices even after all that poking and prodding! He's my guy!
it looks great! Good Job!!!
---
kickshaw
Justin (qh/tb)
Boo (asb)
Thanks Kickshaw! I'm as happy as can be to see my little man comfortable and pain free!
That looks great.
---
Cindy D.
Licensed Veterinary Technician
Thanks Ryle!
Wow! What a transformation! (Can I say "told you so" yet? ;) ) You have done a wonderful job - couldn't have happened without such great care.
---
The lovely images above provided by CVLC Photography cvlphotography.com