Also watch for signs of photosensitivity,
Is Your Horse Getting Too Much Sun?
I am dealing with this, with my grade Paint. Something in the pasture last year set it off, he had extremely strange hair in the white patches, like the lines in the sand when waves wash up and recede, and the most frightening thing was his muzzle turned orange. And I mean orange too.
He has been grazing in same pasture for 3 years at that point, but something was different last year. Now he cannot go out in sunlight, and must be kept off of pasture until grass has died mostly, and sun is at lower angle in the sky.
---
Horses make me a better person.
Cashel has great fly masks that go right down to the nose and it worked great on a project horse I had with a bald face, as I was not able to get out everyday to apply sunscreen and she was on 24/7 pasture so no stall option during the day, She came to me with her whole face a blister and the fly mask combined with aloe Vera gel cleared her face up in less then two weeks
Cashel Company
We have lots of paints and bald faces. We use zinc oxide, its inexpensive, lasts longer and blocks best.
Showing
Join Date: Jun 2011
Location: Cariboo, British Columbia
Posts: 11,775
• Horses:
3
I think it has to do with something in the pasture they eat, namely clover, what I was told by a paint breeder. Makes sense, my paint will only get a scabby pink nose at certain times, sure enough when clover is abundant. I put diaper rash creme on his snout, Zincofax, clears it up quite quickly.
I recommend this stuff on every one of these threads. My Pony Sunblock, all natural, comes in a powder, waterproof.
If I remember, you were one who took interest in my mares pregnancy. She's a sabino and so is her colt, who just turned a month old today. Both have bald faces. I've been using this stuff on both of them in this insane AZ sun. I can just swipe the sponge (included) over the colts eye, and it's completely safe. No worries about it bothering his eyes. The powder is sticky and can even be made into a paste with water if you would rather apply it that way, but I find the powder form to be much easier.
Here's the link
https://myponysunblock.com/Home_Page.html
EDIT: Sky is photosensitive too. She cost me a hefty vet bill when I found out, and the My Pony Sunblock was actually recommended by the vet.
---
Last edited by Whisper22; 07-02-2012 at

02:05 AM

.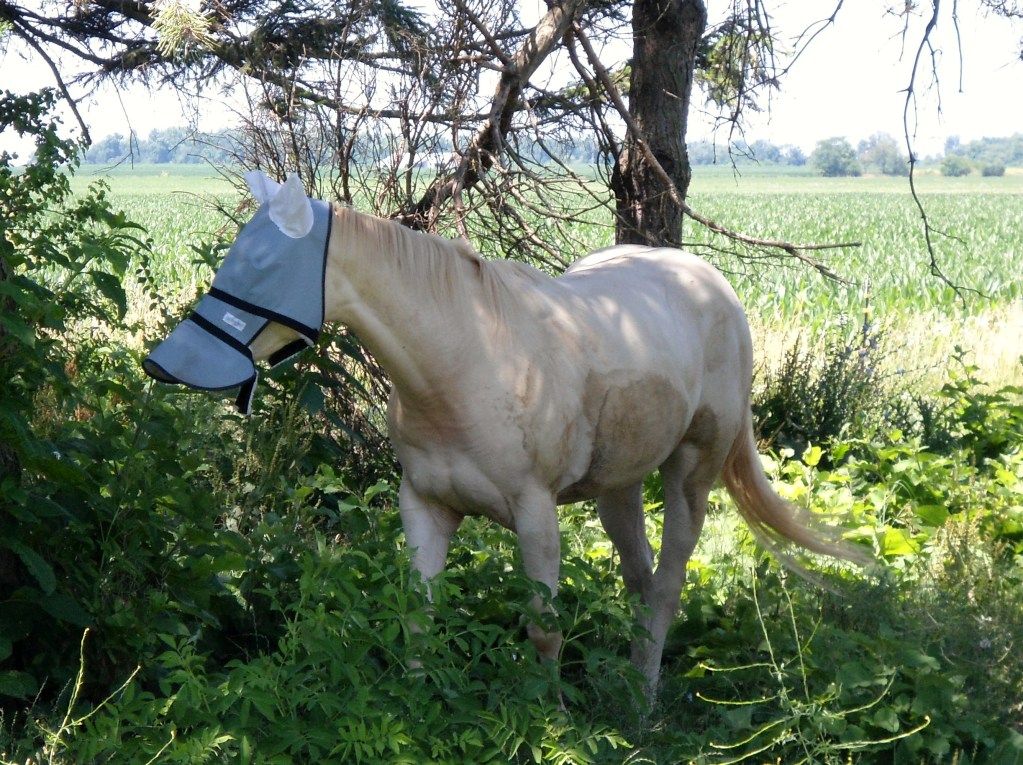 (770) 990-8487
sue@naghorseranch.com
---
Horses are proof that God love's us and wants us to be happy!