Thank you! Today is the 10th day.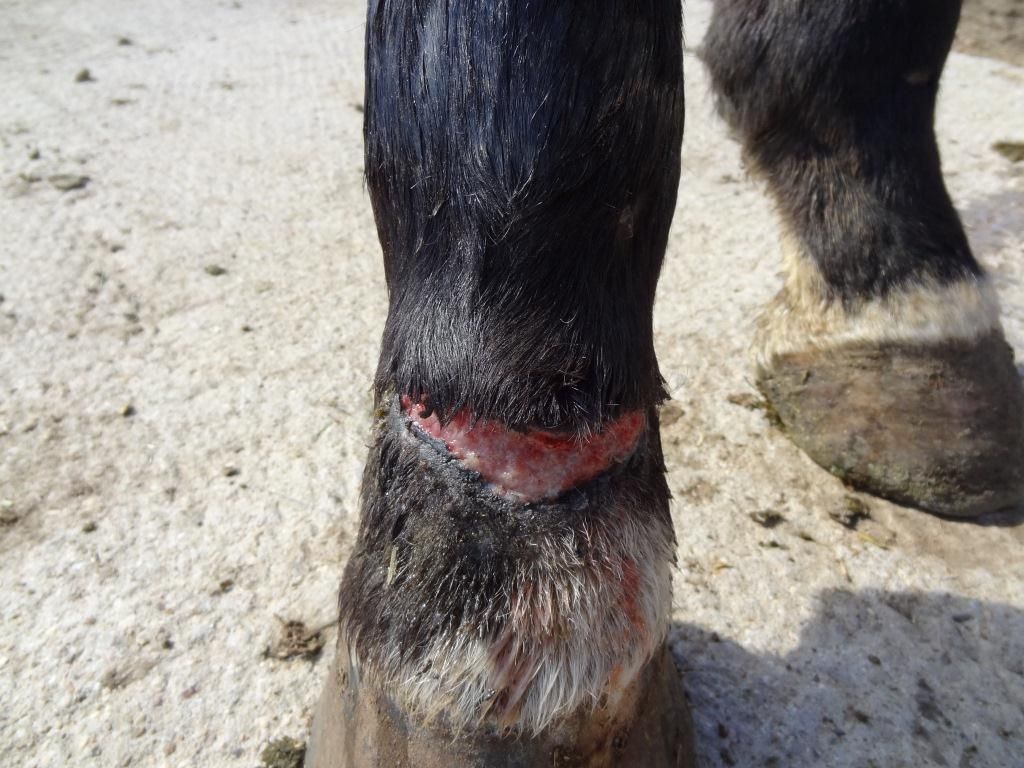 Her leg is wrapped because the filly got a contusion on the first day when she kicked the steel post of the stock. The contusion has come to the surface.
---
Don't Flatter yourself Cowboy I was looking at your Horse

LORI

Looking great!! It's healing super fast. (I wouldn't worry about negative Nellie's on here either....)

I sure wish you kept selling the stuff. I'd kill to have some on my guy now! (I've got a thread for Red's injury going on the Horse Health forum).
---
∞•*˚ Βгįťţαňγ ˚*•∞
It is not enough to know how to ride; one must know how to fall.
After it heals, you should try some of this. It works wonders in hair regrowth, my gelding had a scar as bad as the mare you gave us as an example. Two days of this stuff, and the scar was covered in fur:
Shapleys Original M-T-G - Horse.com
Wow it's looking good. Especially for 10 days later. I have a crap load of allergies but if a product helps my horse and I'm allergic I'll still use it. I just use gloves or ask a friend to put it on.
---
Show me a horseman who hasn't fallen and I'll show you a man who has never truly ridden.


Can wait to see the "finished product" - looks like it certainly does the trick!
You will always have those that post negativity. There's no way I would've called a vet on that. It's looking great and healing fast! I actually just use coconut oil on wounds. It's an antibacterial and antifungal as well as speeds up collagen production. I use it topically and give it orally as it reduces inflammation.
---
Riding: The art of keeping a horse between you and the ground. ~Author Unknown
It amazes me the ways I have seen horses torn up and how well most heal. My dad use to have some stuff that looked a lot like this and it too worked miracles. The injury looks great and has healed amazing.
Wow it looks really good well done
---
There are only two emotions that belong in the saddle;
one is a sense of humor and the other is patience!