Ready to call it good
---
My filly is turning roan or gray! She's got gray all over now. It doesn't really show.
I've only been applying salve about 2x a week lately. Tiny sliver is left.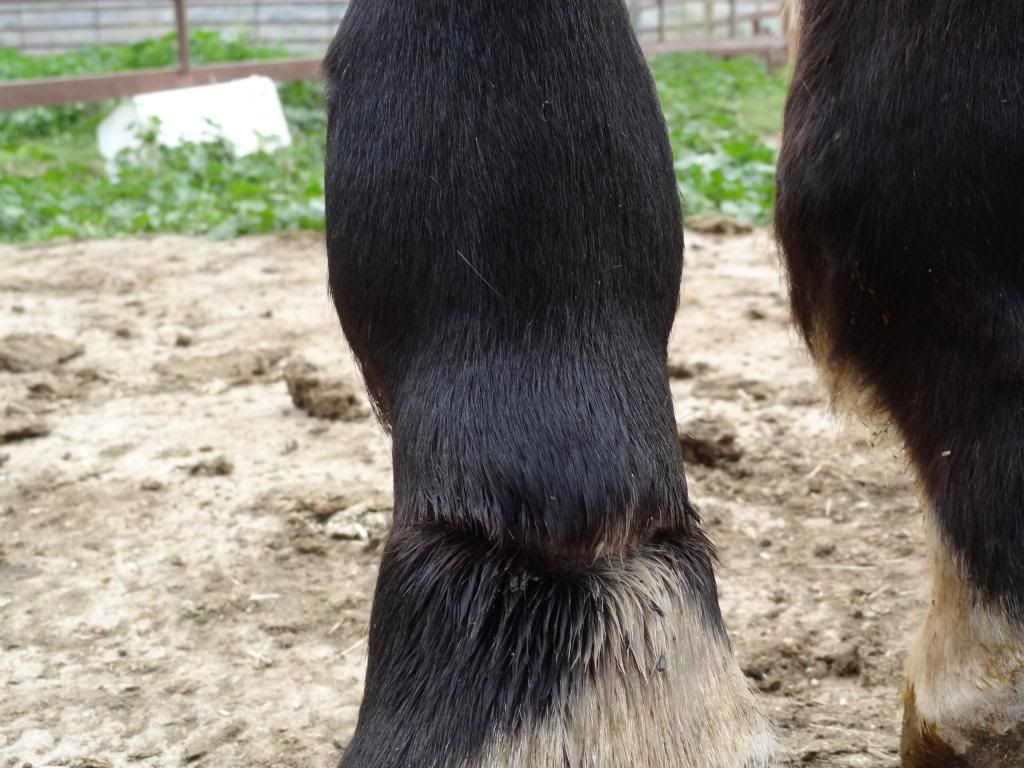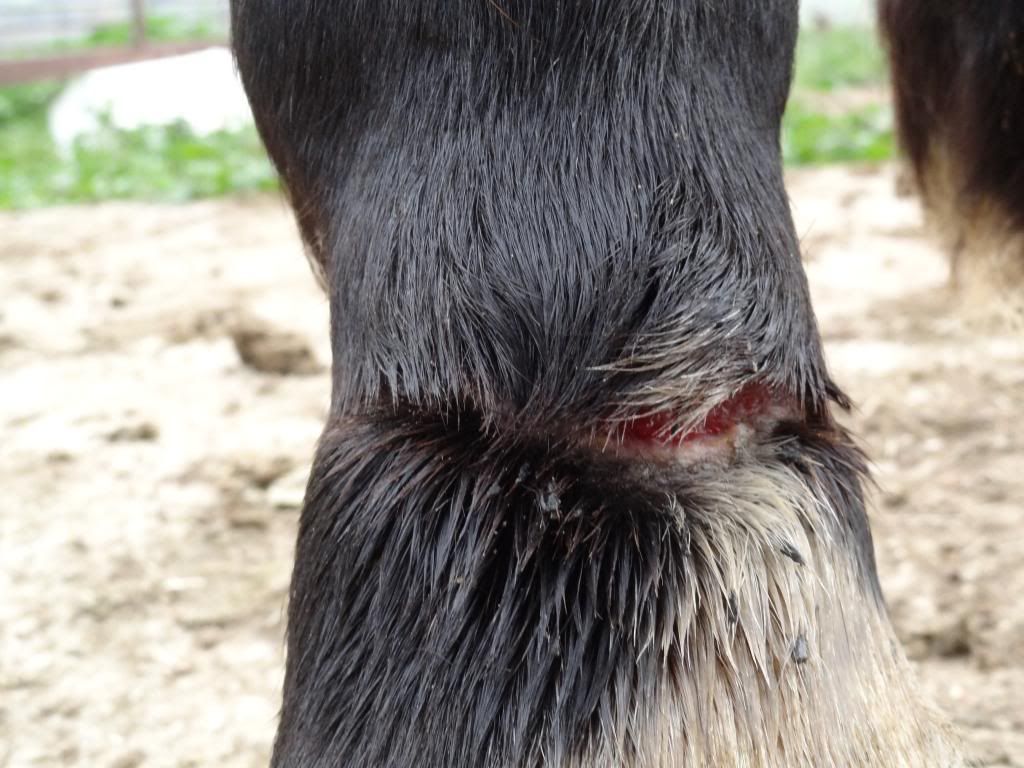 I like the tongue!! lol What color are her parents?
They are both dark browns. We put her 30 yr old sire down last year. He was an Easy Jet grandson. She goes back to Rocket Wrangler on her dam side. She's still turning gray like crazy. I was kinda hoping for a bay roan, but my husband thinks she may turn gray.

Yesterday, I finally put some miles on her, and rode around the ranch. She's a very TBy type, and hackamore is lightweight, so nice as it is for colts, she could loose respect for the rope bosal. I was apprehensive about cantering outside the arena. Finally got my nerve up after trotting a large field several times. At first, she really wanted to run off so I started posting and she slowed down into a rhythm and cantered. She got tired enough to ride around the ranch without a snort, spook or crow hop. Feel so relieved when I finally get the nerve to get one out of the arena and out into pasture. I'm in LOVE!!!
I'd say that it turned out pretty ****ed good for such an iffy area, with all the flexion it gets from just walking there is no point in stitching that kind of wound and wrapping is just a first few days kind of thing. I didn't see any kind of serious granulation, normal yes, proud flesh no. The only reason I would have had a vet out at any point would have been if there were any signs of a serious infection brewing, an infection so close to the fetlock can slip into the joint capsul and go septic in no time (I've seen it before and it's heartbreaking)
Obviously she healed up great and that black stuff is amazing! Luckily my horse isn't accident prone but if he ever gets bloodied you'll find yourself with a private message inquiring about a certain black gunk recipe :)
I've been dealing with a similar injury to my mare. Unlike you though - mine has been wrapped from the beginning ...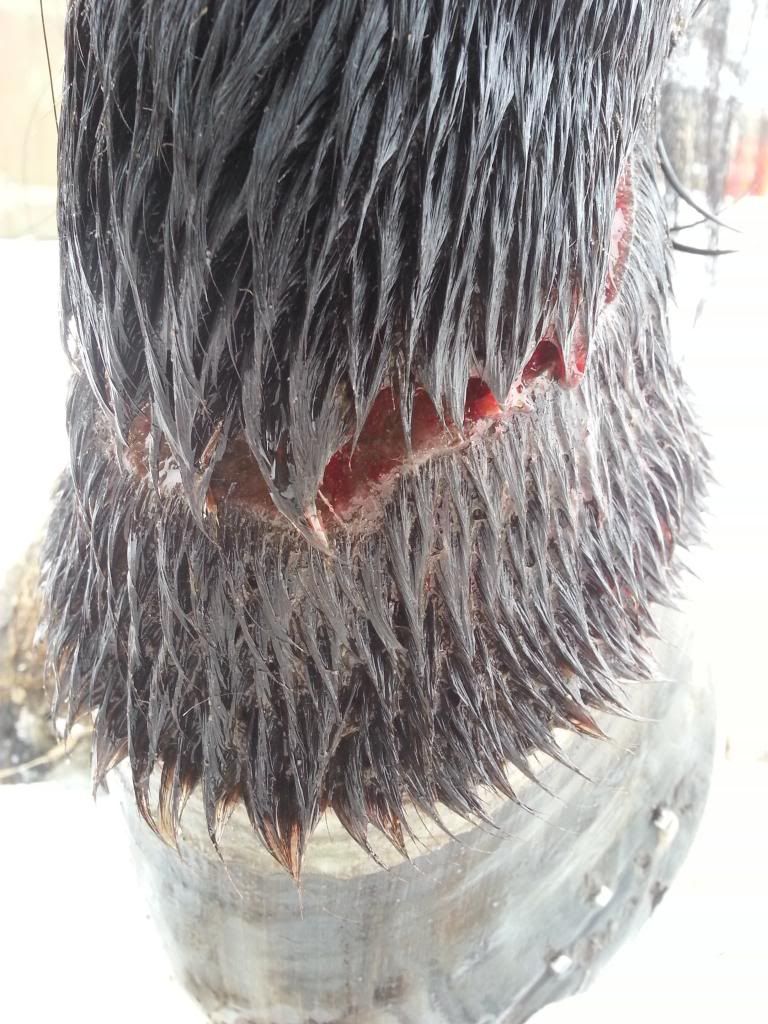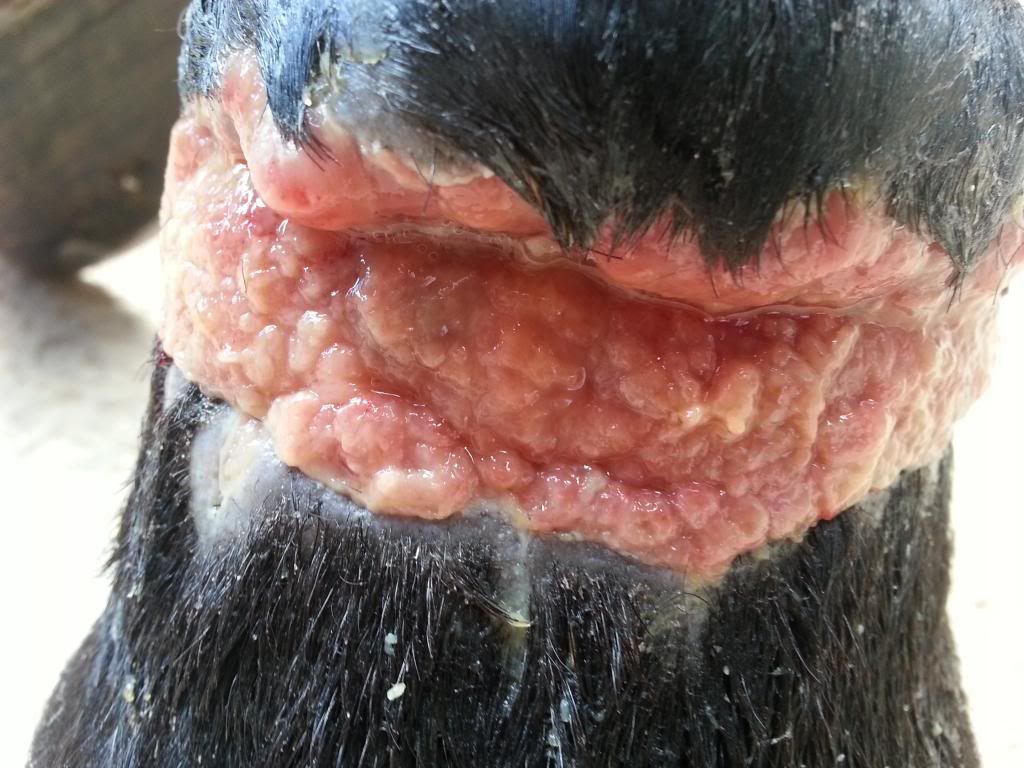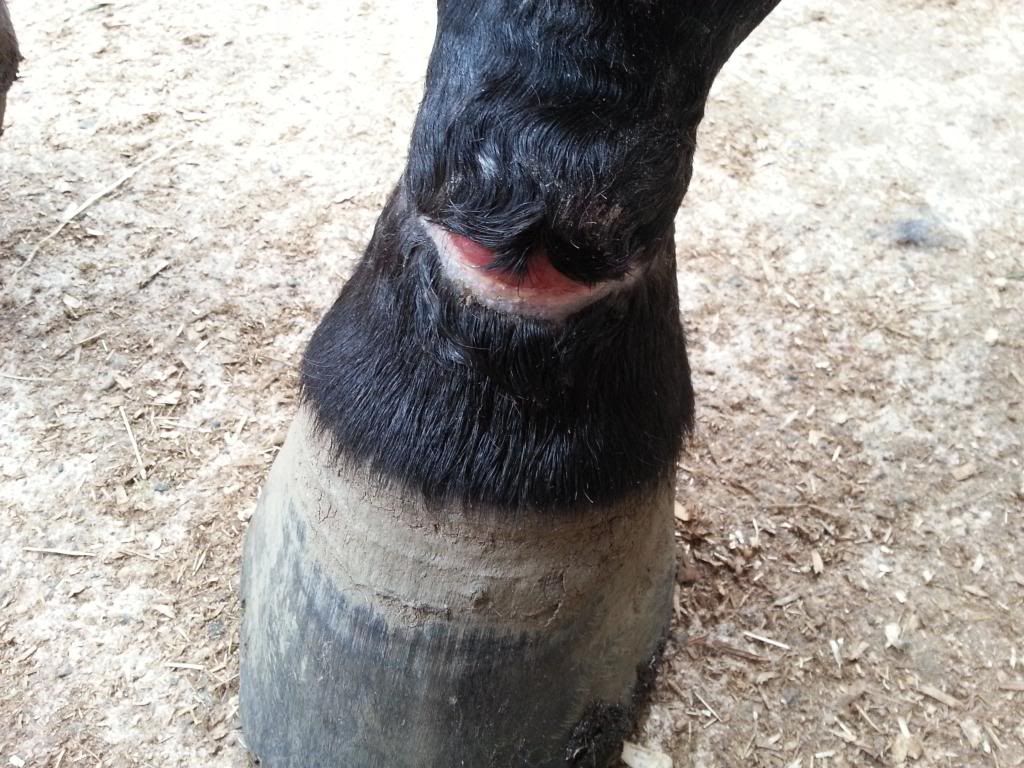 I think you've done a fantastic job treated yours on your own. My injury is still not completely healed and it happened on March 26.
Mine was originally stitched but they didn't hold - despite being well wrapped!
Best change in mine came from when I started using a photonic red light on it.
Excuse the wacky wrapping - was just using up cohesive leftovers :)
Wow! Looks great and has healed fast. I've looked into the light you mention. Also, I read a similar effect can be accomplished with a halogen light which is diffused through water (ie water balloon, or zip lock bag). I am very interested in light therapy. What light did you use?