I can ahh still anyone fancy a swap for rabbits, polecats and otters. Joking they are enough of a pest.
Your pest are far cuter.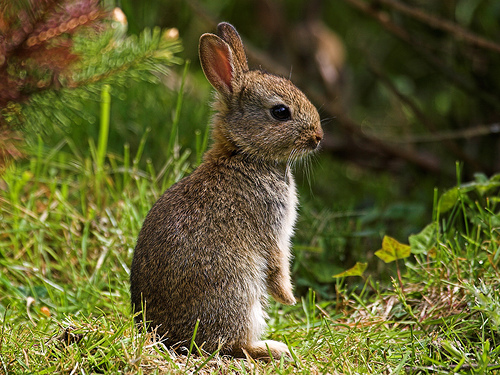 Anyone fancy Rabbit pie, I made a killer chicken and rabbit pie once. Yumm.
Polecat aka chicken murderer. Evil little blights.
Cute but deadly.
Our local RM has announced a Beaver Bounty this year
Would love beavers as have never evan seen one no trees for them up here though.
They are very cute sorry not helpful I know but true.
Quote:
Aww, I love prairie dogs!
But a good dog will catch what the .22 can't
No prairie dogs in Michigan but my wolf hybrid takes care of rabbits from the gardens and the ground squirrels that leave us holes!
Hope you have an excellent deworming protocol ;p
Guys around here take vacations to shoot prairie dogs and pay to do it.

Maybe you should advertise in Field and Stream or Outdoor life?
---
For we wrestle not against flesh and blood, but against principalities, against powers, against the rulers of the darkness of this world, against spiritual wickedness in high places.
Rodenator -that looks like something out of the movie "Over the Hedge"
I'm not so sure I'ld want to use anything that combines flamable gas with oxygen.
If you do figure out something let me know. We have them all over our place and even the coyotes don't want them.
You might want to try this -

---
So in lies the madness, the pursuit of the impossible in the face of the complete assurance that you will fail, and yet still you chase.
A 308 turns a groundhog inside out, a does a22-250.
I find that a generous application of ammonium nitrate and diesel packed into the holes, with an ample ignition of smokeless powder is quite a deterrent to the fuzzy monsters. Of course, such things are illegal in general, but quite entertaining nonetheless.
---
I RIDE, THEREFORE I AM
COWBOY UP OR GO CRY IN THE TRUCK
Green Broke
Join Date: Jun 2009
Location: Was in Ocala, Fl Now In West Union SC!
Posts: 3,175
• Horses:
1
I've got worse than any of yall. I have state protected tortis (sp?) They make holes like mad! BIG BIG holes.
---
My name is now my horses on a dor not my horse sonador