Proud Flesh?
---
So he's had these scars since I bought him..
I've used 'nustock' (a hair re-grow product) on him regularly for a year...
They shrank but are still, obviously there: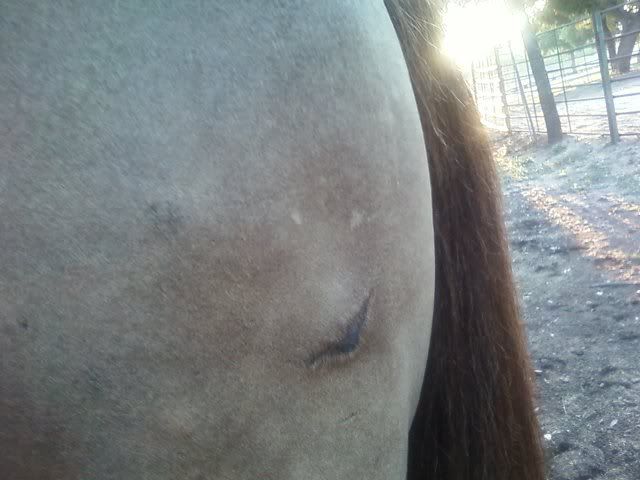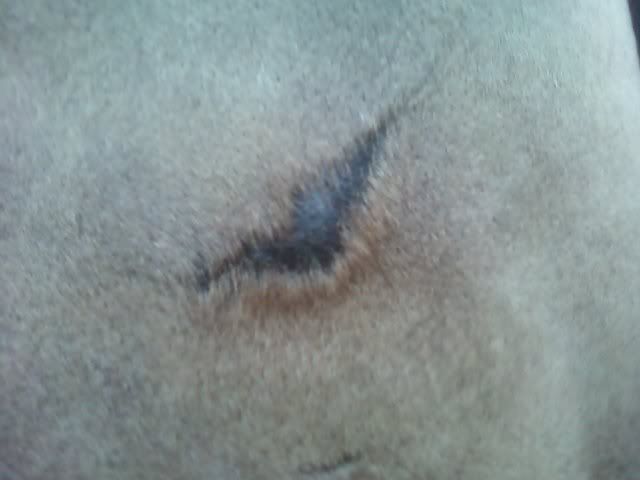 (The first two are the same area, and the last two are the same scar)
What can I do about these spots? Are they proud flesh? Does anyone know of a product that will grow hair over proud flesh? Is it worth it to get them surgically removed?
Thanks!
I will tell you this is not proud flesh. I also think you may not ever get hair to grow there. We have a mare that has a scar on her side and its there to stay. As for growing hair there, I don't know anything that will work. Sorry. Does it seem to bother him at all?
Posted via Mobile Device
agreed it is not proud flesh. A lot of people on the forum seem to like MTG for hair growth but you should know it is most likely that hair will not regrow in this area. If it does regrow, probably the hair will be white. Good luck.
If you have had him for over a year, and he's had those since you got him, the hair won't ever grow back. It is also definately not proud flesh. If you want to try something like MTG or Equus Mega Tek rebuilder you can, but I think it would be a waste of money. I would just leave them alone, and look at is this way. It adds character. I had a mare with nasty scars all over her back legs, and a bit on her front, and it was a great topic of conversation, as we would speculate what she had done to herself, as I didn't know, and was told several different things.