Really really long front feet...
---
Are there any medical conditions that can make a horses feet look like this?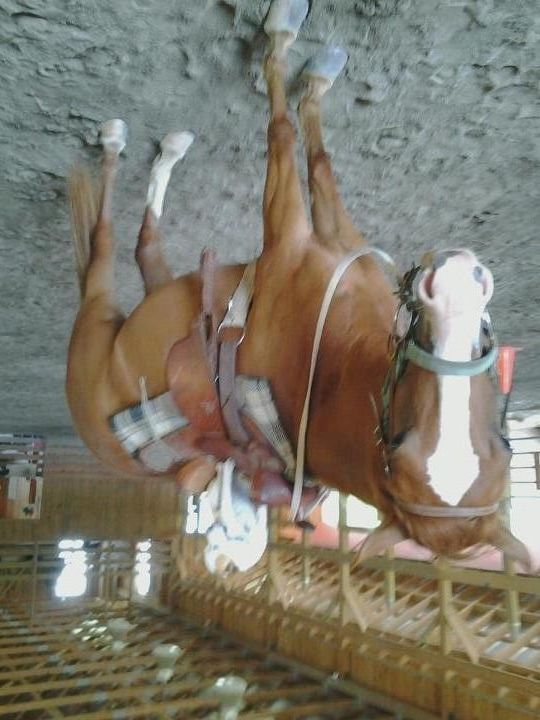 [size=1]
Posted via Mobile Device
[/size
---
Last edited by equinelyn; 12-16-2012 at

08:55 PM

.
Steep shouldered horses' feet can get like this. The Movement that the shoulder prohibits leads to only certain parts of the hoof to wear down. My Dollar's feet get long like this, but not quite that long.
Wowzers
Posted via Mobile Device
Not seeing a decent farrier.
Posted via Mobile Device
Ok is this showing up upside down or is my phone going bonkers on me? Lol
Posted via Mobile Device
Ah no it just turned upside down for me too haha weird
Posted via Mobile Device
Posted via Mobile Device
Yea, the delusional horse owner disease sure can make feet that long...
---
http://Forever-Farms.com
Babydoll Southdown Sheep
Need a good farrier is what that is called never have seen toes that long that were done even every eight weeks. Cant believe you ride him he could trip and fall with toes like that. Thats called long toes under run heels = bad farrier work or lack of.
Yes, it's called chronic laminitis/founder. This is commonly a metabolic/diet related problem, but there are other causes, including incompetent farriery &/or neglect. While this horse is on soft footing so it's hard to see, it appears that his feet are rather neat looking, suggesting that maybe he has been trimmed/shod recently... just if so, the farrier has no concept of a/p balance.
Of course, with but one imperfect photo, can't say the above is his problem for sure, but I think it's a strong bet