Rescue Horse with Collateral Ligament Injury
---
Hello All,
I am a new horse owner, I have 2 horses one is 8 months old and just got a new horse 2 days ago. He is or was a pony horse for the racetrack. He has a collateral ligament injury to his right back hoof. I've done some research on these injuries, and if handled correctly they can heal and he can be almost as good as new. Since I don't know how this happend, and I have never had to do deal with an injured horse, I thought I could post some pics of his hoof and maybe you guys could tell me just by the pics if it is a really severe injury. I was told by the owner and the rescue lady that we should be able to ride him within 3 to 6 months time. I don't want to push him or god forbid re-injure himself.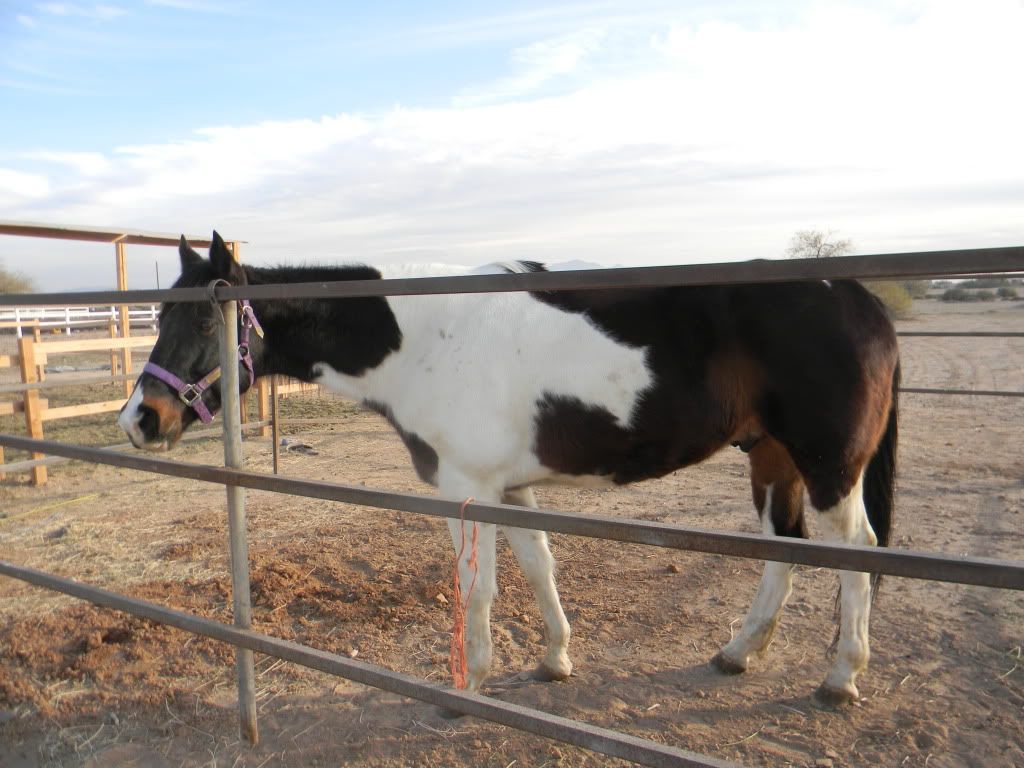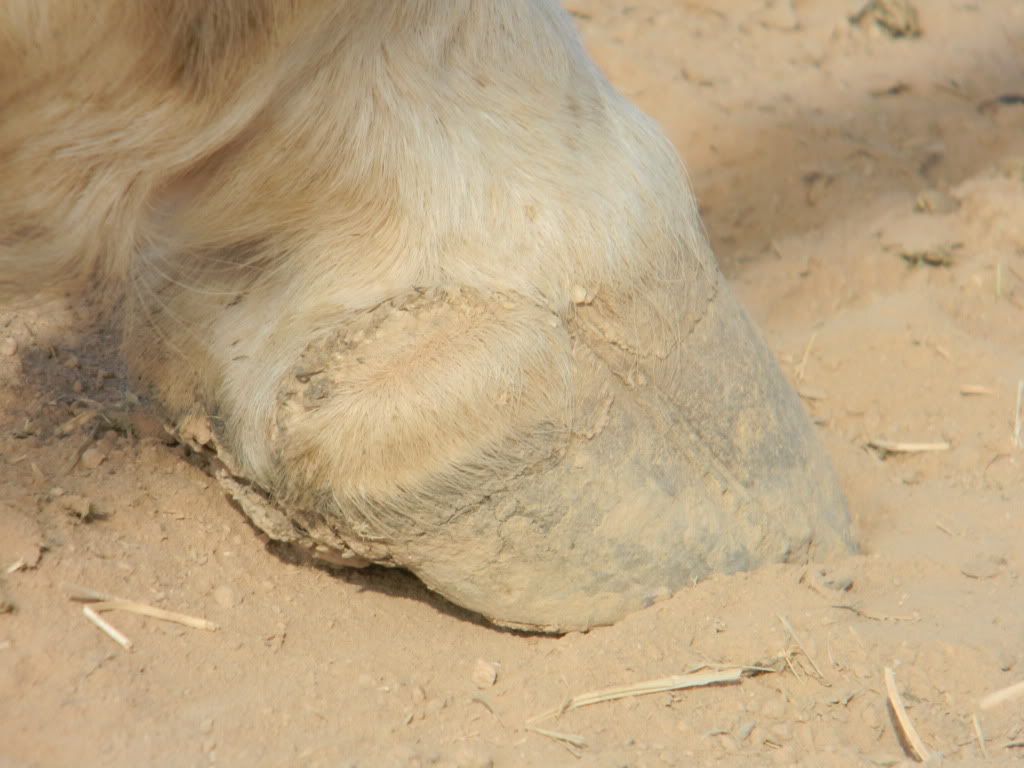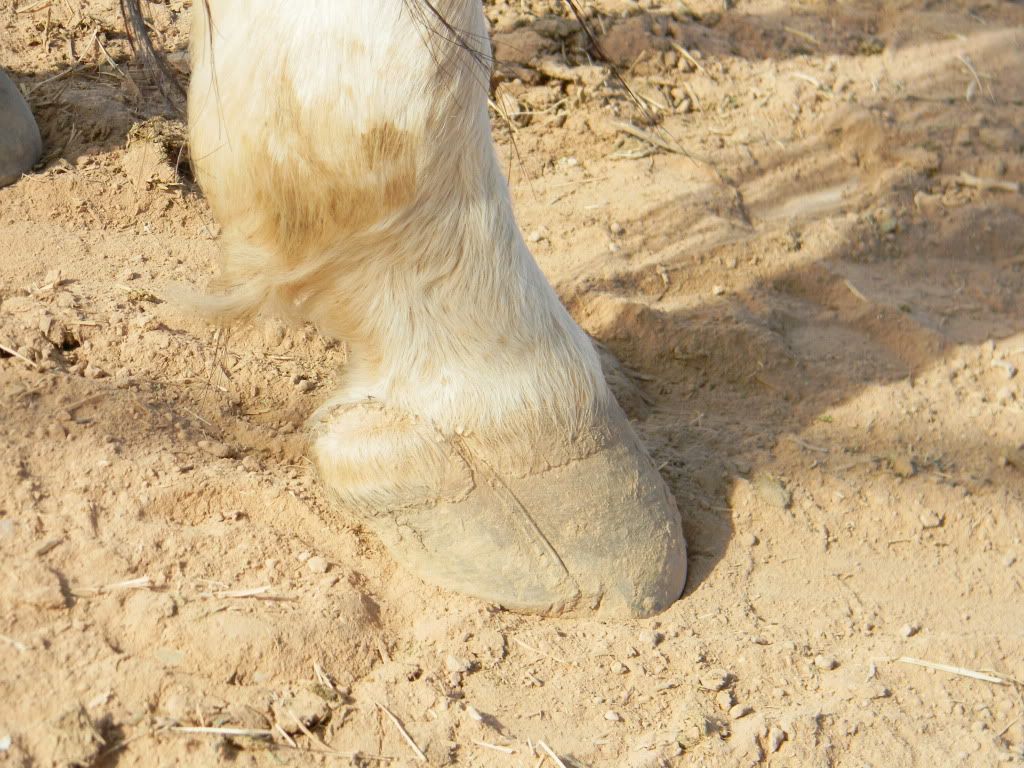 First off, howdy and welcome to the forum
.
If you are talking about the scar and the ridge running down his hoof, that is a fairly old injury, likely at least a year, so whatever chance for more damage or any healing is already done. At this point, it will take a vet and probably a set of x-rays or even an MRI to tell, for sure, what damage has been done and if he is sound for riding...or what amount of riding.
I hope you get a good prognosis, he's a cute horse and if he's been a pony horse, he's probably pretty bombproof.