Road to Recovery
---
!!WARNING!!
This forum may contain graphic pictures!
Over the past few years, a few horse injuries have happened to my horses and I thought I would share with everyone.
Please do feel free to post your own experiences and pictures like myself.
First that happened is that Okie ran through the fence back in 2010. I used to have a picture of her chest. Then later that year, My mother broke her fingers and Snazzy nearly jabbed his Jugular vein, within a day of each other.
[And a few weeks before that, my brother broke his hand]
Then 2011, a few days after we bought this new mare[Heidi!], she managed almost severed off her leg on God knows what.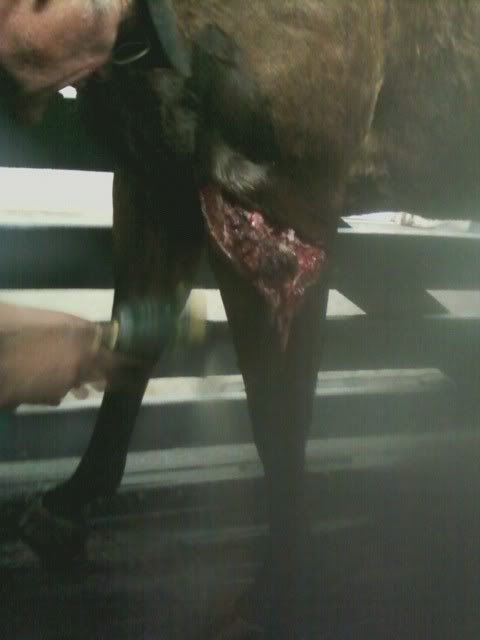 Then this year started off with our horses coming down with strangles. Everything is fine now between them. <3