is she rideable?
---
I bought my horse Sunshine froma family friend. She is between the ages of 16 and 20. People have mentioned that her sway back is bad to the point of where she shouldn't be ridden. is this true?
http://i1112.photobucket.com/albums/...eak92/back.jpg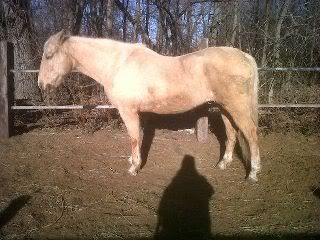 I would have the vet or chiro check her over for soreness and/or places where she might need some adjustment. If she is sound and pain free, then I see no reason why she couldn't be used for light riding. The biggest problem you'll run into will be getting a saddle to fit her well so that it doesn't pinch or put too much pressure on any one particular area of her back. There are specialty saddle pads that you can buy that have shims that you can put in to fill in the areas where you need more padding, like the middle of her back where the dip is the lowest. It will likely be expensive to get the saddle to fit her well enough to not cause problems.
---
Always remember that feeling of looking at a big, open country over the ears of a good horse, seeing a new trail unwind ahead of you, and that ever-spectacular view from the top of the ridge!!! Follow my training blog:
http://robertsontraining.blogspot.com/
Yea it has been tuff finding a saddle to fit her so I usually just ride her bareback
if she doesn't show pain when your riding her then don't stop. have the vet look her over and make sure she has proper fit tack. and your good to go imo.

if you know how to ride bareback my vet said thats better for there backs. i do it with my mare with a severe sway worse then your mares. but we only ride our girl 20 minutes 3 times a month to get her mind moving again :)
I dont think she should have any problem with light riding. There is a mare at my local gymkhana that has a worse sway back then yours and she is ridden by a younger girl and they do perfectly fine :]
---
just a small town girl with a big town dream :]
yea i don't ride her too much. Maybe 20 minutes a day, 3 times a week
I love riding bareback on her because she is a bigger horse and she is so comfortable. She never seems to be in pain but I will definitely have a vet check her out
haha if she doesn't want you there she will let you know :) but pretty girl have fun
thank you! ya i absolutely love her! She is my first horse and I have only been riding abour 6 months. She is fine with just a halter and reins. =]
Teen Forum Moderator
Join Date: Dec 2010
Location: South East Texas
Posts: 7,157
• Horses:
2
As long as she's not hurting, there is no reason not to ride her. Really, her swayback isn't half a bad as some that I've seen.
Like smrobs said though, saddle fit can get expensive, and if you don't do it right, you can damage your horse's back. We have a 28 year old mare with a swayback at about the same severity as your girl's, that we still use for lessons, who- for a while, we would just tack her with two saddle pads and a normal saddle. Within a few months though she was acting up and just over-all being pissy, a sure sign that she wasn't feeling good, considering that she's a beautifully trained WP mare. Got a chiro and saddle fitter out, and it ended up costing us about $350, while we could of saved a good bit of that by just fitting her in the first place.
What works good for her though, is a
Cashel Wool Swayback Saddle-Pad.
After an adjustment and the new saddlepad, as well as a fairly deep gulletted, properly fit saddle- and she's back to her happy, willing self. Have your saddle fitter or chiro recommend a saddle or a pad for you, and don't do what we did!
just be sensitive and watchful for signs of discomfort, and condition her properly. She's got a good 5-10 years of trail riding in there!
two pictures of our gal- Puddin'. Completely unflattering first picture, but its the only one I have of her untacked. No she's not foundering, she's getting up after a roll ;)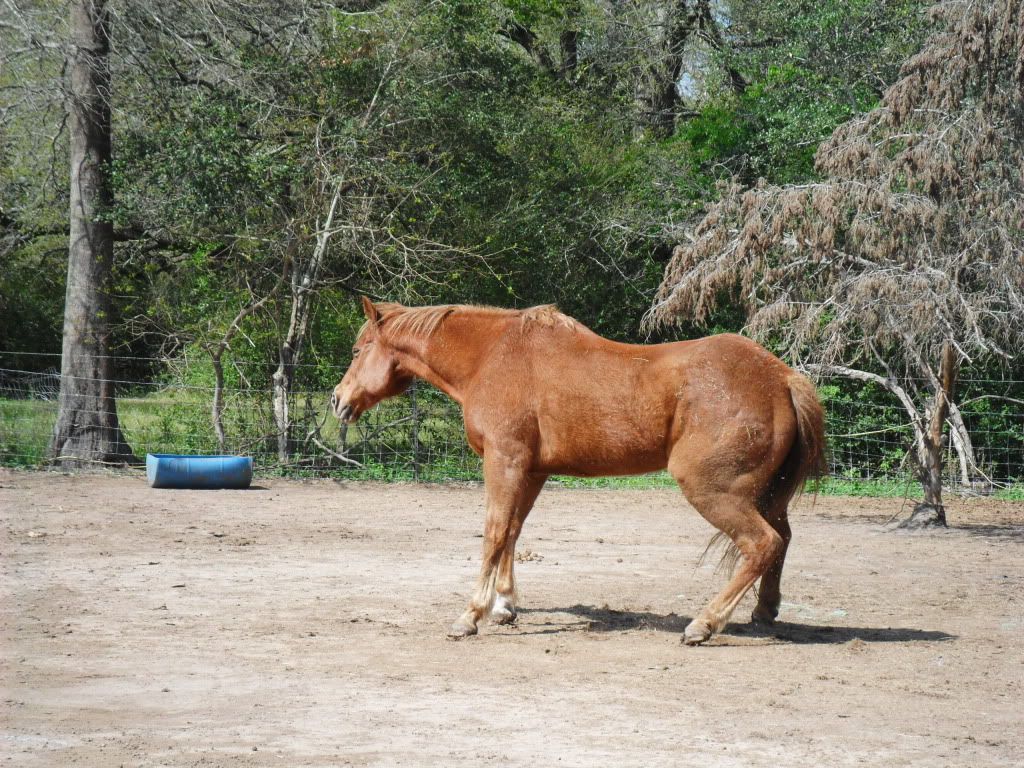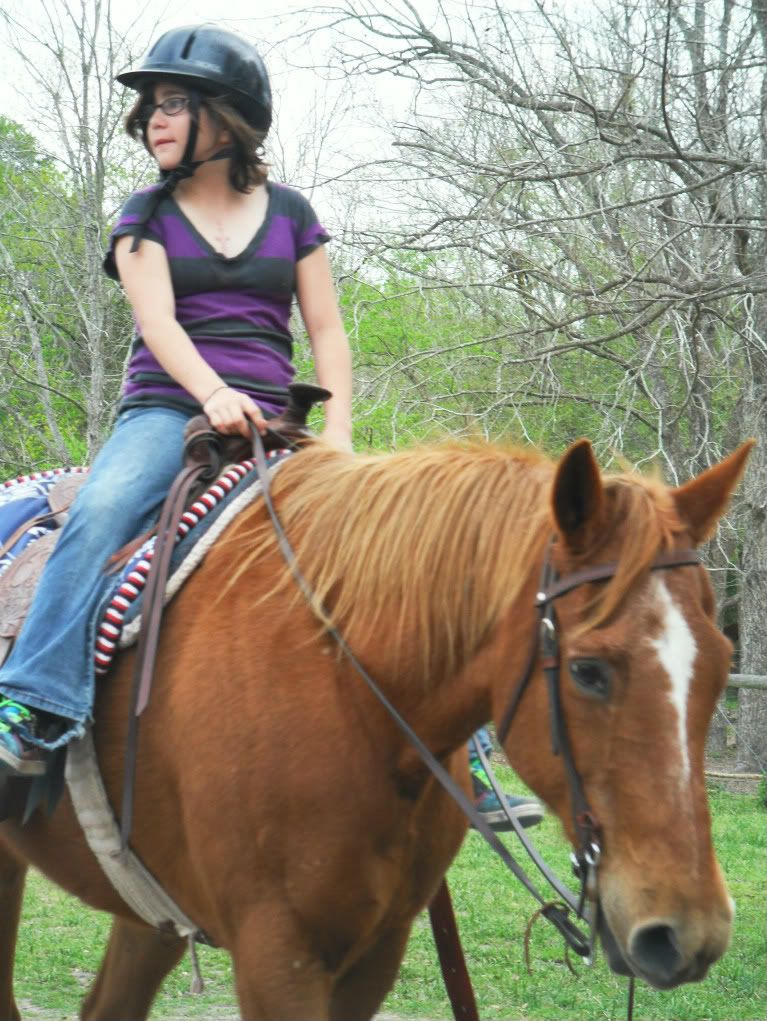 ---
Everyone in your life is meant to
be in your journey, but not all of
them are meant to stay till the end.