Sides jutting out near the flank oddly?
---
Okay before there's any judgement on my horse caring abilities. ***I am going to call a vet. ***I just want to see if anyone had prior experiences or advice to give.
My new horse, Sassy, is 21 years old. When I got her she was overweight. She has lost some weight since then but is still overweight for her size (14.1) She is sway backed a tad bit & off balance in her hooves. All of these problems are being cared for appropriatley.
However, her sides seem to stick out right before the flank. It's hard to press on, but doesn't feel like bone. Could this just be fat? or should I investigate further?
thanks in advance!
Ive seen this before on my horses if they're standing a particular way...or when my gelding inhales his food (hes a very agressive eater...not w/ ppl just his food lol). Im not sure if this is the same thing you are seeing but it sounds similar.
---
"When your horse follows you without being asked, when he rubs his head on yours, and when you look at him and feel a tingle down your spine...you know you are loved." —
John Lyons
Well a squared her up & it still stuck out!
But it does look like that a lot!
Posted via Mobile Device
I will tomorrow, cause it'll be to dark for it to turn out lol
Posted via Mobile Device
Okay so like a big dumb dumb, I went to the barn, was there for an hour & the minute Sassy ran back out to the field I realized I forgot to take pictures. Ugh. Lol so tomorrow I'll have some!
Posted via Mobile Device
Is she getting plenty of loose salt? A lack of salt, which means inadequate water intake can tighten the flank area (tucked up) and make the back rib appear more prominent. Loose salt is better for horses than the lick as they get a sore tongue from it and will not ingest enough salt. A lick works best for cattle.
Saddlebag: I hadn't thought about that.. good point, thank you. I don't think she was provided salt or minreal blocks where i got her from.
i have pictures now!
can't really tell in this picture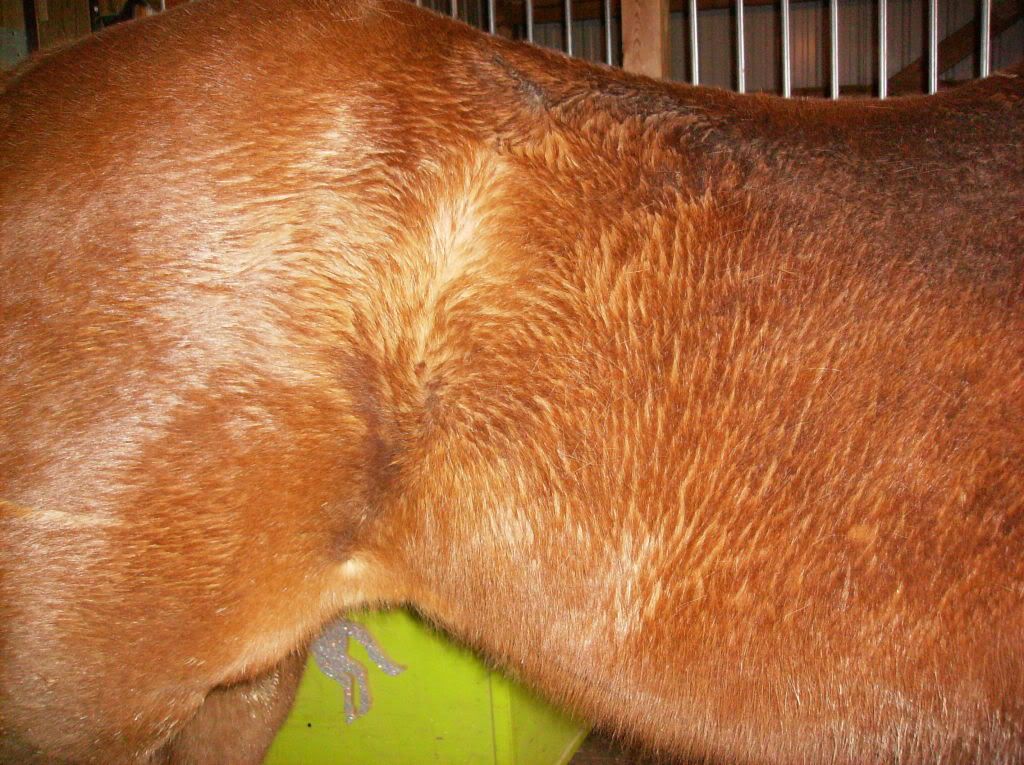 how far it sticks out of the right side
left sides worse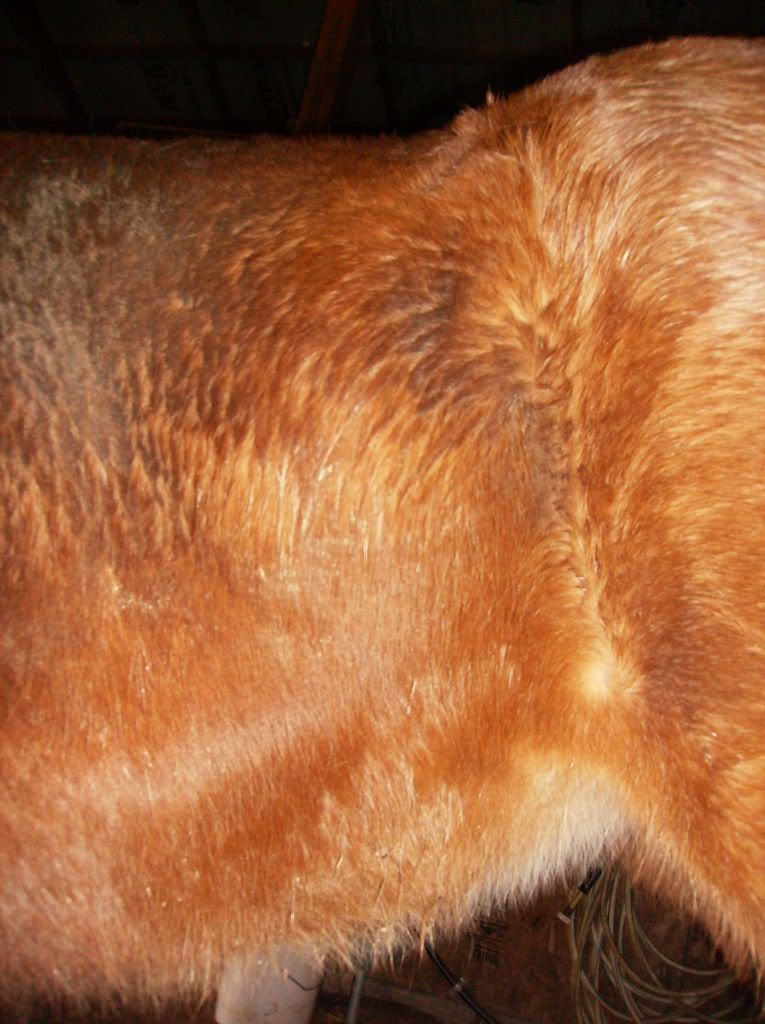 sticks out farther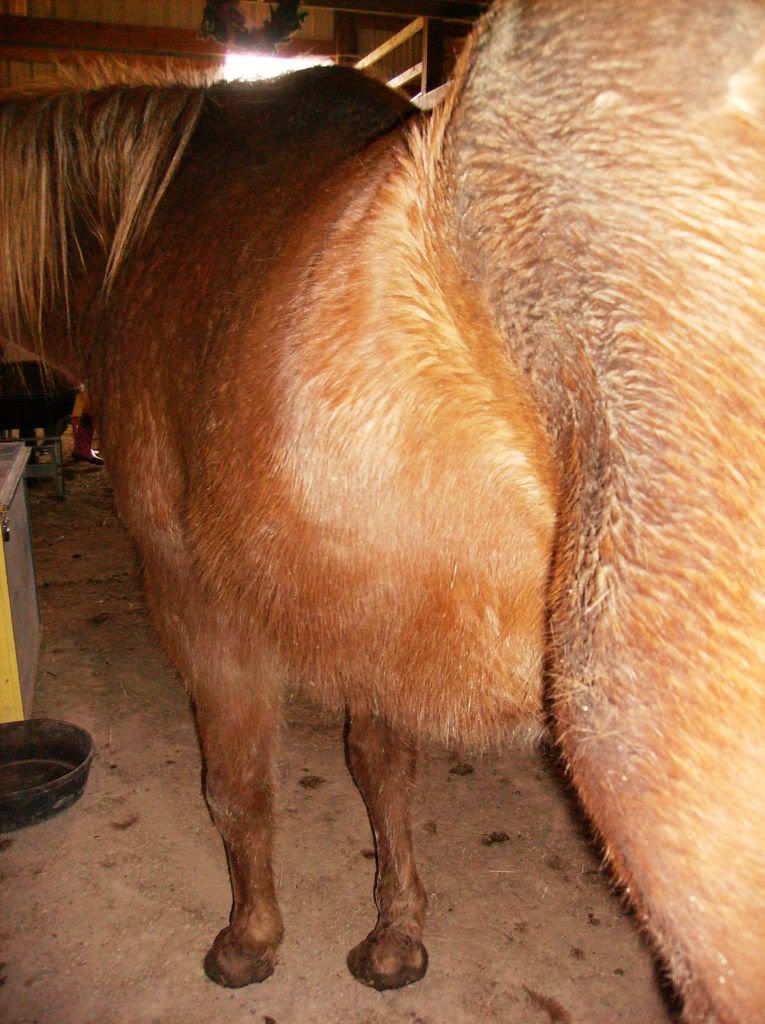 p.s the vet is coming out tomorrow
I'm no expert, but it looks like a fatty deposit to me. The vet will know for sure. Best to make sure it's not some sort of mass that could be a problem.
---
Plain Old Dee, horses Dancer and Rain
I believe in dragons, unicorns, good men and other mythical creatures!