skinny boy
---
HI everyone i have recently found myself with a new pony, 13hh welsh section b, he was in a sorry state when we got him but after having his feet and teeth seen to seemed to brighten up.My dilema at the minute is that despite the amount he eats he isnt putting weight on. He eats about half a bale of hay per night and is out grazing most days.

Any ideas what to do
Can u post pics so we have a better idea of his body condition? Has he been wormed? Is he getting any supplements? Good quality hay?
Oops just saw u had posted a pic. His coat looks a little rough, if suggest a ration balancer and weight builder such as cool calories fed with beet pulp.
Posted via Mobile Device
---
Last edited by Lins; 03-23-2012 at

01:40 AM

.
Quote:
Can u post pics so we have a better idea of his body condition? Has he been wormed? Is he getting any supplements? Good quality hay?
Oops just saw u had posted a pic. His coat looks a little rough, if suggest a ration balancer and weight builder such as cool calories fed with beet pulp.
Posted via Mobile Device
yes he has been wormed and hay is the best i can find sorry pic not very good its his winter coat he is having 2 feeds a day with chaff sugar beet fibre mix cod liver oil and garlic
Try Red Cell. Its a really good suppliment I use on Chief, Here is a before and after. He looks alot better now.
12/30/2011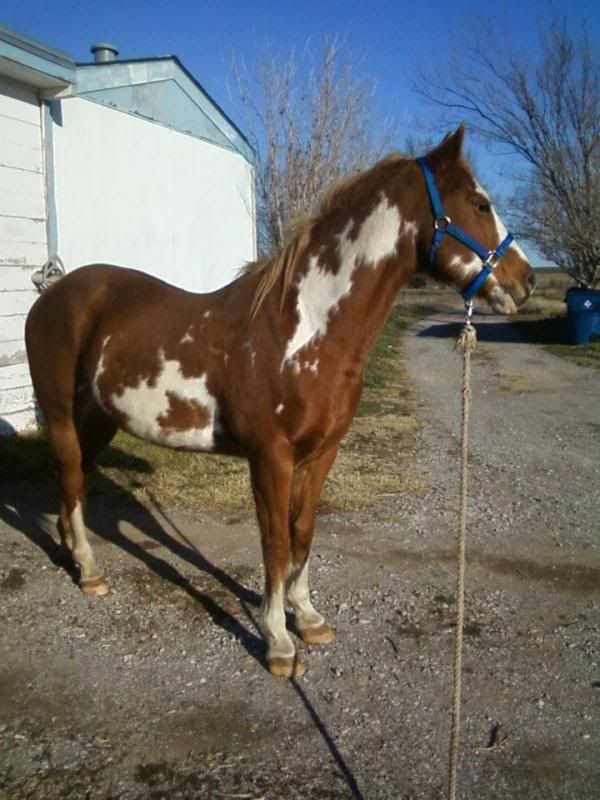 03/15/2012
03/21/2012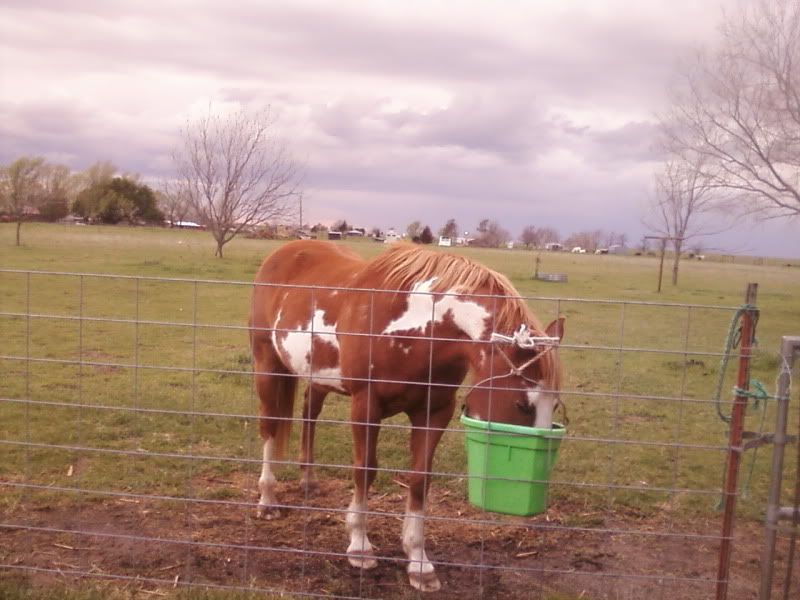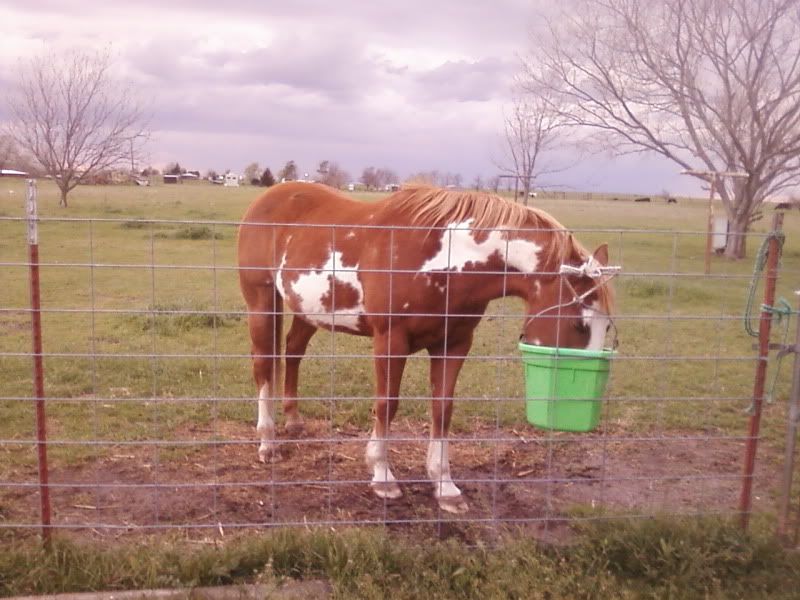 ---
"A horse can lend its rider the speed and strength he or she lacks, but the rider who is wise remembers it is no more than a loan." ~Pam Brown
He doesnt look that skinny he does look like he needs worming again id use equimax or questplus.
A friend of mine has a TB that had trouble putting on weight. Found out, he had sand in his hind gut, which was preventing him from absorbing a lot of nutrients.

You might want to start him on a regimen of weekly generic Metamucil powder. All 3 of mine are on it.
---
You want the truth? You can't HANDLE the truth!
Try cocoa soya oil in his grain...I was having a really hard time getting wait on my horse it has omega 3 and it makes their coat very healthy. It's also very easy to digest and they love the flavor...it's pretty cheap compared to wait builders but you might want to try both.
Are you feeding any kind of grain? How much grain weight wise if your feeding it. How much does a bale weigh? Maybe hes not getting enough to eat what kind of grass is he grazing? You dont want to get him to fat either that isnt good so keep this in mind when trying to put weight on him. From the picture he doesnt look to skinny i can see some ribs but not too bad.
this is what he was like the day we got him 2 months ago vet said he should have put mre weight on than he had so we have wormed him again and i have put him on soya oil and red cell as well as upping his hay .
Showing
Join Date: Jun 2011
Location: Cariboo, British Columbia
Posts: 11,759
• Horses:
3
Make sure he has his teeth checked by a good equine dentist that uses a power float.