Strange Lump on head! Advice?
---
So one of my horses is out on a property pretty much on spell (technically semi-retirement, due to a leg problem) I unfortunately have not been able to see him for two weeks, and i went out to him today to find a strange lump on his face.
It's very solid, feels like as if it's made of bone. I am thinking he may of knocked himself pretty hard maybe and it's occurred due to it, but i have no idea what it could be exactly. The owner of the place said he has seen something similar on a horse once before, and he said it turned into a cyst and they could then easily drain it. But i honestly have not come accross something like this before. I have tried googling things on it, but can't seem to find anything. He is only 7 years of age, if that may have to do with anything :P I have felt it, and its very solid and if i squeeze it relatively hard he does have a reaction to it. I honestly have no idea what it may be.
I took some pictures, and they are just below. But advice would be very greatly appreciated.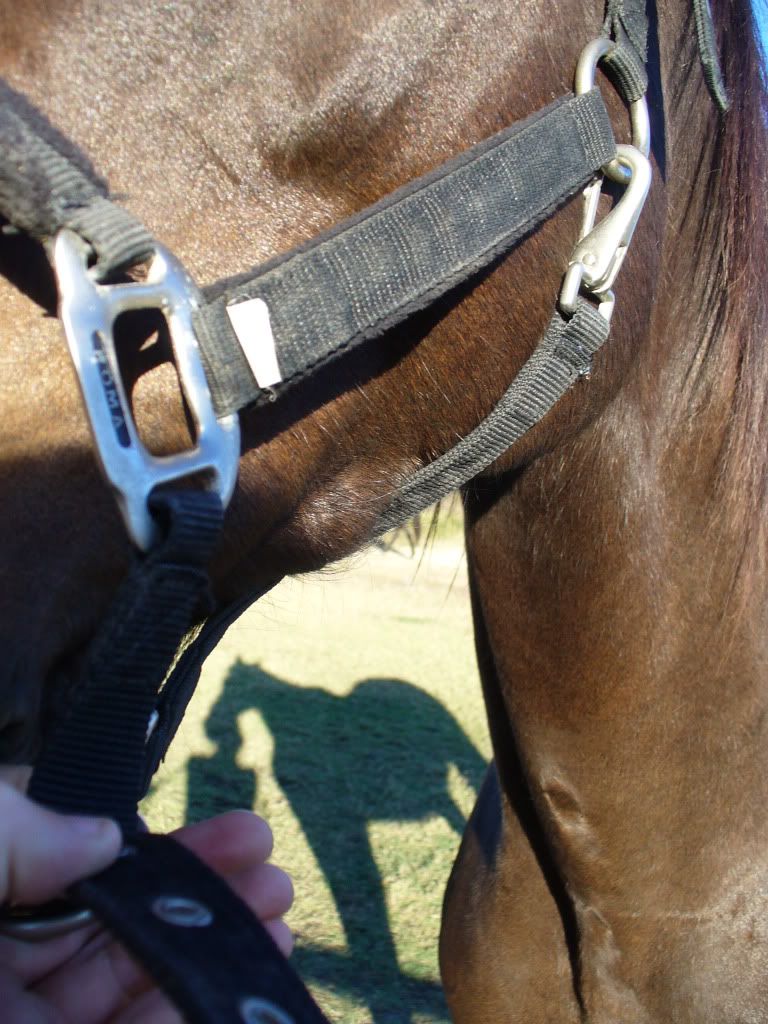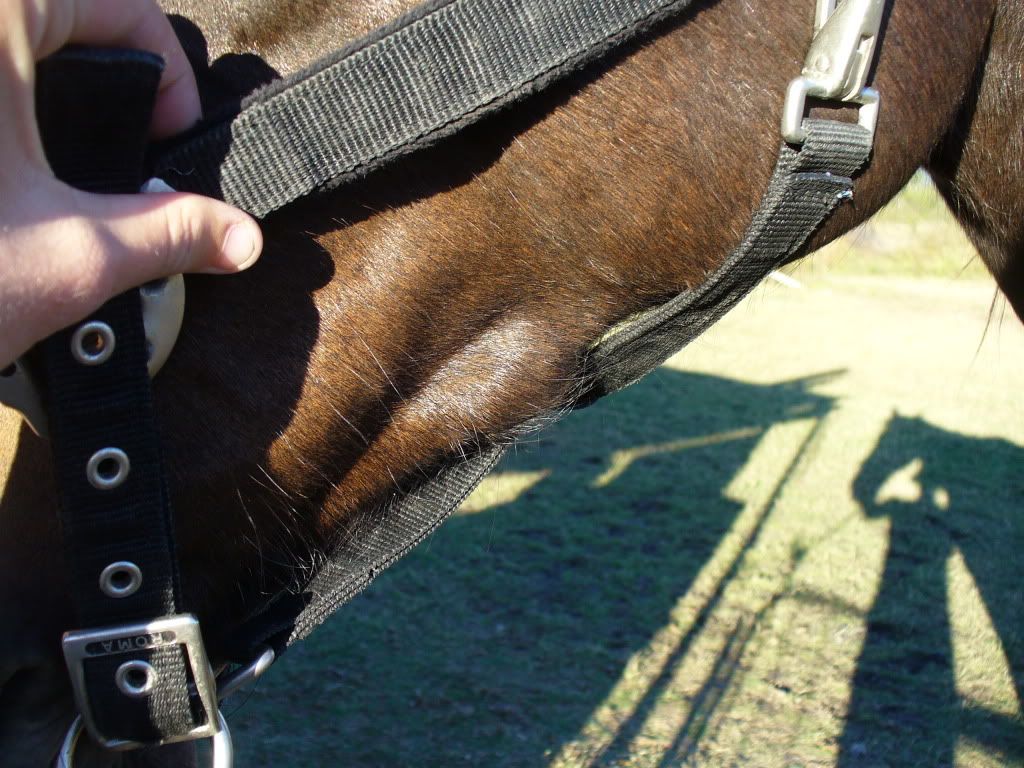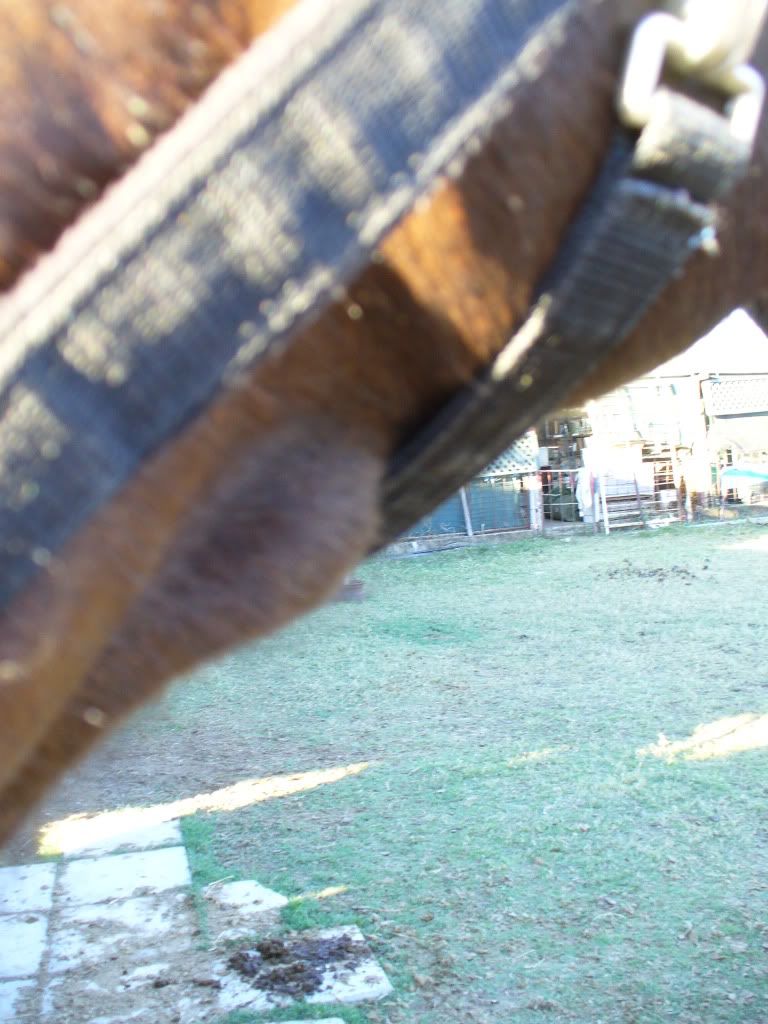 Definitely have the vet out. It could be benign, but it could also be cancerous. It's hard to tell with those types of things. One thing I know to tell for dogs is to feel to see if it has roots. If you can kind of pinch underneath it and move it around it's probably benign, but have the vet out anyway. Again, this is for those bumps that dogs get so it might be different for horses. I hope your boy is okay!
Posted via Mobile Device
I know horses can get lumps under their jaw from retained caps/ baby teeth. I don't know if he falls into the correct age range for that, but he might. Something to Google anyway.
I have seen an abscessed jaw tooth cause the swelling like your horse is displaying. Left untreated the swelling will burst and a nasty discharge of pus will come from it. I'd suspect something like that before thinking it might be cancerous. Sending positive vibes your direction. Call your Vet for an appointment. Keep us updated on what you find out.
Definitely call the vet! Our area is going through a Strangles outbreak and that lump under the chin is one of the signs of it, as well as a runny nose and a cough.

Now I'm not saying it's Strangles - lots of other things cause lumps - but definitely get a vet out just in case.
---
A canter is a cure for every evil. ~Benjamin Disraeli
I had a mare who had the same sort of lump, it turned out to be an abscessed tooth - I took her to the vet and the tooth was pulled, she had a short course of Penicillin and was all better in a matter of days. The lump eventually shrunk and completely went away.

I hope this helps - good luck!