Swayback, uneven ground or high whithers?
---
I was looking at Scarlet while she was drying in the sun and noticed her back look "u"-ey. The ground here is sorta uneven, as this is where we wash/tie/tack/groom all the horses.
Scarlet is a Rack/Spotted Saddle cross. Being gated, is it just her withers are high? She is also 19. What do you guys think?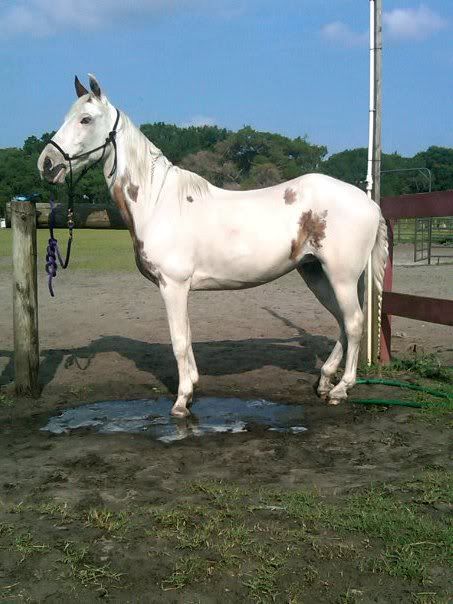 I think with her head thrown up like that it might make it look worse than really is. Not swaybacked to me. But she may have a way of going that has her basically contracting her back muscles and hollowing out , especially if she goea around braced against the bit (evidenced by her pretty big underneck muscles). this makes her look more "upside down" (curved concave rather than having a topline that is ever so slightly convex.)

Not swaybacked, tho.