Thanks for the guesses guys, I know its really hard when you can't see it for yourself.
ClaPorte- that actually sounds a LOT like whats going on with her. I'm almost hoping thats what it is...I know that EPM and be nasty, and if she
is
poisoned, we'd have a hard time treating it because I don't really know what she ate. And I'd feel aweful if it was my fault. I guess I should of dug the rest of it out of her mouth.
I spent the night out at the farm last night and stayed with her. No real change except for that she did have some loose stool at around 3 am and then 6 am. I left about three hours ago because I had to start schoolwork but I've been texted frequently and she's still about the same. Constant light shivering in the back end, with episodes of more pain and quivering where she almost falls over every hour or so. I did give her some Bute like you suggested at about 11 pm last night and it seemed to take the edge off, but I didnt give her any more after that because I don't want to mask any symptoms for the vet. Its noon right now and he still hasn't come out. Hopefully he'll be there soon...
Also, I looked up EPSM, and I'm not really convinced that it could be that. It says that its more prevalent in horses with draft breeding, and she's fairly light boned. We aren't sure of all thats in her breeding- because she's the product of a man trying to make his own 'beed' by combining a bunch of small stock and coming up with a bunch of grey grades like her- but as far as I know its mostly POA, caspian, and miniature horse breeding. She's only about 10.3 hh.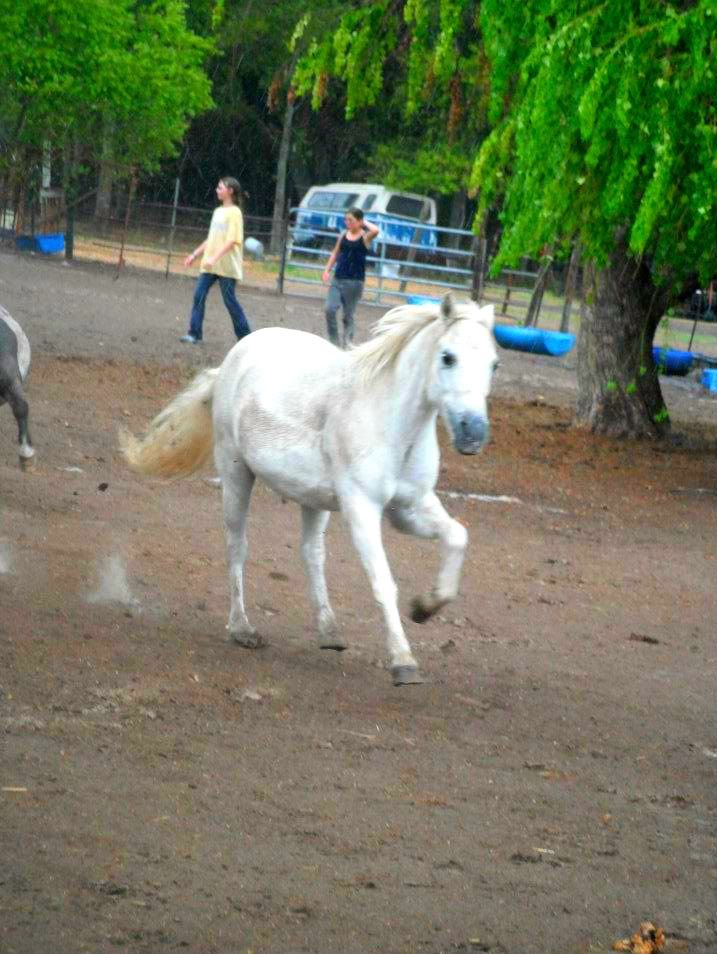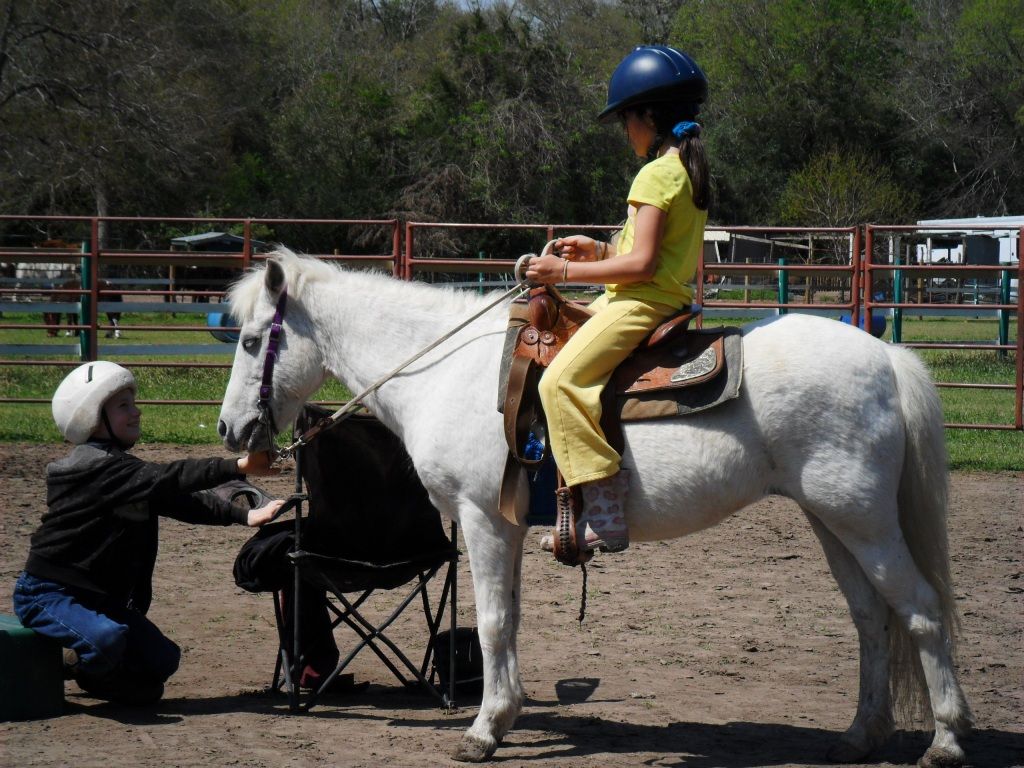 ---
Everyone in your life is meant to
be in your journey, but not all of
them are meant to stay till the end.
The prevalence in just draft breeds is an old view. Its been found in everything from drafts to minatures and it is one of the causes of tying up. Nice thing with it is most people can manage it well with a diet change.
Here is a link to the common symptoms in the different breeds:
Rural Heritage Vet Clinic - EPSM in Draft Horses
Whatever it is - I really hope its not EPM. Nasty disease to deal with.
---
All I pay my psychiatrist is cost of feed and hay, and he'll listen to me any day!


Such a pretty girl, saying some prayers that it's not EPM and something much less serious. <3
Good news- the vet doesn't think that its EPM. He also doesn't think she's been poisoned, either- thankfully.

He's fairly sure that she's tied up, as ClaPorte suggested. He took some blood and is going to run a few tests on it then get back to use, but in the meantime gave her an IV of water since she was dehydrated, then injected some relaxants directly into her muscles. He wants us walking her for ten minutes every hour until she improves and and gave us a new dietary plan for her, including a suppliment rich in Selenium, magnesium, vitamin E and a few other things that I cant remember off the top of my head. He also wants us to take her off of her grain and put her on just forage and rice bran. Hopefully it all makes a difference.

He did mention it being possibly linked to EPSM, so Cat- you may be right. He siad there are other steps that can be taken if she doesnt get better, including long term medications, but we didnt really discuss them much yet. Thanks everyone for the thoughts and prayers!
---
Everyone in your life is meant to
be in your journey, but not all of
them are meant to stay till the end.
YAY!!! So happy to hear! Thanks for the update!! Give her kisses from my boys!
---
Melinda
I'm glad that you are getting somewhere. Hopefully the bloodwork comes back with just low levels of selenium and all you have to do is supplement her diet like we had to do with my guy.
---
"The greatest pleasure of a dog is that you may make a fool of yourself with
him and not only will he not scold you, but he will make a fool of himself too."
-Samuel Butler
Thanks so much guys.
I just went out there today to check on Bella, her muscles seem to of relaxed for now. Still acting lethargic, but I'm sure that took a lot out of her. She'll have the next week or two off of working with just hand walking every few hours to recooperate and make sure this doesnt happen again, and hopefully I'll have good news to report! She started her new diet last night. Fingers crossed!
Here's a picture of her from a few hours ago. You can tell in her eyes that she does NOT feel good, but she'll be alright <3 poor gal. Don't you love her new halter though? One of her little riders brought it to her as a get well present when she heard that Bella was sick!
and yes. Thats our round pen behind her...5" under water. O_o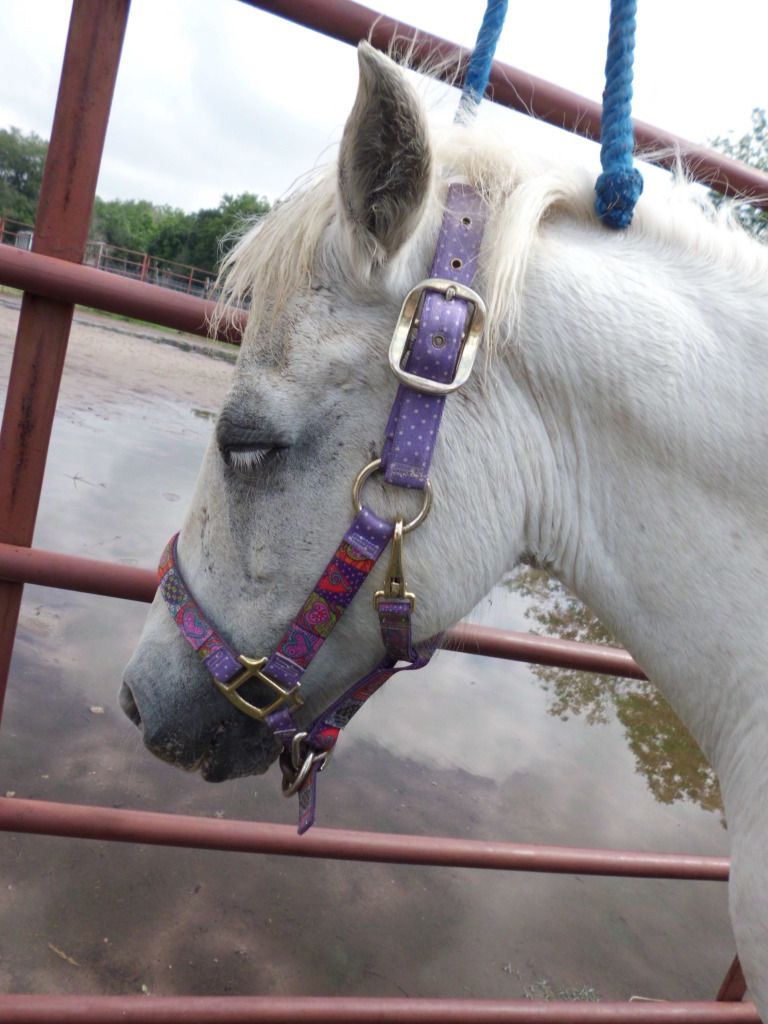 ---
Everyone in your life is meant to
be in your journey, but not all of
them are meant to stay till the end.
You got a bunch of rain, too? Rain all this week :/ Glad to see she's doing better!
Yep. It POURED from 8pm to 6 am Saturday evening, 2-3 on Sunday, and has been raining lightly all day today with a big shower expected again tonight!

Oh well...atleast we aren't having another drought? lol!
---
Everyone in your life is meant to
be in your journey, but not all of
them are meant to stay till the end.