Taking off weight
---
Hey,
In your opinion, should I just not feed Tater, my fat mini, oats at all? He gets a closed handful of oats, a flake of hay, and maybe 1-2 alfalfa cubes.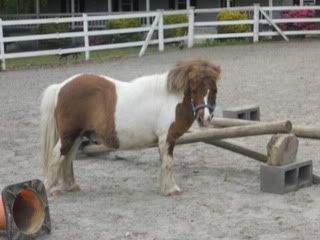 He needs to loose like 100-200 lbs. lol
---
He doesnt need any grain cut out the oats and alfalfa cubes. Just hay and a good loose mineral and plain white salt.