Update on Denny's leg - 04-28-09
---
November 15, 2008
Today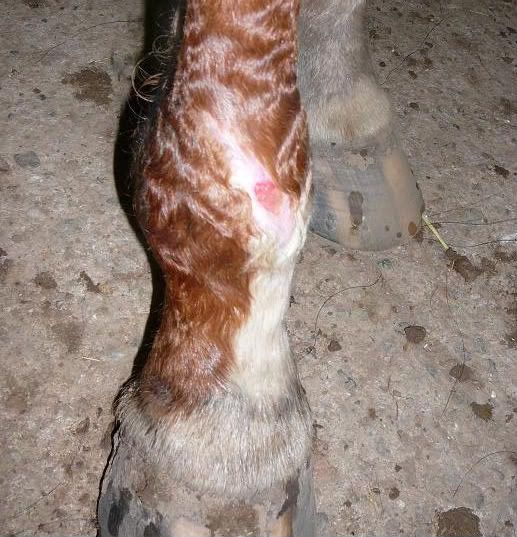 ---
The lovely images above provided by CVLC Photography cvlphotography.com
Wow, it looks great!
I am so glad it healed so nicely...way to go!
What a huge difference. He's a good sport!
---
Ride more, worry less.
He looks like he is healing up nicely, when due you think he will be 100% competely healed.
---
A good cowboy always has a better horse at the end of the ride, a poor cowboy will be afoot reguardless of the horse.

Mis Raices Estan Aqui (my roots are buried here)
WOW, you did such a great job, it looks sooo much better...
---
quarter horses.....simply the best
wow thats amazing allie glad to see hes healing well
---
The daughter who won't lift a finger in the house is the same child who cycles madly off in the pouring rain to spend all morning mucking out a stable. ~Samantha Armstrong

Trained
Join Date: Sep 2007
Location: Hatton Vale, QLD, Australia
Posts: 5,227
• Horses:
7
wow! thats looking much better :)
---
"I whisper but my horse doesnt listen...So I yell!!...He still doesnt listen"
Looking good....

Now what all have you used to treat it with??
---
I have been called the NSC Nazi more then once ... I hate traditional feed methods of loading our horses up on grains and junk food :)
Yearling
Join Date: Jan 2008
Location: British Columbia, Canada
Posts: 1,284
• Horses:
4
It sure has come along way! Glad that he healed up so well and is staying sound for you! He is probably going to be a happy horse to not have that leg wrapped up!