Update on Dillon's Cut! WARNING GRAPHIC PICTURES
---
Alright here are the old ones (for anyone that didn't read the other post)
Day One: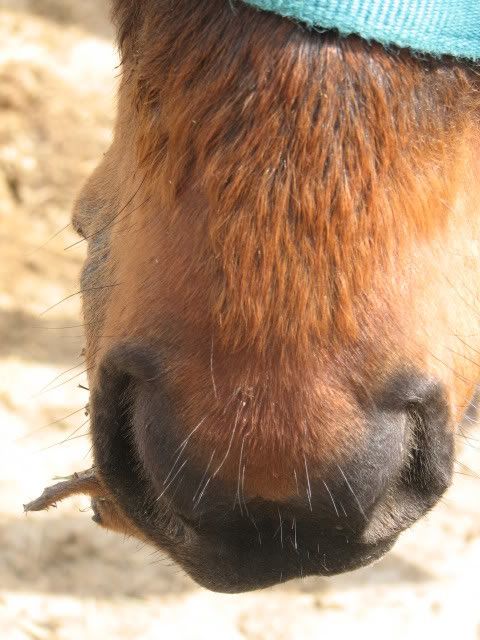 And here are the pictures from today. You can see that the front part of his lip, which I though would fall off and die, is not reattaching itself! YAY.
Day Three: (Today)
Before Cleaning: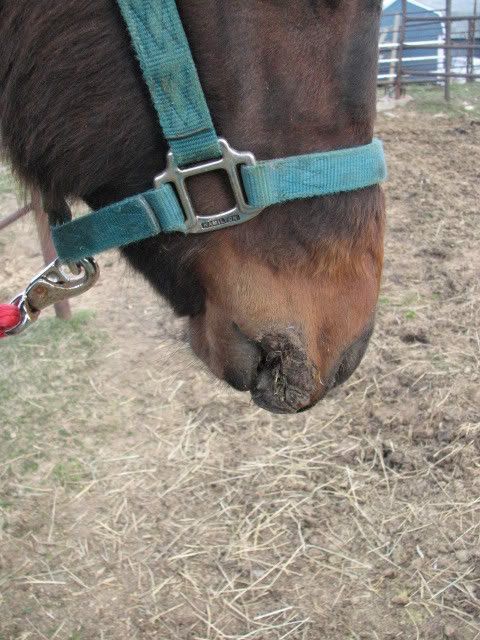 After Cleaning:
Front View: (You can see that the swelling has gone down alot!)
So far so good, there is no infection at all yet. And thank goodness it happened this time of year, there are no flies yet! He is starting to get a little touchy about me touching it but is still in good spirits and good to catch!
Wow, looks way better!!
Glad the swelling is gone, looks so much better. :)
---
Ride more, worry less.
Wow! That is a huge improvement in just a couple of days! I'm very excited to see how well it heals up!
---
The lovely images above provided by CVLC Photography cvlphotography.com
That is unreal
how much better it is looking, can sure tell you have been really taking good care of him. keep us updated. And keep up the good work. when my mare star got hurt it really paid off to clean and take care of her. She healed up real good, and i sure had my douts, but dillon is young like star and it is unbelievable how they heal.
YAY!!
I hope he keeps up the great progress!!!
---
Riding a horse is not a gentle hobby, to be picked up and laid down like a game of solitaire. It is a grand passion. It seizes a person whole and, once it has done so, he will have to accept that his life will be radically changed.
Looks much better. Hope he'll heal in couple weeks!
Looking good. One thing to really watch for is proud flesh as this is an area where motion and other irritation are high. If you start seeing any proud flesh tak to your vet about an antibiotic/steroid ointment to apply. It will encourage normal healing.
---
Cindy D.
Licensed Veterinary Technician
A few days have really made a difference. Dillion is looking a lot better. I bet he's pretty sore though so cleaning it must be a chore. He's lucky he has somebody who's got squeemwish taking care of him!
Thanks so much everyone!
JDI-I can't believe the improvment either in just a few days! I keep a journal of the horses (training/health etc) and I've been looking at the pictures and every day I can see such an improvment.
Ryle-Does it look like there is any proudflesh coming up? What ointment would you recommend? Thanks for helping!
Micki O-I'm very squeemish (sp?) about puss and infections (CANNOT handle them!) that is why I have to make sure it stays nice and clean and doesn't get stinky! ;)