Update on Rescue
---
Before - 1 month ago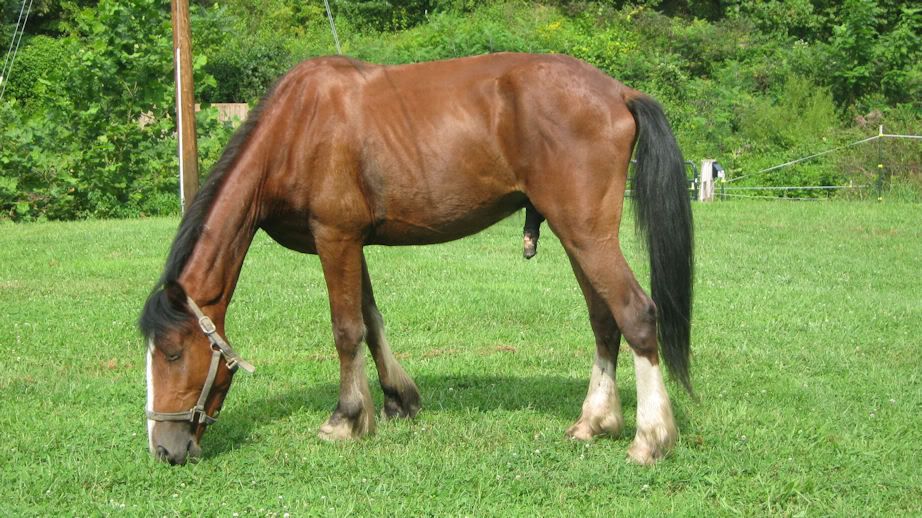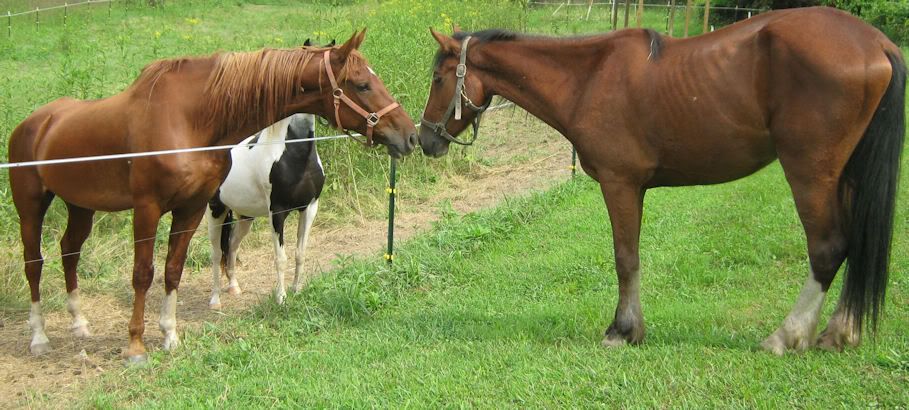 After - still needs some weight, but he is looking much better!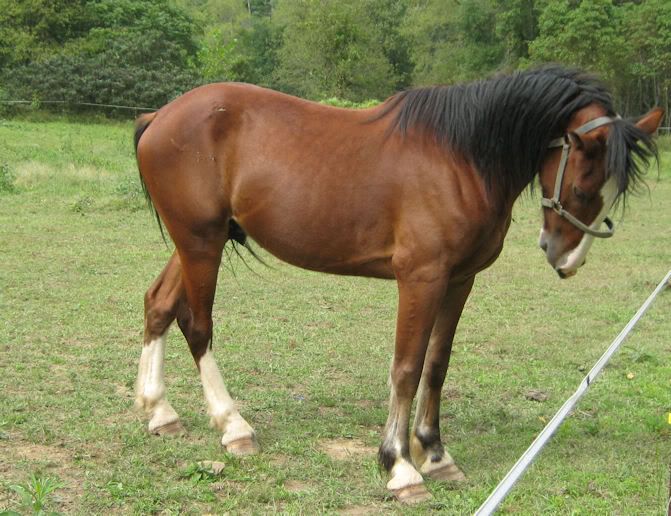 Started
Join Date: Aug 2009
Location: In the barn whenever possible.
Posts: 1,910
• Horses:
2
He's looking good! What a change!!! What are you feeding him?
---
"Riding a horse is not a gentle hobby, to be picked up and laid down like a game of solitaire. It is a grand passion. It seizes a person whole and, once it has done so, he will have to accept that his life will be radically changed." -Ralph Waldo Emerson
wow he looks great - definitely going in the right direction. what breed is he? he looks like a few clyde/tb crosses i know of
I know he is half Clydes, but I do not know his other cross.

I've had him on hay, some pasture, approx. 9-10 lbs spaced out through the day of ACV, Oil, Rice Bran, Beet Pulp, Oats and Alfalfa Pellets. That has put weight on my thin Saddlebred rescue that no other mix would as well, BUT It caused my formerly well conditioned Arab mare to loose weight. . .so it will not work for them all.