Vet came to see Denny - disturbing pictures.
---
The vet came to check on Denny yesterday. He agreed that the proud flesh needed to come off, so out came the scalpel and here's what resulted:
Before: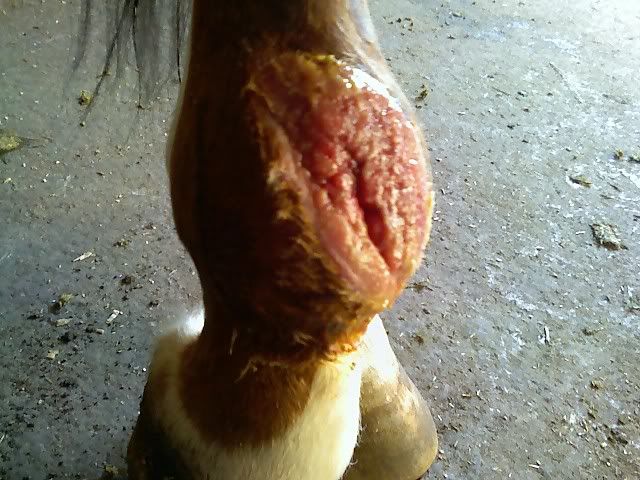 After:
It is now being wrapped with a Furacin/Corticosteriod salve, and that should inhibit proud flesh.
---
The lovely images above provided by CVLC Photography cvlphotography.com
Ouch!
I hope it cleans up nicely..
ooooh poor denny! at least now it can heal better. the last pic sure is detailed
Ooh ouch. That's a lot of blood. Poor Denny
---
Whoever said money can't buy happiness didn't know where to buy a horse.
awww poor Denny hopes it heals up soon
Ouch - poor Denny. Unfortunately that proud flesh bleeds so much. Hopefully he heals up really well this time.
Poor Denny and poor you!

I hope it continues to heal well :)
Yikes............hope he heals up well now!
Wow! Ouch. Poor guy. I hope it heals quickly and correctly this time.
---
TM Tardy's Chick "Hunter" - 13 yo Paint
Remmy - 18 yo Morgan/QH cross
Gunner 3/31/11, Heidi 7/2009 Miniature Sicilian donkey