weight, before and after :)
---
worst to last
an last week, will get some more tomorrow cause hes fatter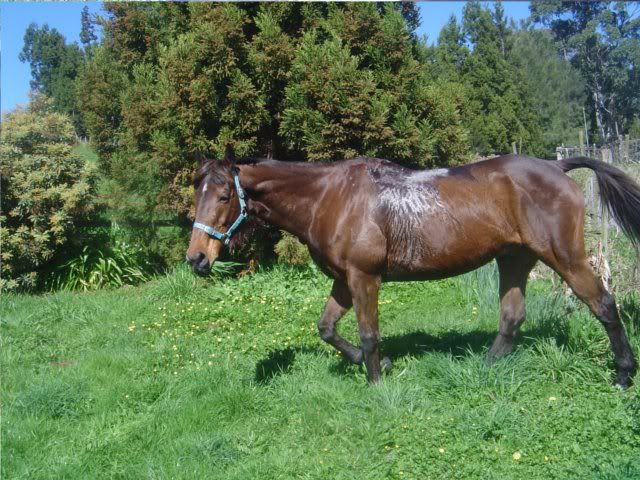 bum pics cause charlis a sexy beast (also worst to newest) and its flattening out cause he on mega hils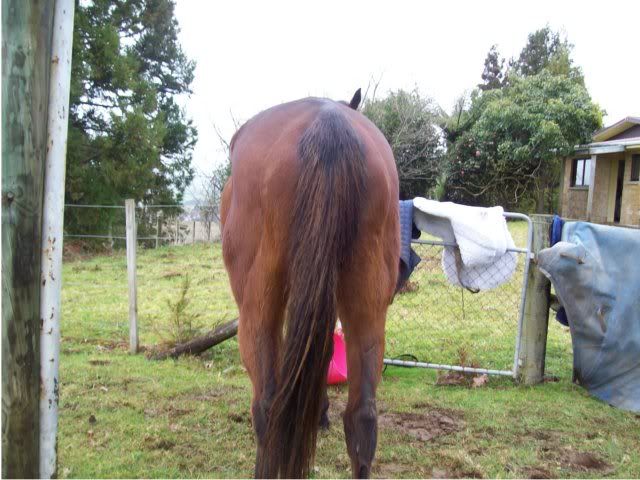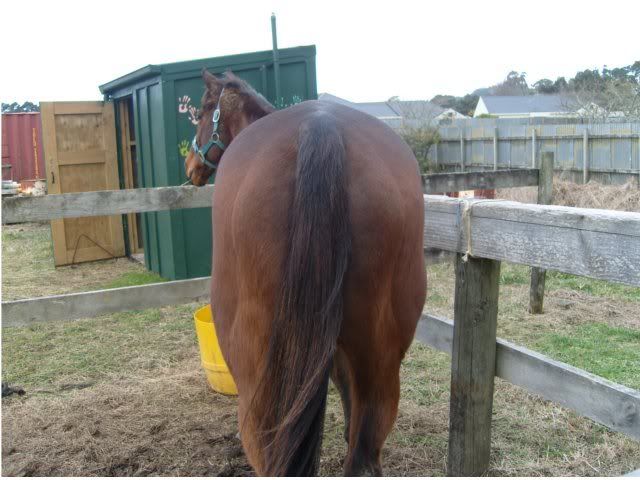 He looks waaaayyyy better. What a gorgeous boy!
thanks heaps =]

were almost there!
Still a bit to go but a massive improvement already! Good job!
He's gotten a lot better. Need a bit more, and some muscle, but defiantly a big improvement.

---
It is not enough for a man to know how to ride; he must know how to fall.
yep, hes looking really nice. Im heading down there today at som,epoint for a big groom, so ill get a ppicture as these are a week old
I agree, good job. Keep it up!
I have a desire to give your horse a congratulatory slap on his new firm butt xD Great work with the weight and muscle gain! How old is he?
hes 15 =]
hes looking brill, for the first time since owning him, when I was riding my other horse as per usual i had him free grazing (its a massive flat paddock, and he normally just grazes, instead he had a MASSIVE blat around the paddock, jumped some x-c jumps, leaped, bucked, farted, spun and just galloped up and down nd up and down =D

was the funniest thing in the world
Yes, he was definitely a little on the thin side & you've done well beefing him up. Also obvious you've been working on getting him fit & better muscled. I agree that muscles could be better, especially on his butt - hill work is great for that - but I don't agree he needs more weight generally.