Weight Questions..
---
Ok here is Sarah before the grazing muzzle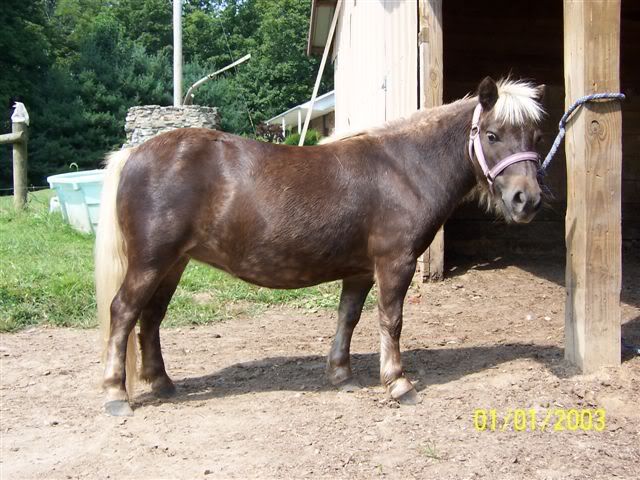 Here is Sarah 3 weeks later.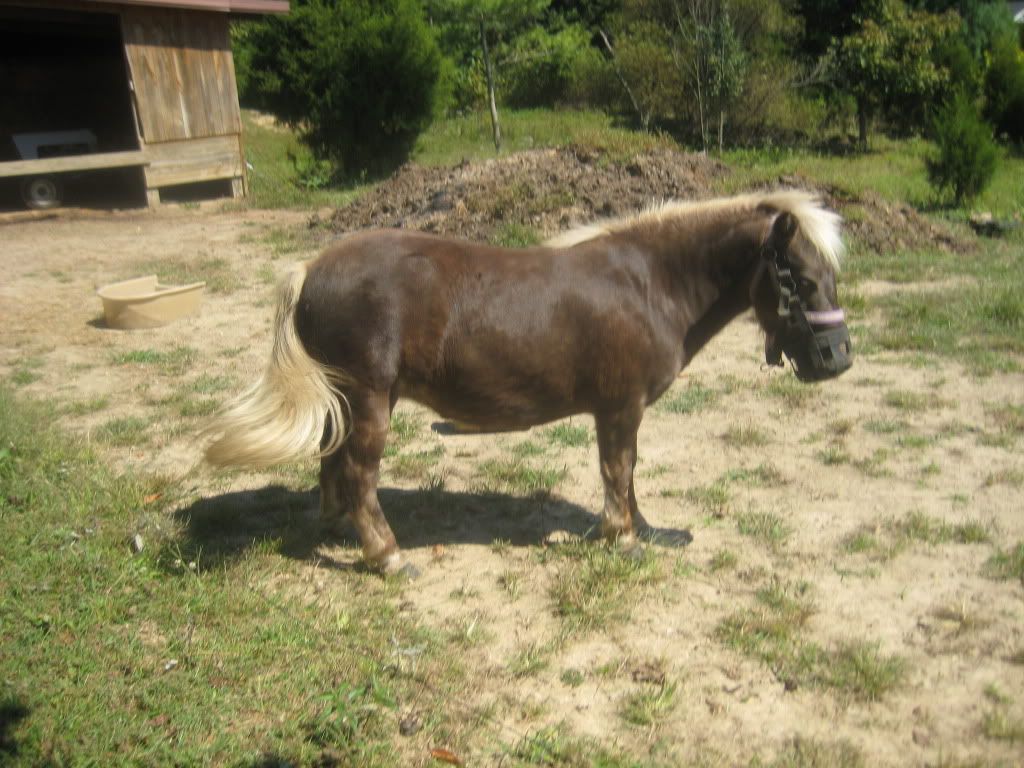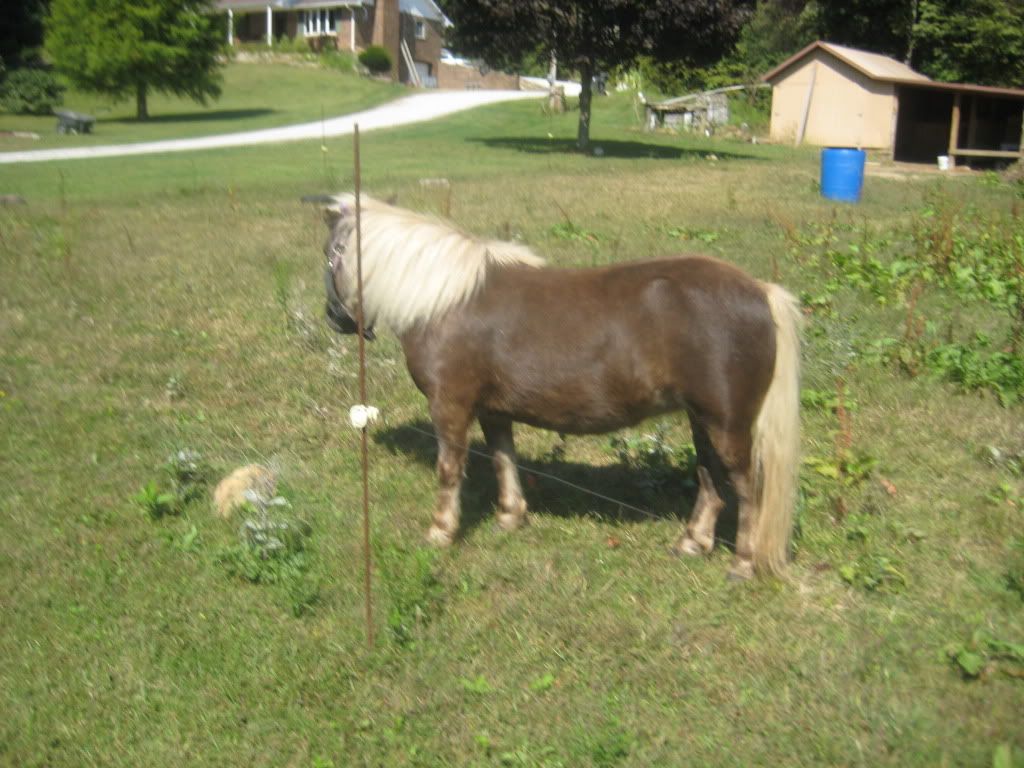 My question is.. How long does it take to notice any weight loss? I have noticed that I can see now where her neck ties into her chest, not just one big mass anymore.. but she still has alot of fat deposits on her shoulders, big belly and still has a definant crease down her back.. dispite exercise.. She doesnt seem to have lost any girth.. and is still as broad as she was when I brought her home.. aside from being able to see where her neck ties into her chest.. Can anybody tell much of a difference?
And no the drop stomach is not from worms.. I wormed her right before I put it on and sorry she looks dingy in the newer pics.. she hadnt been groomed. It's hard to keep her very clean. Im just curious as to what you all think.
---
Last edited by mountainhorse44; 09-28-2009 at

08:52 PM

.
Started
Join Date: Jan 2009
Location: USDF Region 1, USEA Area 2, USEF Zone 3 - Maryland
Posts: 1,903
• Horses:
3
I would say to give her a couple of months... although I've never had to take weight off of a horse.

When putting weight ON a horse it takes a good bit of time - and I think it's safe to assume putting weight on most horses is much easier than taking it off.
---
-Melanie
Mom to 3 bays: Beau, Daisy & Cavalina
I'm really not sure how long it takes tho I've had a couple I've had to shut off grass due to weight issues. Just seemed like one day I noticed it. I'd guess a couple months tho. Measuring her girth will help you judge better than just eyeballing it.
---
Some of the slow weight loss is just due to the nature of the beast, so to speak. I'm going to assume from the look of her that she is a shetland or shetland cross. They are naturally a little stocky and notoriously easy keepers. It's best not to pull the excess weight off of her too quickly - it might not be best for her health. You also need to be sure that she gets the nutrients she needs while you have her on her "diet." :)
---
Plain Old Dee, horses Dancer and Rain
I believe in dragons, unicorns, good men and other mythical creatures!
No.. she's a mini. She's registered Mini.. both of her parents were registered AMHR .. not ASPC.. so she's not a shetland.. :) Her mother is definantly a mini.. her father was registered AMHR as well.. and comes from a line of Minis, there are no Shetlands registered in her ped.. Her mother is Musicland and her father is of the Del Terras line. She is an old style mini.. but mini none the less ;)

Thankyou guys, I wasnt sure how long it would take lol
---
Last edited by mountainhorse44; 09-29-2009 at

10:34 AM

.