What can you say about the condition of this horse?
---
Just give this one photo, what would you say the condition of this horse is?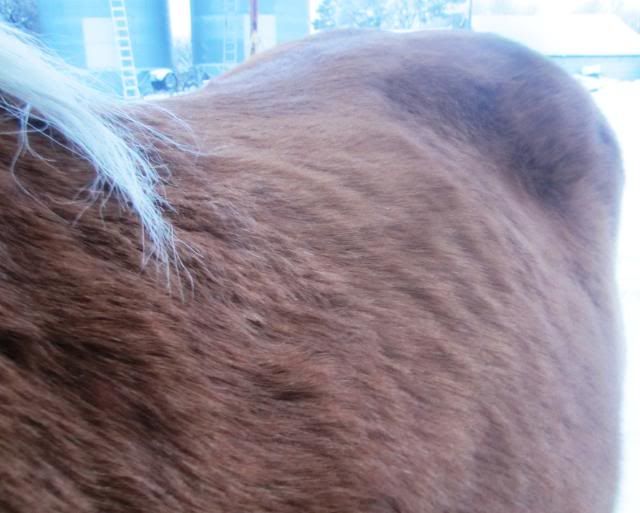 Showing
Join Date: Jun 2011
Location: Cariboo, British Columbia
Posts: 11,759
• Horses:
3
are those the ribs I see ? in the ruffled fur?
I can't tell if those are ribs in his hair but otherwise I think he looks fine..
Lacking in muscle. Otherwise, he looks fine to my untrained eye.
Sure is fluffy, that is for sure, looks a little ribby to me
Hmm...That's tough. Part of me thinks his/her ribs are showing due to the fact the fur seems to ruffle in lines most of the way down the side but it could just be the camera angle making tufts of fur more pronounced.
I do see the rippled fur that others have pointed out as possibly being ribby, but it also looks like there's a crease down his back, which would indicate overweight. I've read that ribby and overweight could be a number of things, including wormy, IR or Cushings.
with the big butt and what appears to be a ribby belly, i'd have to guess its just an awkward growing baby