Yuck, poor guy is always getting hurt!
---
This is just the latest wound he came in from the pasture with: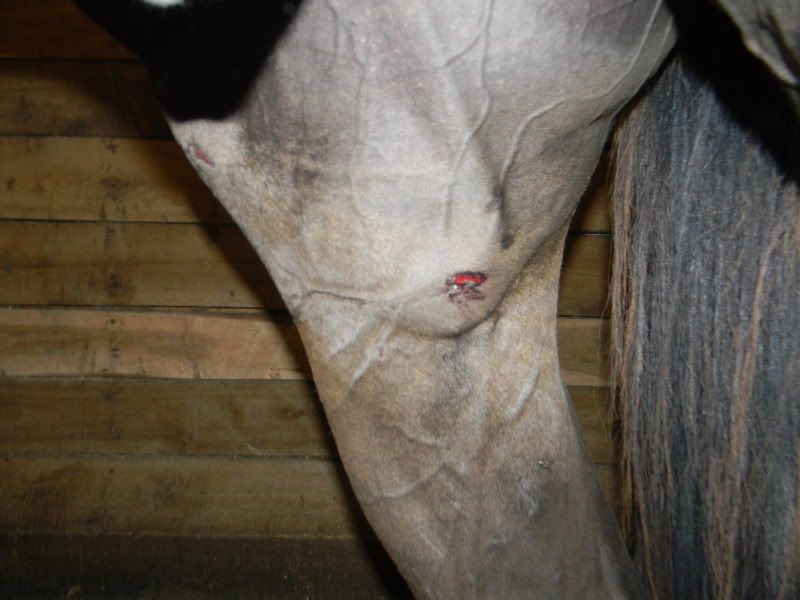 He is SO accident-prone and is at the very bottom of the pecking order. He's always getting injured! I don't know if there's any way to help prevent that. I feel like I spend half my life cleaning and disinfecting various parts of my horse!
What should I do for the swelling? Is this something that needs a vet? It doesn't seem to be hurting him much, and there's no heat, but it looks pretty nasty!
---
Last edited by Magnum Opus; 07-12-2010 at

09:12 AM

. Reason: blatant misspelling (is that how you spell misspell?)