After 19 years, we had to put down Cochise
---
My Dad bought this little POA when my daughter was four. I trained him and we have done everything with him. He rode english, western, he could jump over three feet when young! He was on a nationally ranked drill team and was a "hippodrome horse"...
We had to have him put down last night, the vet suspected he had a tumor wrapped around his intestine.
What a miserable Christmas Eve.
We love you Cochise, I appreciate the way you protected my little girl her whole life. I know you are heaven.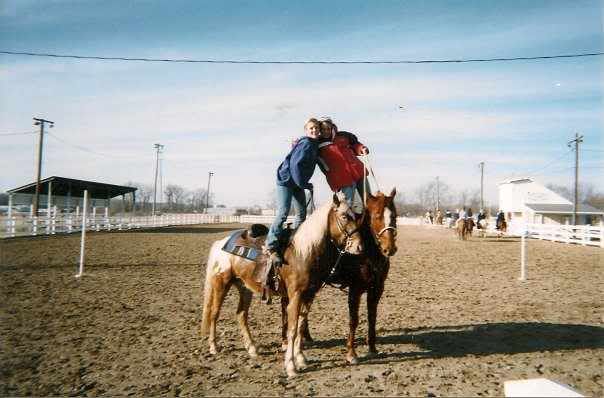 With my grandbabies, his mom was only a year older than Bailee when we got him...
---
Horses are proof that God love's us and wants us to be happy!
---
Last edited by Susan Crumrine; 12-25-2011 at

05:48 AM

.
Awww Susan, I'm so sorry.
It's never easy to say goodbye to old friends. Sending big hugs your way.
RIP Cochise, may you forever run on greener pastures.
---
Life is like a camera. Focus on what's important, Capture the good times, Develop from the negatives and if things don't work out, Take another shot.
I'm sorry for your loss, he was cute.
---
Being horseless is the pits!!
Sorry about Cochise. You gave him every horse's dream...a permanent home...
so sorry for your loss. They can certainly wrap around our hearts.
I'm sorry for your loss. I know how you feel, my 15 year-old cat died on the 23rd. She was the nicest kitty ever v.v.
What a tough loss. RIP Cochise may the pastures be wide and lush on the other side of the bridge.
Cochise can run through the longest of green, grassy pastures because in Heaven; there are no fences <3
Posted via Mobile Device