My Little Boy
---
I lost Decker four years ago now, and it still hasnít got any easier. I still think about that little colt and I get a tear in my eye whenever his name comes up in conversation.
Before I tell you what happened to him I will tell the story of how I got to know him. For the summer of 2004 I worked for a horse trader who got new horses every day a sold a dozen horses a week. They came and went faster than you could learn their names let alone their personalities.
I quit in the early days of September and in the middle of September I went back to get my last cheque. As I drove up the drive way that day I saw a tiny, and I mean tiny little red roan colt. It was raining, he was soaked to the bone, he was skinny and had a terrible limp.
After taking my cheque I casually asked my former boss about the little colt. His reply was "Registered AQHA colt, $300 and you can take him home." I laughed, got in my car, and drove away. However that same day I drove back with a truck and trailer and brought the little guy home with me.
Well after a couple of days the unhandled brat of a colt was halter broke and learning to respect and like people. I'm not sure what it was about that colt, but I loved to be with him. He was stubborn, miserable and more often that not he was rude, but despite that he quickly became "My little guy."
A couple weeks after I had him I got his papers in the mail, the colt that we had assumed was at least 6 months old was only 2 1/2 months old. I had already had him for nearly 2 weeks and my boss had him for a week, the colt wasn't even 2 months hold when he was sold at the auction without his dam.
Despite that he seemed to be doing very well. He was gaining weight, growing up and looking better and better everyday. However that December Decker started to go downhill. He dropped weight VERY quickly and became listless. A call to the vet, and IV drip and extensive blood work revealed that Decker had massive infection in his liver, kidneys and stomach.
I took my vets advice, friends advice, and spared no expense on him. Despite the fact that he hadn't been around long at all, he had become my baby.
After what seemed like a life time, actually only a couple of months, things started to look up. He was gaining weight back, running around with the other horses and pinning his ears and running from me when he saw me approaching with his medication. The old miserable Decker was back!
We had a great summer together, he was healthy, happy and full of energy. He had grown into a great looking little horse.
However that following February the infections came back full force. Blood work revealed that now only were they back but they were worse than before. His prognosis wasn't good, my vet had very little hope that he would recover this time. Despite that I had to try and save my baby one last time. So again the battle began. However by the middle of March that year it was clear that no matter how hard I tried I couldn't win, he had lost will to live. He hardly stood and when he did it took a lot of energy that he didn't have. He had given up and now all I had left to do was to say goodbye.
I spent most of that last night with him in the barn ( A small storage shed that we has transformed into Deckerís own personal barn) We spent hours together his head in my lap while I talked to him. I said my goodbyes and let him know that no matter how much I would miss him I was ready to let him go. I left him early that morning and knew with all of my heart that this would be the last time that I would ever be able to see my boy. Just before I closed the door to Deckerís barn I said "Good bye my boy, I will always remember you. It's okay to let go..."
He died shortly after I left the barn. I never did see my Decker again. He was with me for a very short time but he touched me more than any other horse has so far. I will always remember and miss him
Aww what a touching story. I'm so sorry for your loss, but you sure gave him a great life while he was with you.

*hugs*
---
TM Tardy's Chick "Hunter" - 13 yo Paint
Remmy - 18 yo Morgan/QH cross
Gunner 3/31/11, Heidi 7/2009 Miniature Sicilian donkey

I'm very sorry...

*Pulls FehrGroundRanch into giant group hug*
Oh Tiffany, I'm so glad that you told Decker's story. Sad as it is I'm happy you shared it with us.
Even though it was for a short time, he really touched your heart and now he has touched ours.
---

"Until one has loved an animal, part of one's soul remains unawakened..."
- Anatole France
RWF-I'm glad that you enjoyed his story. I did give him the best life I knew how to do. Thanks for the hugs!

Brighteyes-Thanks for the support and the hugs!

Vida-It took me a long time to be able to write about it, but I'm glad that Decker was able to touch you.

You guys are all great people!
Here are a few pictures of my guy. The first on was taken shortly after he cam home and the other two are of his summer as a yearling, the one summer he was fully healthy.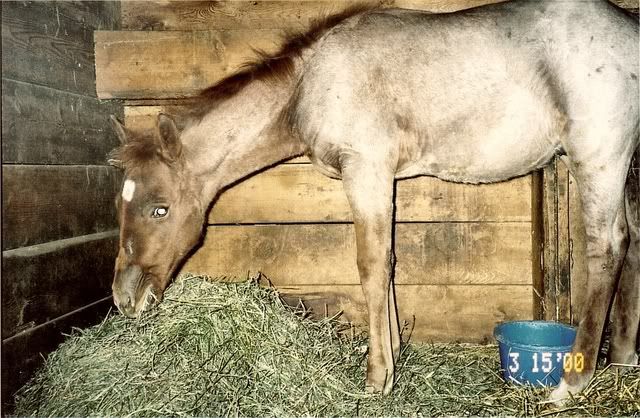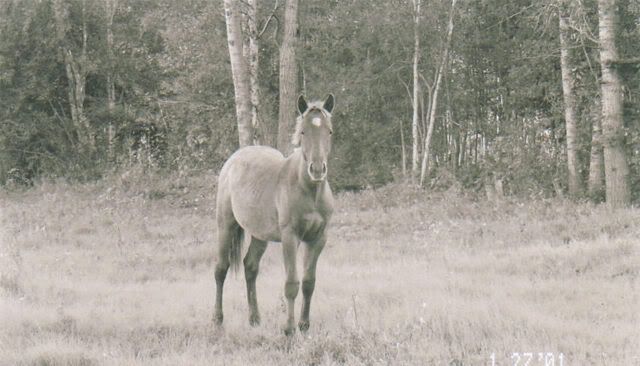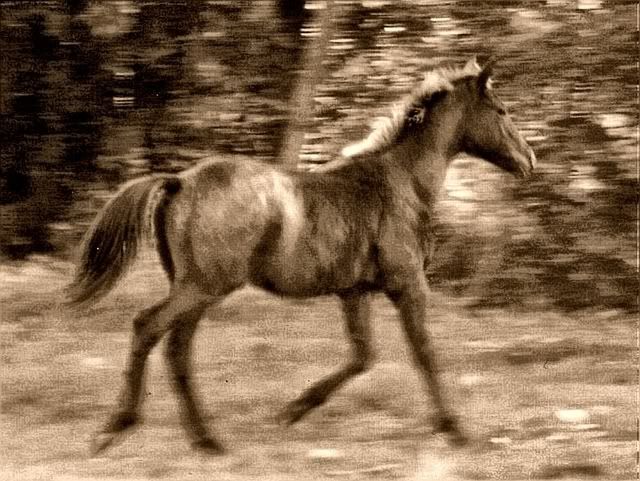 He's adorable. I'm so sorry...
Thanks so much, he was something else, that's for sure.
I'm so sorry for your loss! :( Story was very touching.
He was gorgeous, though.
*Huggles*
Thank you! He will always be missed!