Rest in Peace Molly..
---
Her fight is over now and her pain is gone. She's with the angels and I'm so happy that she can be free now. I love her and I miss her dearly. She was put to rest tonight to end her pain and suffering. Please no nasty comments.. again, as i've stated in recent posts, Molly was not my horse but a dear, dear friend. Please be respectful.
I love you Moo Moo.. <3
Her last hours...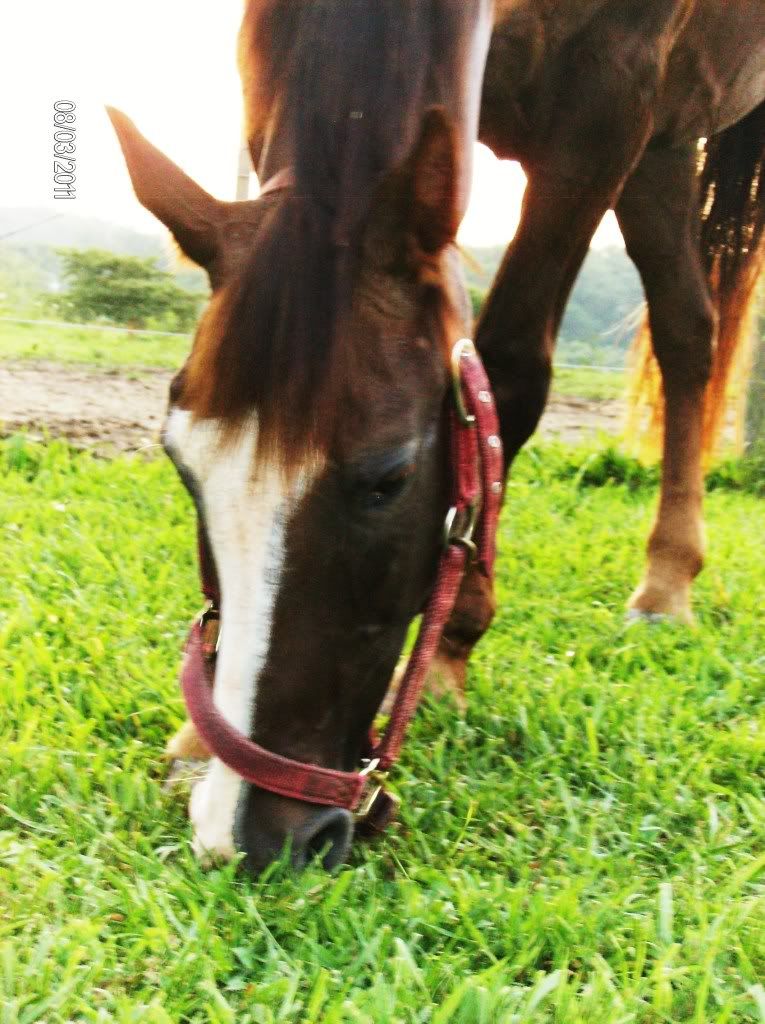 I'm sorry.
She's in a better place now, pain free.
Thank you.. She was such a good girl. It just hurts to say goodbye ):
Posted via Mobile Device
aww she looks like a very sweet horse im very sorry for your loss
---
<3sugarcoated<3
She was so sweet. Being a rescue horse, you would never know all the abuse she went through the first 10 years of her life. She loved so fully. Thank you.
Posted via Mobile Device
My heart goes out to you. Looks like she was a sweetie, too. I know how hard it is, I'm going through the same thing myself. My 18 year old boy died early yesterday morning & it's tearing me apart, too. Even though the "rational side" knows it's for the best, the "emotional, girl side" still wants to cry away! Sending hugs your way...
---
Horses are God's apology for men.
Thanks so much Dreamer1215. So sorry for your loss as well ):
Posted via Mobile Device
Sorry for your loss. Can I ask what happened?
Posted via Mobile Device
Sorry for your loss.
Posted via Mobile Device
---
So sorry for the loss of Molly.
---
Being horseless is the pits!!