RIP Ariel. I miss you.
---
Me and a couple of my friends were at the front of the camp where I ride and work. We were just standing around playing with my new lunge whip (!!!) and talking about the local graduation (my sister and another friend graduated). I thought the riding instructor and the camp director were taking a while to talk, but I didn't think anything of it. Then, after about 10 minutes, she came over to us. She told us that we had another loss at the barn (four of our other horses had died about 6 months earlier). I started crying even before she told us what horse it was. Then she told us it was Ariel. I couldn't hold my tears back. I cried for like 2 hours. I had to stop because we had to give riding lessons at 9 so I couldn't cry in front of the little girls. Ariel was a 14.1hh liver sorrel Quarter pony. She was very ornery at times, and I was called on to get on her and straighten her out sometimes, but I loved her. I was going to ride her not two weekends earlier, but I decided to ride someone else. I loved Ariel very much and will miss her forever.
Here are some pictures of her: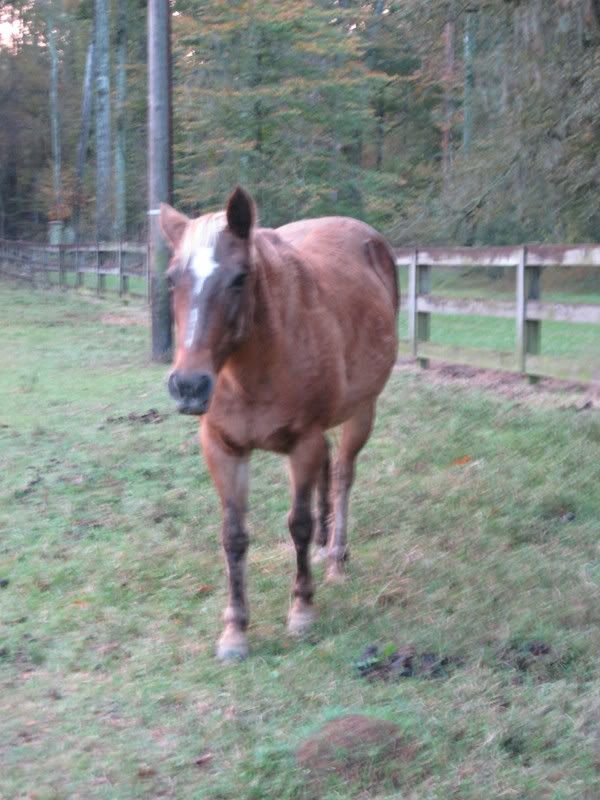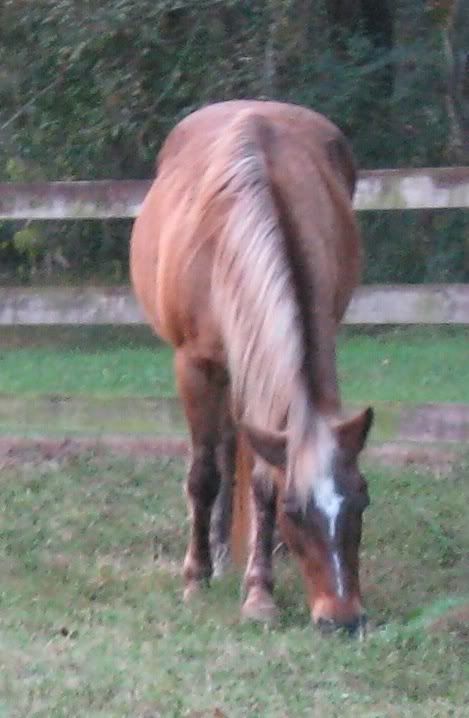 Her and her boyfriend, Apache.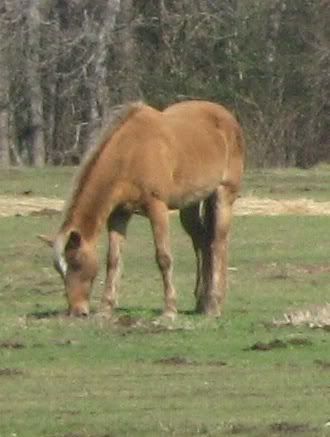 Sorry about all the pictures! Some of them are kinda big; I forgot to resize tham.
Aw that is so sad. :( How did she die?
She was really pretty, may she rest in peace. :(
---
Ride more, worry less.
We're not sure how. She was pretty old (around 25+), but when they found her, she had no fur on her head or front legs. There was no blood though. They're not sure.

She was pretty, especially in the summer when she lost her winter fur.
Poor girl! It's always sad when something you love dies,
my husband just lost his kitten and even though he's a
man, he's having a hard time handling it.
She was a lovely little horse, now the angels have her
to ride in heaven! Be strong, no one can take away
your memories! *hugs*
---
It's been awhile, but I'm back & back in the saddle!