RIP Roany <3
---
About a week ago, Roany, one of my favorite horses in the barn passed away. He was 41 years old and still going strong as a lesson pony. He led quite the life! He was a ranch horse, a team penning (I think thats what it's called, my mind is drawing a blank) horse, and a pony for racehorses before he came to the barn. He could have done more, thats just all we knew about him. I'm gonna miss the old guy! :(
He saved a little girls life not long before he passed (more of a didn't kill her than saved her, but still!).
I can only find two pics right now, I'll have to look for some more later.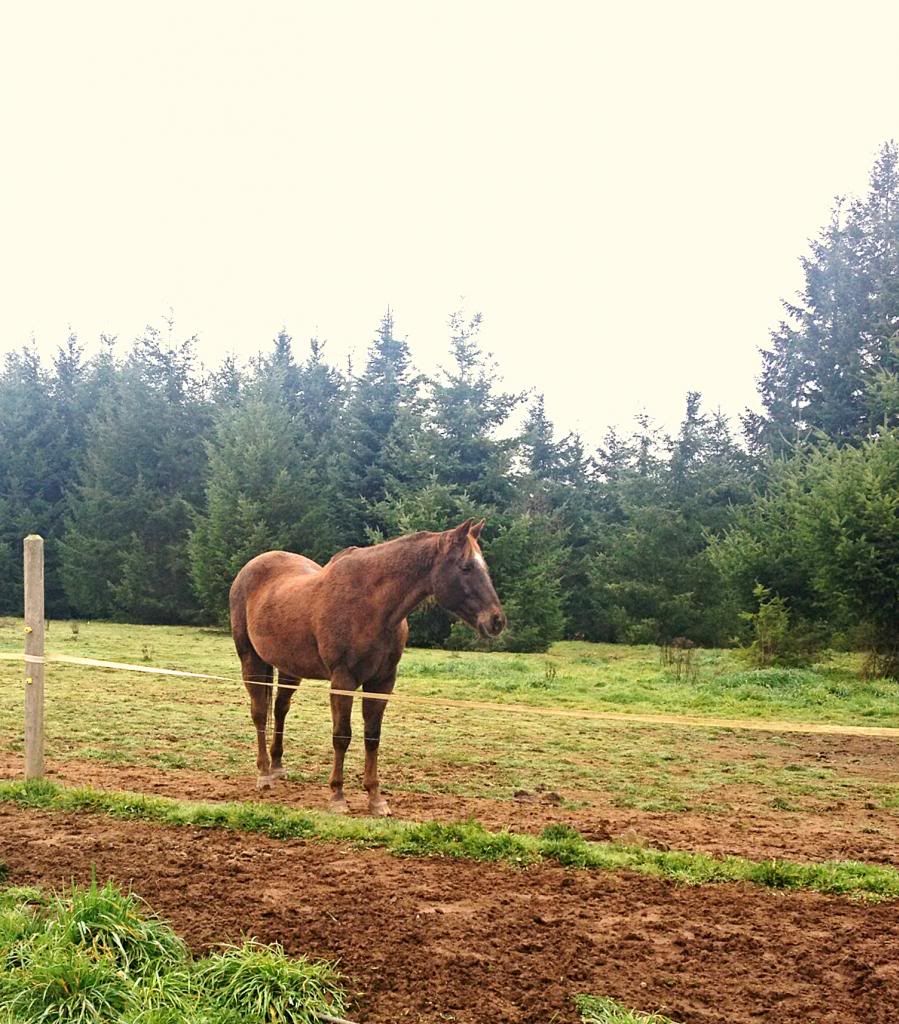 Wow, 41 years old.....he lived a long life....It's hard to lose something that's been here that long....sorry.
---
For we wrestle not against flesh and blood, but against principalities, against powers, against the rulers of the darkness of this world, against spiritual wickedness in high places.
Hugs and prayers for comfort.
Yea he did. I feel bad for everyone who was around him, he was a great horse :/
he looks like as a human he'd be the sweet old man that loves kids and who kids love, with the corny jokes and amazing stories, of course living as long as he did he probably did have some great stories! RIP Roany you deserve it.
---
Equestrianism; 10% luck, 20% skill, 15% concentrated power of will, 5% pleasure, 50% pain and 100% reason to remember you're absolutely insane to be riding a beast that big.
41 years... That's incredible! Sounds like he lived an awesome life.
---
The sensitivity of the internet baffles me.
Similar Threads
Thread
Thread Starter
Forum
Replies
Last Post
My roany pony

horseluver250

Horse Pictures

14

08-09-2013

09:05 AM

Let er' rip.!

Cowgirls Boots

Horse Trailers

29

03-24-2012

05:37 PM

RIP Little One

AztecBaby

Other Pets

3

02-24-2010

08:55 AM

Rip it

Piper182

Horse Riding Critique

2

06-24-2009

01:07 PM

rip me apart.

Eq Love

Horse Riding Critique

7

12-20-2008

09:57 PM