RIP Sadie
---
Our much loved pony Sadie crossed Rainbow Bridge this afternoon.
She had a tumor that was preventing her from swallowing and food was going into her lungs.
Sadie was about 28 yrs old and had been with us for 4 yrs.
We adopted her from a rescue as a companion pony for our elderly mare Cocoa who is also deceased.
Sadie and Cherokee (our herd leader) were the best of friends and quite the odd couple. She was small but mighty brave for her size.
RIP Sadie
We will miss you and love you always.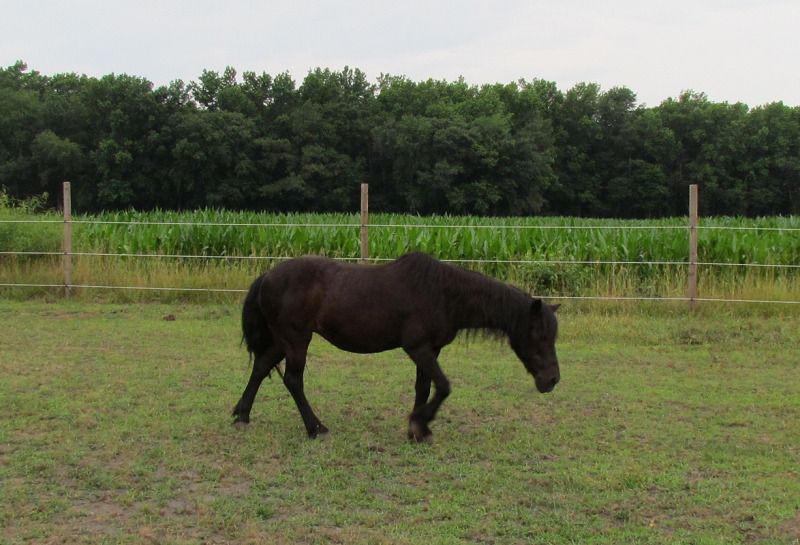 ---
Cocoa - 32 yr old QH, Cherokee - 8 yr old TWH & Toby - 16 yr old QH
R.I.P. Cocoa 4/13/78 - 2/9/11
Godspeed, good pony.

My condolences, and thank you for giving her freedom from her failing body.
---
You want the truth? You can't HANDLE the truth!
I'm sorry for your loss. RIP Sadie girl.
I am so sorry for your loss. What a blessing to be loved by someone sensitive enough to look after her right to the end. Bless you.
So sorry, She had a good last 4 years.
I'm sorry for your loss.
---
Being horseless is the pits!!
Green Broke
Join Date: Apr 2009
Location: Queensland, Australia.
Posts: 4,488
• Horses:
1
What a beautiful looking pony.

I am so sorry for your lost, at least you know she lived out the last four years of her life with somebody who loved her dearly and took great care of her.
---
Sir Success. Eventer.
2000 - 2013,

Thank you all for the comforting wishes and sentiment. (hug)
---
Cocoa - 32 yr old QH, Cherokee - 8 yr old TWH & Toby - 16 yr old QH
R.I.P. Cocoa 4/13/78 - 2/9/11
How awesome that you were able to let her just be an old lady for her final years and were able to give her rest when it was time. Many people wouldn't have.

Sorry for your loss. RIP Sadie.
Posted via Mobile Device