Run with Angels, Breezy
---
Yesterday, I was out grocery shopping with my love and her kids.. We came back to the ranch and saw her mom running towards the road in tears. She immediately knew it was Breezy, who she had raised from a foal and had for 17 years, and jumped out of the car.

Apparently something spooked Breezy and her pasture mate Beauty, and they took off running. Beauty came back but Breezy didn't.. her mom went down there and Breezy had apparently took a really bad step and stumbled on her bad leg. She snapped her leg in half at the pastern and the bone went through the skin above her hoof. They put horses down with a pistol out here, and by the time we got back, she was already gone. We just barely missed her..

I only knew Breezy for a couple weeks but she was an amazing horse.. I did manage to snap a picture of the two of them riding two days ago on their last ride. I can't explain it, but something told me to take that picture.

Rest in Peace, Breezy. You were so loved.
Posted via Mobile Device
Oh no that is tragic. These accidents can happen unfortunately. Poor girl.
We think it was a cougar that spooked them. The sheriff stopped by after and said he saw one run across the road.
Posted via Mobile Device
That is so sad. of course, I feel bad for the horse to have had to suffer, hopefully only for a short period of time. would your partner like to post that photo of Breezy here?
I'm so sorry for your loss. Some people will get upset that where you are, people use a pistol to put a horse down, but honestly, I think that it would be more cruel to have made her wait for a vet. At least she didn't have to suffer long, though that doesn't make it any easier to lose a beloved horse. Sending lots of hugs and healing thoughts your way.
Yeah, we live up in the mountains and vets aren't all that close. It was quick and painless.
This is the photo I took of their last ride.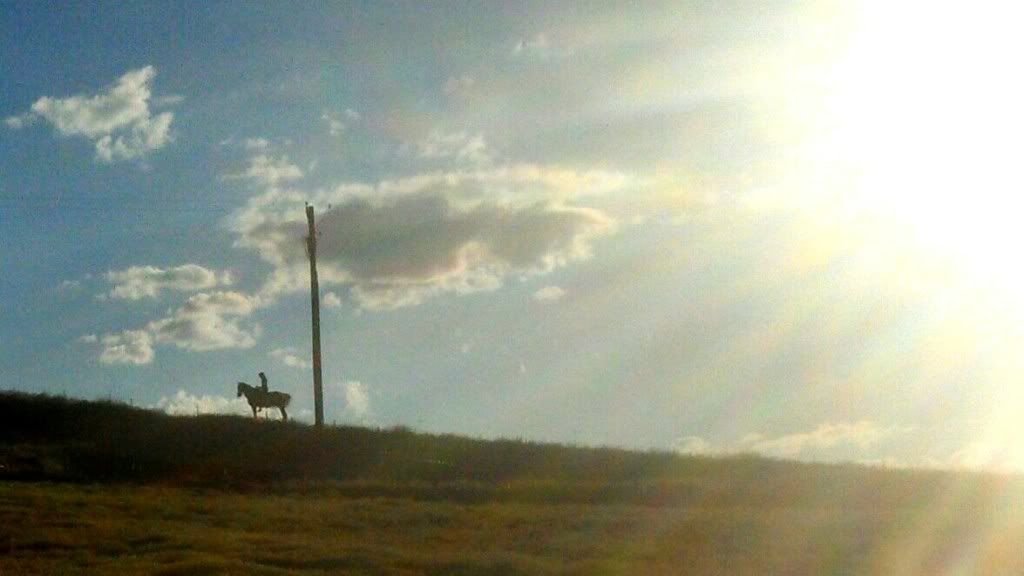 Glad that you got some pictures of the last ride. You will be forever grateful that you thought to take them.
How sad i'm so sorry!!
---
Being horseless is the pits!!