Oh MH, I am so sorry to hear it. I can't imagine having such a long history with an animal. But, how many animals have known nothing but love, consistency, and compassion their entire life? He was one lucky guy to spend his with you and your family.
Posted via Mobile Device
.

RIP Hondo,

Sorry to hear about his passing


.
---
May all your Trails be happy and safe ones
Kevin
I'm sorry. I wish it didn't have to hurt so much but I would guess the pain is worth the endless memories. I'm curious how many secrets he kept for you?
---
"Be a best friend, tell the truth, and overuse I love you
Go to work, do your best, don't outsmart your common sense
Never let your prayin knees get lazy
And love like crazy"
I'm so very sorry for your loss.
((((Hugs))))
---
Being horseless is the pits!!
I'm so happy this horse shared such beautiful memories with you, and vice versa. He surely had a wonderful life in your pasture for these many many years :)

RIP Hondo; you will be missed. Thanks for bringing sunshine into Mandy's life!
---
"Strength is the ability to use a muscle without tension"

R.I.P. you beautiful horse.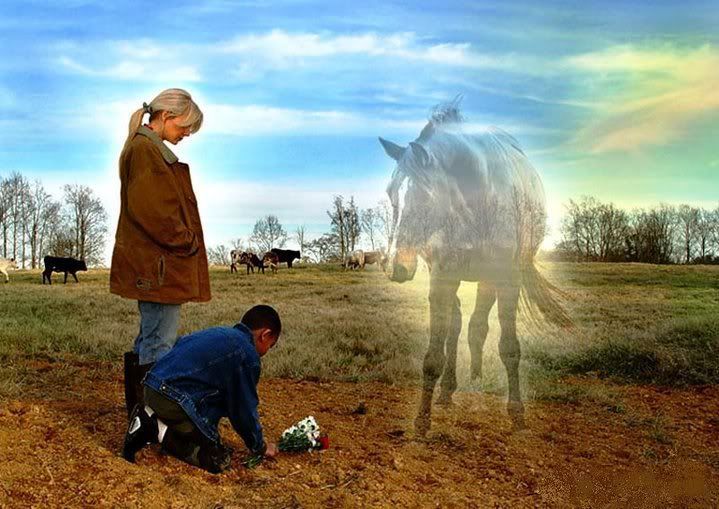 I hope my best friend, 'Lil Ab, meets him at the bridge so they can play stallion games together.
31 years is a long and glorious lifespan.
So sad, M. Sounds like Hondo lived a long and beautiful life with you.
I am very sorry for your loss. Rest in Peach Hondo.
---
Melinda
im sry for your loss
---
live love lasso
So sorry you lost such a great friend, MHF. Remember the good times and know that he's able to run and play again. *hugs*
Posted via Mobile Device