Today I lost my heart horse...
---
Royale was my "heart horse." From the first time I saw him, I felt drawn to him. We just "clicked." After he came home to Twin Hills Ranch, he settled in as if it was where he was always meant to be (and maybe it was!). When he came to live with me in 1997, he had never been ridden and had recently been gelded. It wasn't long before I was riding him bareback, with nothing but a halter. This little horse would do anything I asked of him with very little training: running through fields, blazing new trails, gymkahana games, jumping ditches, you name it. He simply trusted me, and I trusted him. All of my horses mean so much to me and losing any of them is hard, but there was just something about Royale. He loved me unconditionally, and wasn't afraid to show it.
I will miss you, my friend...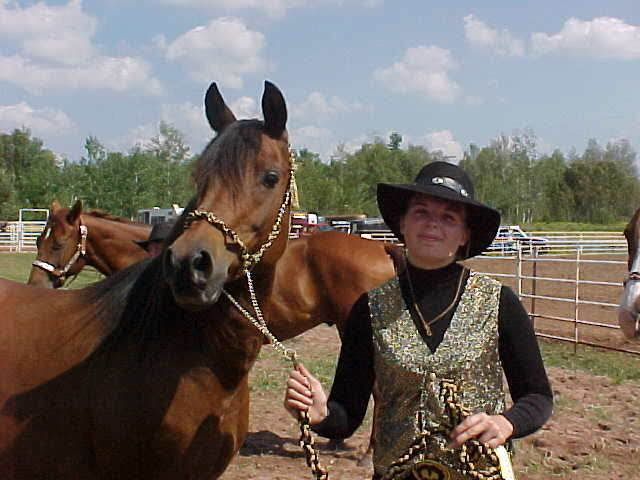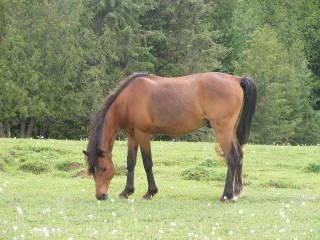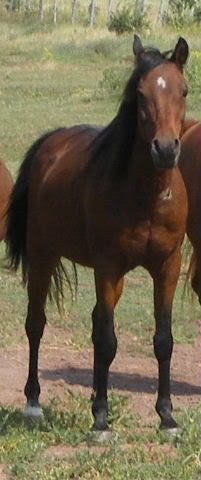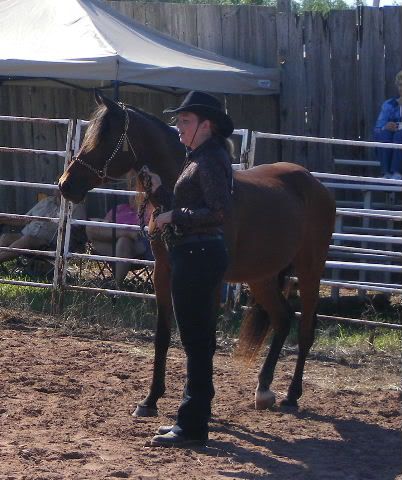 SB Royale Heir, 05/09/1998 - 03/06/2013
---
Last edited by nikelodeon79; 03-06-2013 at

09:01 PM

.
I'm sorry for your loss. *hugs*
---
Quote:
Originally Posted by Jareth, the Goblin King
I move the stars for no one.
RIP Pumpkin: 2012-8/26/13
Oh, I am so sorry Nickelodeon!
---
Fabio - 13 year old Arabian/Lipizzan gelding

~
Rest peacefully, Lacey.

I'm so sorry.
---
I may seem small, but if you mess with my horse, I will break out a level of crazy that will make your nightmares seem like a happy place.
That's sad, really sad. Was he ill? he was only 15.
Sorry for your loss
Posted via Mobile Device
Quote:
That's sad, really sad. Was he ill? he was only 15.
GAH, I'm not sure how that happened. His DOB is wrong in the first post, and I can't edit it.
It should read:
05/09/19
83
- 03/06/2013
He went down and could not get back up. The vet said we could try to treat, but given his age and deteriorating condition, he would advise euthanasia. I trust my vet, so that is what we decided on. :(
That's a hard spot to be in but find peace knowing he had a great life with you.

My neighbor put his down just before Christmas. He couldn't bear watching him buried so I handled that part for him.

His horse was 33 and he'd had him 31 years. I did cut some hair off his tail and gave it to him last week.

Anyway, your horse was loved and lived to be old.

Find peace in your heart as you've done him right.

Sorry darling.....
---
For we wrestle not against flesh and blood, but against principalities, against powers, against the rulers of the darkness of this world, against spiritual wickedness in high places.
He was a beauty-you did the right thing. So very sorry for your loss. RIP Royale.
Very sorry to hear of your loss.
But he had a grand old life, and I bet was very pampered.

(hugs)