Change of Feed Bermuda Vs Orchard Alfalfa Diarrhea?
---
Our 14 h pony survives on a diet of Bermuda with a 1/4 flake of alfalfa at each meal.
I supplement with Vitamins and a little soaked beet pulp. The barn wants to switch to Orchard and Alfalfa as they believe it is better and will prevent Colic.
I have gradually tried to switch her to Orchard and Alfalfa over a 6 week period. However the more Orchard I give her the more her diarrhea increases. I know she can stand to loose a few pounds.
Is there a chance that her body simply cannot tolerate the Orchard ? Does anyone have any suggestions? I have emailied my vet just waiting to hear back.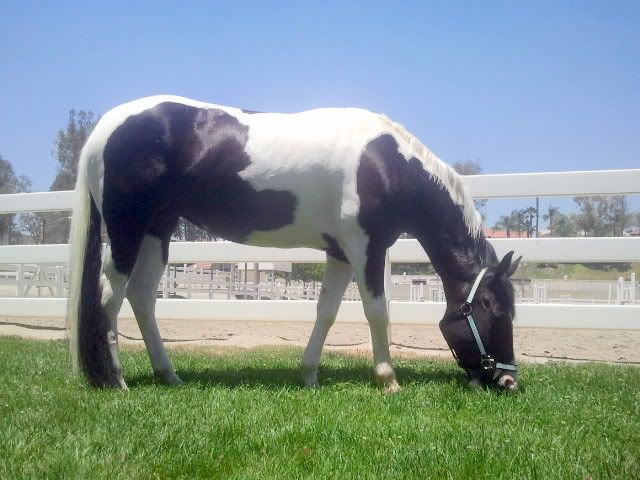 ---
Last edited by HuntersJumpers; 06-24-2012 at

08:06 PM

.
I wouldn't expect a problem switching types of grass hay, but clearly something is going on if you're still seeing diarrhea after 6 weeks. Any other changes in that time (dietary or otherwise)?

I'm afraid I'm probably not much help, except to suggest adding a pre/probiotic to his diet to see if it will help.