Farnam Weight Builder VS Cool Calories
---
I realize Farnam has 40% fat and CC is 99% fat but if you've tried one or both, do you like it?

I have my guy on Safechoice with the empower boost but want to switch out the empower boost for a different fat supplement. I can get the Farnam locally but I'd have to order the CC

*I cannot up his hay or do beet pulp as I board him
We've used both....we like the COOL Calories....and here is a picture summarization of why...
Our OTTB the day we bought him:
after 3 months on Weight Builder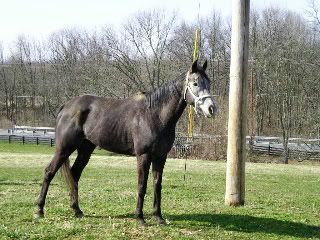 he gained a little, but not much.....
so we switched to Cool Calories.....
after 3 months on cool calories
we cut his Cool Calories from two scooops to one when he reached the above weight...and he has maintained his weight well ''''as you can see from the pic below.... taken of him just a few weeks ago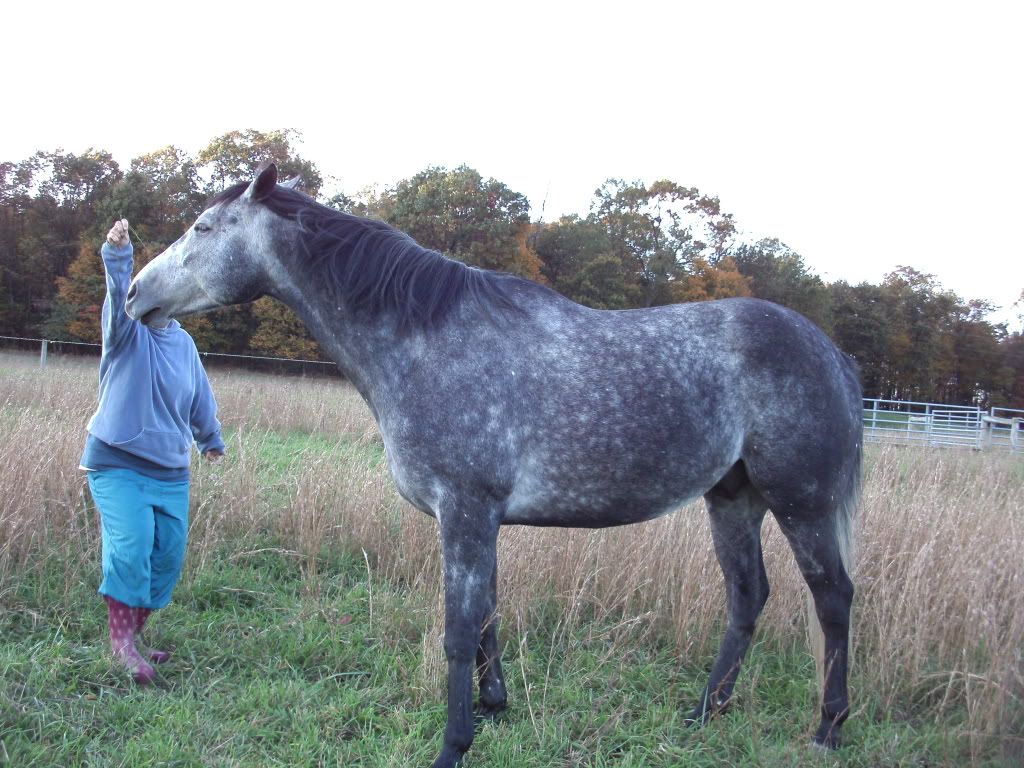 ---
Last edited by Beauseant; 12-01-2011 at

03:41 PM

.
I have yet to see a horse actually eat the powdered version of Farnam weight builder. No experience with Cool Calories.

We've used just the Empower for the special needs horses. Works wonders.
I used CC but didn't like it at all, I never used farnam weight builder, I prefer hard keeper solution or animed weight up, both of those have fat, calories and pre/pro biotic to help digest the food.
My TB is getting fat on the Farnam. He didn't like the bubble gum smell of the cool calories.
---
You just have to see your distance...you don't have to like it.
I used Farnam Weight Builder recently with my horse, and he LOVES IT. I do too (: At first I had him on 2 scoops a day (1 with morning grain, 1 with evening) and he filled out quite a bit. But he still needed more, so I started giving him 2 scoops in the evening, and he filled out perfectly (: Still a little ribby, But I upped his hay ration (I was going to do that anyways because it's getting cold..) and it's definitely helping. I saw the most difference in his hip area. Before I used Farnam, his ribs showed..eh not too bad, but you could see em. and his hips...You could see those a little more than you wanted to. But after I had him on it for about 1 month, you can't see his ribs as much, and his hips are ''normal''...They don't poke out anymore. (: I highly recommend Farnam Weight Builder.
So there is your answer...
What works for one horse may not work for another.
The weight builder did NOTHING for our OTTB....maybe it's because he's a TB and just needed the extra fat cool calories had....i dunno.
Try one, if it doesn't work to your satisfaction, then switch to the other.