With our colt this year, we decided to try and wean naturally since mom is a very stocky, easy keeper. At 7 months, he's still nursing a little, though he really has to bend that neck to reach. Mom has been back on her normal pre-pregnancy diet since he was 4 months and you can see that it's not wearing on her at all.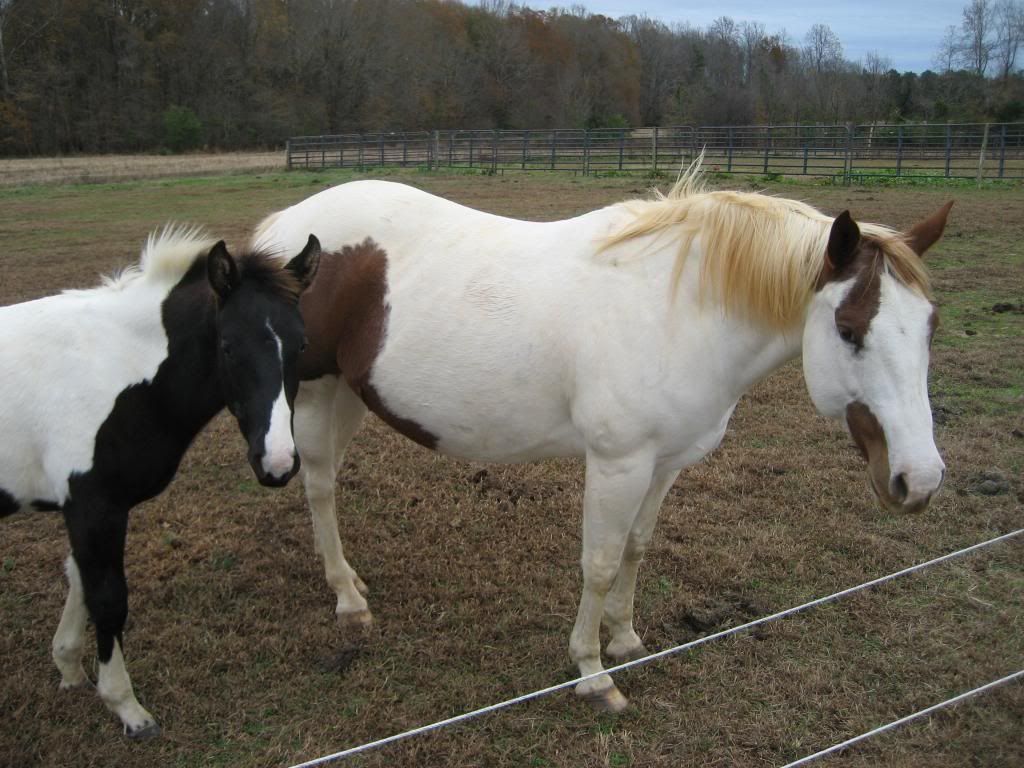 ---
On the sixth day, God created the Quarter Horse.
On the seventh day, he Painted the good ones.
Mom & Baby both look great!