Hehe, I can never turn down a request to share pictures! These were taken on Christmas :)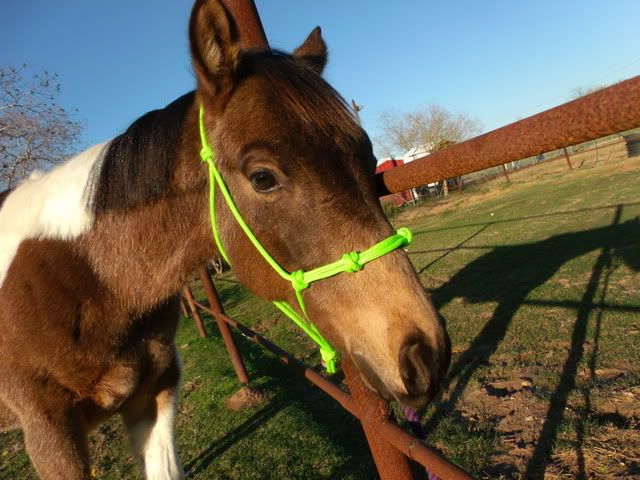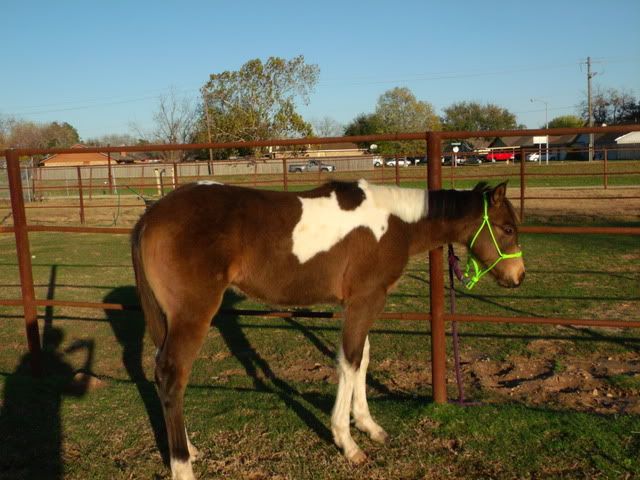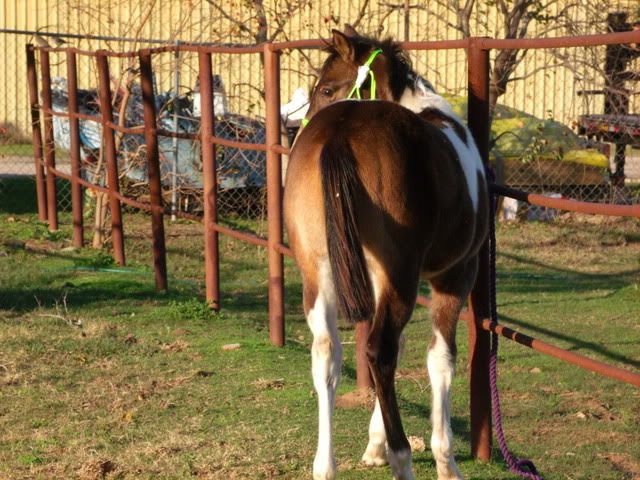 And just so you can see how much of a little piggy he is, here's a video of him eating some mash. I added a bit too much water to is because at that point it had hardened and he would have had trouble eating it.
045-8.mp4 video by kayella_kairos | Photobucket
---
There on the tips of fair fresh flowers feedeth he; How joyous his neigh,
there in the midst of sacred pollen hidden, all hidden he; how joyous his neigh
He is too adorable. And I love that halter, where did you find such a bright color? I want one in purple lol.
It sounds like you have a pretty decent understanding of nutrition and whats going on with your boy.

The alf pellets would probably be safe to feed short term, but I wouldn't feed them long term.

Good luck. He's super cute!
---
*RedmansFoxyChic*Starlites Chapparral*ICF Take a Chance On Me*Jay Bar D's Sunshine Jaybar
Thanks, Poppy! I got it from Sunset Halters. I love the bright colors and how soft the cord is. It's yearling size, tied as tight as possible, so he'll be growing into that thing for a while.

Thank you, OFH. It definitely won't be long term. It will probably go on for the next couple months. We're going to try and wean him off the dex in the next couple weeks. He's at a higher risk for gelding though, due to his head injury. The anesthetics may cause inflammation and may irritate his head injury and cause him to flip out. So a bit before his scheduled surgery, we're going to start the dex up again per vet request. He'll be worked on in the morning then kept at their facility for the rest of the day to make sure he recovers well. After that I will probably stop feeding it, though.
---
There on the tips of fair fresh flowers feedeth he; How joyous his neigh,
there in the midst of sacred pollen hidden, all hidden he; how joyous his neigh
He's super cute
Thank you! :)
Posted via Mobile Device